Bourne again, and again, and again
The action thriller is set to return to screens, this time without its original action man. How do you reboot a franchise with an unknown hero? Emma Jones finds out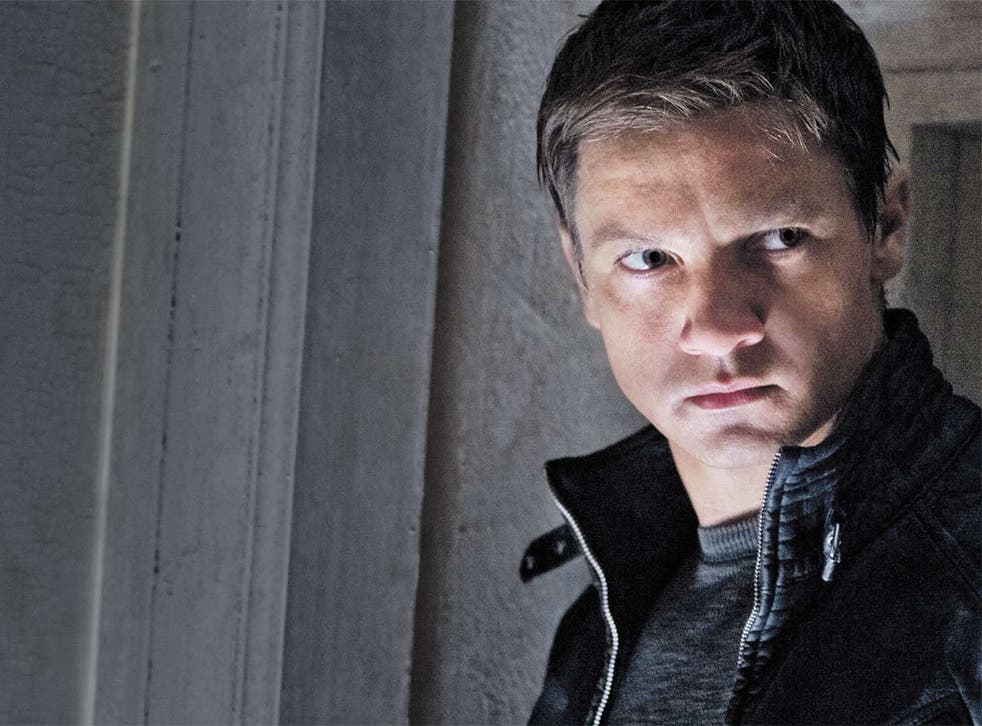 All good things must come to an end – apart from in Hollywood, where just like Jason Bourne himself, the Bourne series of spy thrillers keep on running.
In two weeks' time, the curtain will be raised worldwide on The Bourne Legacy – the fourth film in the series based on the spy novels by the late Robert Ludlum, and a reboot of the franchise that has made nearly a billion dollars at the box office. "Reboot" has replaced "remake" as the buzz word of the studios – a way of breathing new life into a lucrative and beloved movie series after the original cast and crew have signed off.
There will be no Jason Bourne in The Bourne Legacy – although he's out there somewhere. At the end of The Bourne Ultimatum, lead actor Matt Damon said it would be his last. So did director Paul Greengrass. Surprisingly, they both meant it. But the studio felt that unlike the hero, the series hadn't yet run out of puff.
Instead, they've created a whole new character, special agent Aaron Cross, played by The Hurt Locker's Jeremy Renner, while Michael Clayton director Tony Gilroy was given the helm. He has the advantage of having been the Bourne screenwriter from the start, and immersed in its universe of shadowy government agencies and espionage.
"After the end of The Bourne Ultimatum, the studio had a great appetite for a fourth movie," recalls Gilroy, " but I was outside the party, while a lot of smart people tried to figure out what to do."
In late 2010, the collective head-scratching led executives to approach Gilroy, asking him to come up with a concept that would allow them to make a fourth film, which still contained all the Bourne trademarks – dazzling stunts, breathtaking locations and layers of sometimes baffling conspiracy theories. Gilroy's idea was to make the plot much larger – and murkier.
"So in the first three films, fans will know about Jason Bourne's involvement in the CIA Treadstone programme and may have thought they were seeing an entire world," he explains. "But in the first few minutes of The Bourne Legacy you will realise that Jason Bourne's story was just a small piece of a much larger conspiracy and cover up. We really will see something different with this film."
The events of the last movie will replay in the background as a compass for fans. "You may remember, Bourne is publicly exposed in the last movie. This acts as the spark for our new plot. You will see snapshots of the last movie throughout this one."
Renner is backed by a heavyweight cast including Edward Norton as a government puppet master who makes the CIA seem cuddly, and Rachel Weisz as a scientist who will need to discover her inner Lara Croft if she is to stay alive. Ultimately though, the success of the movie is riding on Renner's buffed-up shoulders. Although he has pleased audiences with supporting parts in The Avengers and Mission Impossible: Ghost Protocol, this is the test of whether he is the lead action man Hollywood has groomed him to be.
Access unlimited streaming of movies and TV shows with Amazon Prime Video Sign up now for a 30-day free trial
Sign up
"I mean, how do you replace someone of the calibre of Matt Damon?" asks Gilroy. "The new lead character needed to be so many things. Firstly, you need a fantastic dramatic actor. Jeremy proved that with The Hurt Locker. Then you need someone who isn't too easily identifiable, who hasn't already put his face to a franchise, and then for all the stunts, you need a movie athlete. On this film, it's really Jeremy doing those most of those stunts. As far as I am concerned, he hit the sweet spot on all three counts."
Ultimately, does it really matter if it's Matt Damon or Jeremy Renner in the lead role as long as fans are still buying into the Bourne brand? After all, Bond, the franchise to which Bourne is most often compared, has been successfully rebooting itself for half a century.
Spider-Man also had the same treatment earlier this year, after Tobey Maguire and director Sam Raimi quit weeks before shooting on the fourth film was due to start. The new version, starring Andrew Garfield, has already grossed half a billion dollars.
The new Superman, starring another British actor, Immortals' Henry Cavill, is flying our way in the next year. Transformers 4 is in production, without any of the original cast. And those who have seen The Dark Knight Rises will know there is a crystal clear indication the franchise will continue, even if Christian Bale and director Christopher Nolan are adamant that it will be in their absence.
"Of course the studio would want to make number four, five and six," said Gary Oldman of the latter. "Can you imagine why? Ker-ching, ker-ching."
When the most successful movies at the box office tend to be the ones which have a ready-made fan base, you can see the point of continuing – as long as there is demand. And the makers of the new Bourne are confident their audience is still out there. "They'd come up to me and say, 'I like these movies so much, I hope you'll do another one,'" recalls producer Patrick Crowley. "If you've done three films and then people still want to see a fourth, I'd say we're doing something right."
As director and screenwriter, Gilroy is coy as to whether a fifth Bourne is already being mooted, and whether he will have anything to do with it. Tellingly though, they have left the story open so Matt Damon, as Jason Bourne, could come back any time he wants. A reboot of the reboot – now that would be a new thing, even for Hollywood.
'The Bourne Legacy' is released in UK cinemas on 13 August
Join our new commenting forum
Join thought-provoking conversations, follow other Independent readers and see their replies