Can Secret Cinema sell 80,000 'Back to the Future' tickets?
Fabien Riggall's cult movie events aim to offer audiences a fully immersive experience. But have they lost their magic?
Archie Bland
Tuesday 22 July 2014 21:12 Comments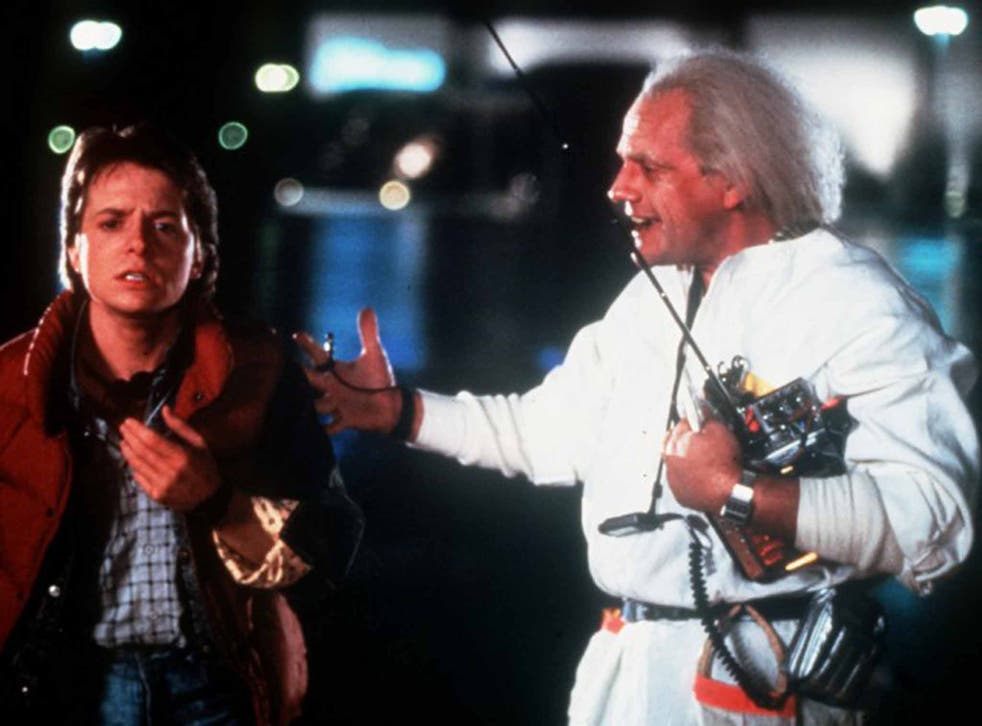 Secret Cinema, you feel, is becoming something of a misnomer. In 2007, the format launched with a one-off screening of Gus Van Sant's Paranoid Park, bringing the film's skater milieu to life in a disused railway tunnel. Four hundred people turned up, and an idea – that movies could be enhanced by creating a corresponding world for the audience to explore as they watched – was born.
The company's latest project launches this week. The format is not a weird experiment, but a proven financial success that's the envy of more conventional exhibitioners. The film is not an obscure indie flick, but Eighties nostalgia crowd-pleaser Back to the Future. And there aren't 400 people coming: there are more than 66,000. 17,000 tickets sold in the first four minutes, and if the show sells out, as it looks like it might, it'll hit 84,000. It's not exactly under the radar.
You can't blame Fabien Riggall, whose brainchild it all is, for sounding a little frazzled. "I think it was always my idea, subconsciously, to have something that could scale," he says. "But from where we started to be here, it's just insane."
Secret Cinema has been big for a while, of course, part of a growing trend towards "immersive" experiences that's echoed in theatre, music, video games, even restaurants. But the previous top seller (Terry Gilliam's Brazil, set in a disused office block) shifted 25,000 tickets: Back to the Future is a significant step up, a clear indication that the idea has well and truly entered the mainstream. For more evidence, consider the recent success of Riggall's project around Grand Budapest Hotel, which went to No 1 in the box office thanks to the £1.1m that Secret Cinema brought in on its own. "It's such smart business," says Wendy Mitchell, editor of industry magazine Screen International. "It's broken open this new way of monetising old and new films. The big chains and the big distributors are keeping a close eye on what these guys are doing, because it's creating a real buzz and making real money."
That success might be a double-edged sword. On the one hand, the additional income allows Riggall and his team to lavish more attention on their world than ever before, and his description of the recreation of Marty McFly's Hill Valley – in the Fifties, Eighties, and present day – sounds more scrupulously detailed than any before. The town will have a postal service, telephone exchange, its own TV and radio stations, and a fair featuring livestock beauty contests. "We have 60 set dressers, 80 actors, it's a big piece of theatre," says Riggall. "It's a huge piece of theatre."
On the other hand, there are reasons to fear that such a vast enterprise might lose some of the virtues that make aficionados so loyal. I've been to a couple of Secret Cinema shows, and while I've enjoyed them both, I've been struck – as with other extraordinary immersive experiences, like Punchdrunk's theatrical productions and Rockstar's Grand Theft Auto video games – that sometimes one's astonishment at the sheer scale of the ambition can overwhelm a simpler connection to the piece of art you're supposed to be watching. A desire to "complete" the experience may sometimes stop you truly engaging with it. That prospect seems to loom particularly large with Back to the Future – an enormously enjoyable movie, to be sure, but also one that has become a cornerstone of a certain imprecise nostalgia that hasn't got much to do with the movie itself. Not for nothing has McFly's journey to the future been repeatedly dated to the present in a thousand inaccurate memes.
With the thousands of newcomers who are set to join the regulars perhaps more inclined to view the whole deal as a more straightforwardly commercial transaction, rather than a shared labour of love, that problem may be exacerbated. Dr Sarah Atkinson, principle lecturer in film and media at the University of Brighton, is conducting a study into immersive cinema with this project as its centrepiece; she has observed some differences in the new audience on social media. "They're getting frustrated because they can't get the information they're used to," she says. "They're annoyed they can't take in recording devices, that they don't know where it's going to be. Now it's moving away from its clandestine roots to a more commercial audience, there's a chance it's going to rub up against their values."
Riggall concedes that scaling up has brought complications with it. Still, he insists that any concerns are misplaced. "When we first started doing the bigger shows it was harder to keep the level of interactivity," he says. "But I am really confident that this time we're going to nail it. As long as we keep the integrity and the spirit of what we're doing, and as long as I hold onto that and keep fighting for that, we'll be fine. We've stepped on what could be the next way of experiencing culture, and the audience have, too: they're saying, 'we want to explore this.'" Indeed, the company's ambitions do not stop here. Riggall has an eye on the US, more deals to show big new movies ahead of their general release, even an ambition to work with filmmakers before they start shooting. "I'm interested in it all," he says, his voice getting a little dreamy. "If I can get 80,000 people to watch Back to the Future in this experience-led way, and we can also do more obscure movies like Miller's Crossing and The Battle of Algiers, can't we get the audience we're getting for the big films into those, too? That's my ambition – a million people to watch an independent movie from Korea. My absolute goal is to always keep the same spirit."
Secret Cinema Presents Back to the Future runs from 24 July to 31 August (www.secretcinema.org/tickets)
Register for free to continue reading
Registration is a free and easy way to support our truly independent journalism
By registering, you will also enjoy limited access to Premium articles, exclusive newsletters, commenting, and virtual events with our leading journalists
Already have an account? sign in
Join our new commenting forum
Join thought-provoking conversations, follow other Independent readers and see their replies