Captain America: Civil War: The verdict on Tom Holland's Spider-Man
The charming, excitable, fanboy ingenue to Andrew Garfield's snarky, parka-wearing outsider.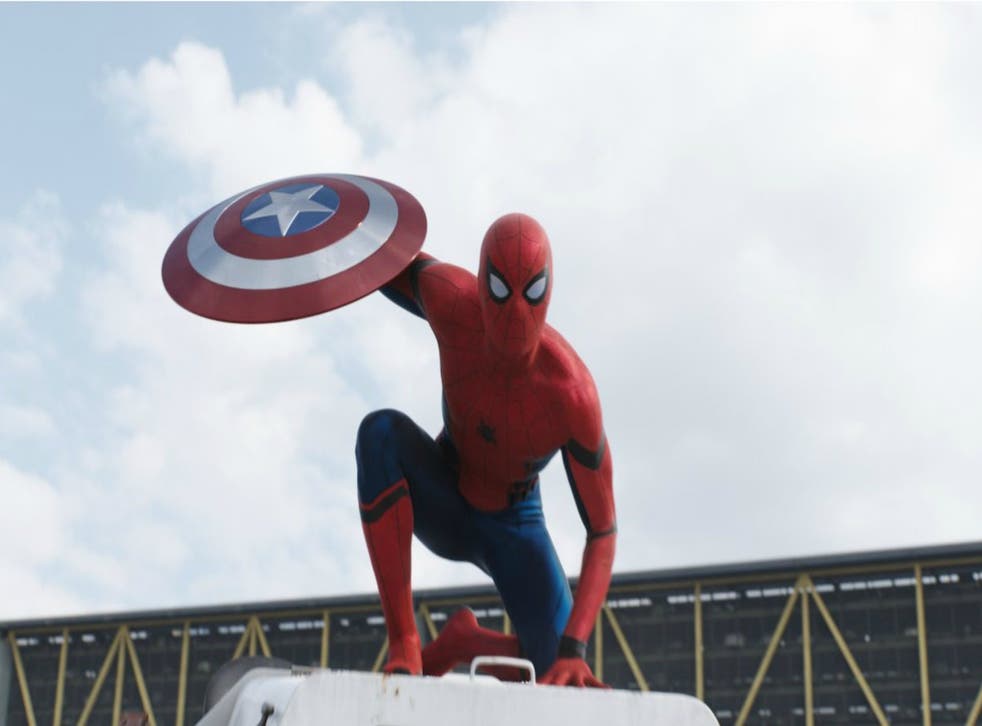 Welcome back then, to the wallcrawler. It hasn't been so long since we saw you last, rescuing the cute kid in the Spidey suit for that strangely upbeat ending to the distinctly downbeat The Amazing Spider-Man 2. And yet you seem to have morphed into a completely different kind of webslinger in the intervening two years.
The new Spider-Man, as essayed by Britain's Tom Holland, is the charming, excitable, fanboy ingenue to Andrew Garfield's snarky, parka-wearing outsider, the spring-loaded, scarlet and blue Zebedee to Tobey Maguire's wide-eyed geek underdog.
Spidey Mk3 is by no means the only good thing about Captain America: Civil War. But Holland's gleeful appearance - far more than a glorified cameo, yet never at risk of ruining the fun to come in next year's Spider-Man: Homecoming - is the webslinging cherry on top of Marvel's tightly-wound, immaculately-plotted comic book treat.
Evolution of Spider-Man: from the comics to Captain America: Civil War

Show all 10
In just two scenes, one taking place mostly in the tiny Queens flat Parker shares with the conspicuously attractive Aunt May (Marisa Tomei, suffering all the light-hearted yummy granny jokes you'd expect from Robert Downey Junior's Iron Man), one a right royal superhero rumble in the company of pretty much every other costumed titan in the Marvel universe, Spidey's new guardians achieve more with the character than Sony managed in the past three or four movies.
Holland's Spider-Man is so green he is still wearing what RDJ describes as a crimefighting "onesie" while on bad guy-baiting duties when the billionaire industrialist recruits the newcomer to Team Iron Man. Looking closer to pre-teen than 19 (Holland's true age), this is an impish yet industrious, Kick Ass-influenced amateur webslinger whose callow nature contrasts wonderfully with the brazen drive of Tony Stark's more mature Avenger. And yet both can wisecrack with the best of them: it's no wonder Downey Jr's just been signed up to reappear as Iron Man in Homecoming, the pair spark off each other like duelling electric eels.
Captain America: Civil War IMAX Featurette
On the battlefield, the new Spidey's more than just a buzzing irritant in the face of elder opponents like Anthony Mackie's Falcon and Sebastian Stan's Winter Soldier. He gives as good as he gets and more, a dazzling, spinning, websplurting, whirling superhero dervish pinging from surface to surface with devastating grace and power. A key spat with Captain America will have fans of the comic books cackling with joy.
Maguire made for a bright and breezy wallcrawler in the first couple of Spider-Man movies, and Garfield had a nice line in spiky crim-baiting insouciance. But Holland's Marvel debut illustrates exactly why Spidey needed to come home. Joss Whedon worked out (with his lazer-honed screenplay for The Avengers) that audiences will buy into any level of fantasy nuttiness provided our heroes make with the self-reflexive smarts, but the formula only works when you have multiple superheroes to bounce off each other.
Access unlimited streaming of movies and TV shows with Amazon Prime VideoSign up now for a 30-day free trial
Sign up
Civil War directors the Russo Brothers have honed the costumed titan banter to an even finer art. There are comedy lines here to equal or better Downey Jr's Thor-directed "Shakespeare in the Park" barb in The Avengers: suffice to say, if you ever wondered quite why Spidey's sticky web emissions resemble certain human bodily fluids, so do the other superheroes who keep on getting covered in them.
The most impressive thing about the new Spider-Man's Marvel bow is how natural it feels in a movie which also manages to introduce Chadwick Boseman's remarkable Black Panther, and give us by far our most enjoyable scenes yet featuring Paul Rudd's Ant-Man. The new wallcrawler's debut could easily have come across as a feckless, fan-pleasing exercise: instead it acts as a vital comedic counterbalance to the movie's main brooding themes of lost friendship and shattered trust, without ever overwhelming them: once Spidey's proved his worth to Team Iron Man, he's given the rest of the movie off for good behaviour, a move which should whet appetites nicely for Homecoming.
Civil War without the new Peter Parker would somehow have felt a little lacking, just as previous Captain America efforts have suffered in comparison to fully-fledged Avengers films. With Spider-Man in tow, the movie feels like the real deal, the absence of big hitters like Mark Ruffalo's Hulk and Chris Hemsworth's Thor barely noticed.
And the best part? Unless he was out bowling when Iron Man came to town, Uncle Ben seems to have long since slipped off this mortal coil. So with a little bit of luck, Homecoming won't have to revisit the most over-used death in superhero movies for the 90th time - though we're still betting Spidey gets to beat up Flash Thompson at some point.
Join our new commenting forum
Join thought-provoking conversations, follow other Independent readers and see their replies