Danny Dyer: I have a massive crush on Judi Dench
The English actor and media personality describes meeting a ghost, his new crush, and why he hates his "hard man" image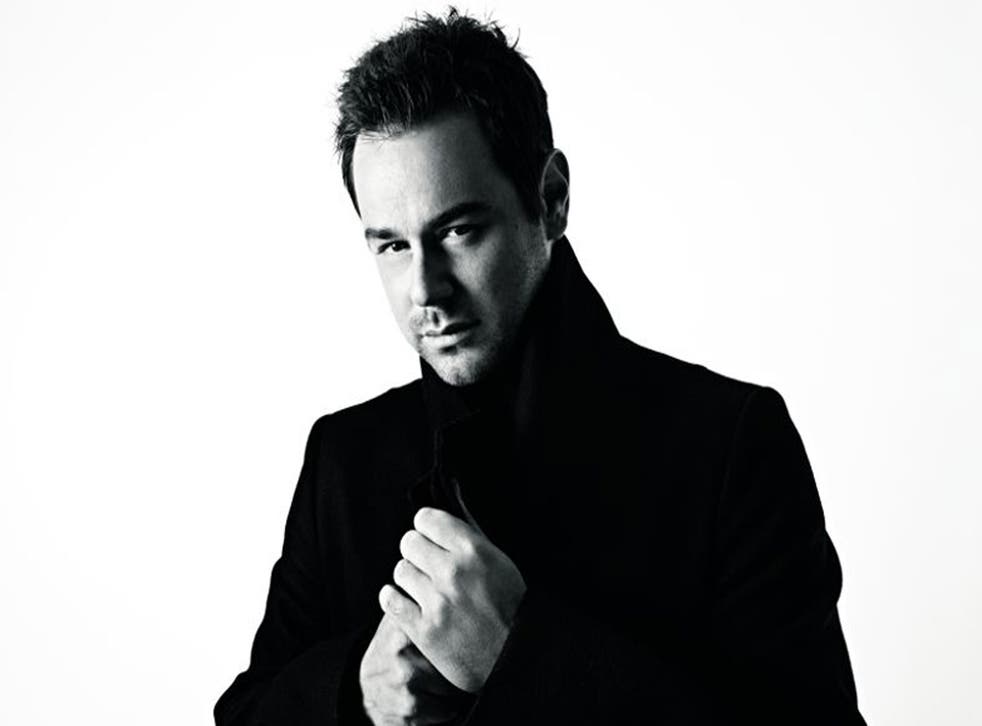 "I saw a UFO once," Danny Dyer says with his distinctive cockney inflection. "Either you believe that stuff or you don't. And I believe."
We are on the phone discussing I Believe in UFOs: Danny Dyer, a documentary, which saw the Human Traffic star searching for UFOs across the UK and US.
"I did it for two reasons. One, to prove I am not necessarily that violent character I often play, and two, I genuinely believe in the supernatural and paranormal."
In his autobiography, Danny Dyer: Straight Up, Dyer mentions an encounter with a ghost. "Yes, I have seen a monk once. I was with a mate and I panicked a bit because of what we were doing. It wasn't robbing or anything, just a little bit of graffiti on some train tracks. Me and my friend ran straight home. I couldn't sleep at all that night. We didn't talk about it for days afterwards but we knew it was a ghost because it either jumped up over a 10 foot fence or it vanished into thin air. We later found out there was a monastery there."
Dyer doesn't want to be forever typecast as an east end gangster, even though it was this image that helped forge his film career, and he's keen to talk up the other, less hardened, aspects of his character, like his interest in the paranormal and his environmental credentials. He's currently on the judging panel for "Myth Busting – what happens to your drinks can when it's recycled?" a competition for young film-makers.
"It's all about recycling. I recycle and and I think it's really important, but what really interested me was the young film-makers. The British film industry isn't in the best place to be at the moment. A lot of British films go straight to DVD these days."
This perceived drop in British standards of film-making may have more to do with Dyer's fall from grace in May 2010, after his now notorious column for Zoo magazine in which he advised a reader to "cut your ex's face, and then no one will want her," rather than problems for the industry as a whole.
"It's been a strange couple of years for me. Some of the scripts sent to me are just shit really - sorry - I mean rubbish, get the recycling pun? I've got about 80 dustbins for recycling all those rubbish scripts."
After a rough couple of years, things are looking up. Dyer is about to star in the new Ray Cooney film, Run for your Wife, alongside Denise van Outen, as a bigamist who's about to be found out. A "best of British cast", make cameo appearances, including Judi Dench, who Dyer admits to having a massive crush on. "Massive, massive. For many reasons. She is so graceful and beautiful." Next year, he is due to play Alfie in the West End. If you were looking to rehabilitate your image from psycho gangster to cheeky chappie, these roles would be ideal.
Access unlimited streaming of movies and TV shows with Amazon Prime Video Sign up now for a 30-day free trial
Sign up
"I hate this hard man reputation. I am not trying to change the world." Dyer exclaims, defensively, referring to his ill-judged Zoo advice. "I am just trying to earn a living. But I have been in pieces over what people think and what the media write. If its about me, I can take it on the chin. I've realised that people either think I'm a legend or they hate me, I accept that. It's when they write about my Mrs or my kids. Then it does hurt."
Dyer started out in TV, with substantial roles in Cadfael, Prime Suspect and A Touch of Frost under his belt by the time he was 16. According to his biography, after the success of Human Traffic "Fame opened doors to the best clubs, the best booze and even better drugs...as the drinks flowed, the work dried up." But despite falling out of favour on occasion, Dyer says he still loves acting. "If I didn't have a family at 35 and I was unemployed and was just living with my mum maybe I'd just play video games all day with my Star Wars T-shirt on... but when you have kids to feed and a wife who needs to be drenched in Gucci handbags, you've got to pick acting." Dyer has an infectious chuckle and a clear passion for acting, especially theatre. It's easy to see why the industry wants to give him second, and third chances.
"Theatre is a whole different knowledge [compared to film], its a way of proving yourself as an actor. I was in a Harold Pinter play once and I just forgot my lines ... I just wanted to disappear... but when its going well and its flowing, the confidence and the adrenaline. Then you love taking that final bow and you feel really proud of yourself. You can't beat that feeling."
"Myth Busting – what happens to your drinks can when it's recycled", is a nationwide search for the best video dispelling the myths around recycling. Danny Dyer will lead a host of celebrities and experts from the film making, environment and sustainability industries to judge the competition. The competition is sponsored by the British Film Institute and the Can Makers, the trade body for drinks can manufactures.
Join our new commenting forum
Join thought-provoking conversations, follow other Independent readers and see their replies