Dirty Dancing is the perfect film. So why are we bringing it back?
Great art can and does get made in periods of turmoil, writes Clémence Michallon. I'm just doubtful as to whether a new Dirty Dancing film is the perfect vehicle to achieve that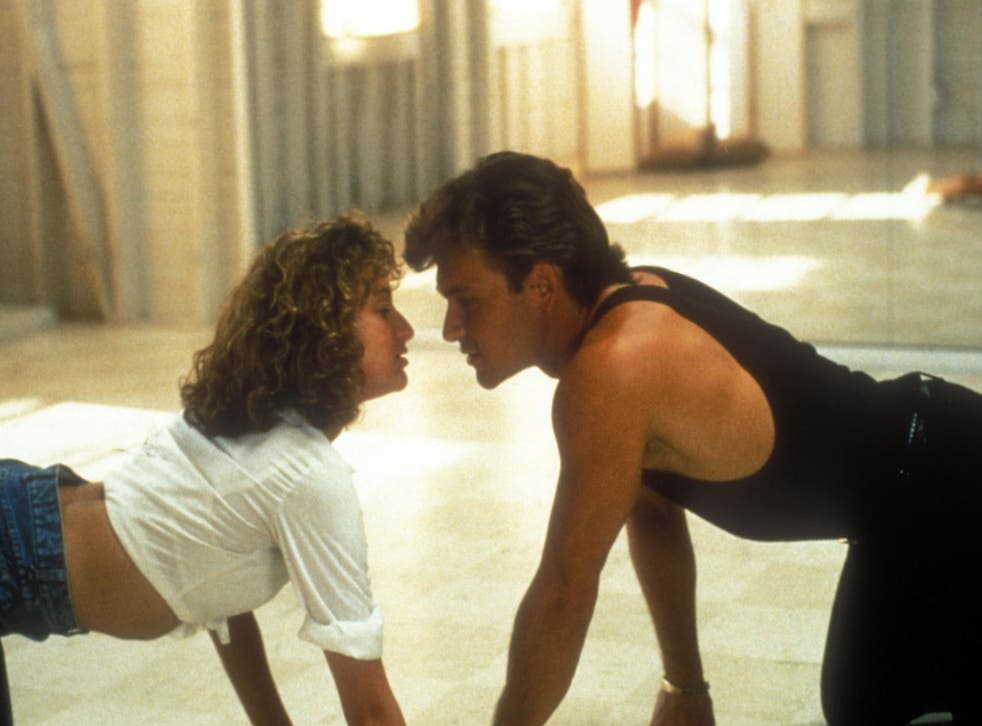 Dirty Dancing is a perfect film. Not "very good", not "admirable", not even "seminal" – perfect. It's so perfect, it's a wonder anyone bothered to keep making movies after it came out in 1987. It's so perfect that you can watch it over and over again and still find little nuggets of brilliance you had missed the first time around.
It's hard to overstate how brilliantly Dirty Dancing combines elements that shouldn't work together but somehow do. Abortion rights? Check. A coming-of-age story featuring, rarity of rarities, a female protagonist? Check. Romance? Check again. Dance scenes? Duh. And that's not to mention the reflection on class divisions, the likeable-yet-flawed female characters, the good outfits, the great music, the funny zingers, or the iconic one-liners.
Dirty Dancing blew my mind when I first watched it at the tender age of 19, and it has kept blowing my mind ever since. It is – need I specify? – my favourite movie, and always will be. It's smart and tender, joyful and sad, brave and frivolous. It's everything fiction should be, and everything it should thrive to be.
In case you haven't seen it – and really, you should – Dirty Dancing tells the story of one summer in the life of France "Baby" Houseman (Jennifer Grey), at a resort in the Catskills. She falls in love with dance instructor Johnny Castle (Patrick Swayze) and figures out who she truly is in the process.
So when it was announced earlier this month that a new Dirty Dancing film was in the works, I should have been elated. Well, elated or slightly defensive, as people who have latched onto a cultural phenomenon and made it an integral part of their identity can sometimes be.
Now that I've had time to digest the news, I can confirm that I'm erring on the latter side. There's a new Dirty Dancing movie coming, Deadline tells me, and I'm not sure I want it.
This is nothing against Jennifer Grey, who starred as the unforgettable Baby (or Frances Houseman, her "real grownup name", as Patrick Swayze's Johnny Castle would say) in the 1987 original. Grey is reportedly starring in and executive producing the new film, which Lionsgate CEO Jon Feltheimer has promised will be "exactly the kind of romantic, nostalgic movie that the franchise's fans have been waiting for".
I'm genuinely curious to witness Grey's return to the Dirty Dancing universe. She had a brief foray back in September 2010, when she danced with Derek Hough to Ottis Redding's "These Arms of Mine" (one of many cult tunes on the Dirty Dancing soundtrack) during a performance on Dancing With The Stars.The moment seemed emotionally genuine, and prompted Swayze's widow to – accurately – predict that Grey would win the competition (Swayze died of pancreatic cancer in 2009 aged 57).
What I'm worried about is the overall project. The idea of revisiting Dirty Dancing in our contemporary world doesn't sit entirely well with me.
Access unlimited streaming of movies and TV shows with Amazon Prime Video Sign up now for a 30-day free trial
Sign up
It's unclear when exactly the new film will be set. In the original, which famously takes place in the summer of 1963, "before President Kennedy was shot, before the Beatles came", Baby is about to enrol at Mount Holyoke College, a private liberal arts women's university in Massachusetts. That means she would be in her mid-seventies now, and it seems safe to assume Grey won't be playing a 75-year-old Frances.
But it's not the fictional setting I'm uncomfortable with – rather, it's the idea of trying to recreate the Dirty Dancing magic through contemporary brains. The current year has been, well, difficult to say the least, and I worry it could spoil the new project, almost by osmosis. Dirty Dancing touched on so many topics that would today be deemed "difficult" or "divisive". And certainly, we need new films to continue doing just that – holding up a mirror to our world and thoughtfully reflecting on our own image. Great art can and does get made in periods of turmoil. I'm just doubtful as to whether a new Dirty Dancing film is the perfect vehicle to achieve that. And should the new instalment not quite measure up to the original, wouldn't it taint or somewhat cheapen its legacy?
Then again, Dirty Dancing, the film that so perfectly captures that one summer in 1963, was made in the Eighties. It was of its time in a peculiar way, straddling two eras and making sense of both of them. I'm prepared for my worries to be proven wrong. Perhaps the new Dirty Dancing movie will do for, say, the Nineties, what the original did for the Sixties.
It's just that so many of what contributes to the Dirty Dancing mythology results from the particular set of circumstances that came together at the time of its creation. The cast, of course, cannot be fully replicated – Swayze is dead, as are Jerry Orbach, who played Baby's father, and Jack Weston, who portrayed Max Kellerman. Besides that, much has been written about Grey and Swayze's (in)ability to get along on set. Swayze himself recalled "moments of friction" throughout the shoot. The famous lake scene was filmed in freezing conditions, and it sounds like neither star had the time of their life shooting it.
Despite those bumps in the road, Dirty Dancing came together and became the timeless success we now know it to be, earning $213m worldwide. The planets aligned once. I'm not certain they can again.
Join our new commenting forum
Join thought-provoking conversations, follow other Independent readers and see their replies