Lots of Babys in lots of corners: Dirty Dancing and its many sequels, remakes and video game spin-offs
As news emerges that 'Dirty Dancing' is returning, with original star Jennifer Grey on board, Adam White trawls through the numerous attempts to recreate the original's success
Friday 07 August 2020 14:37 Comments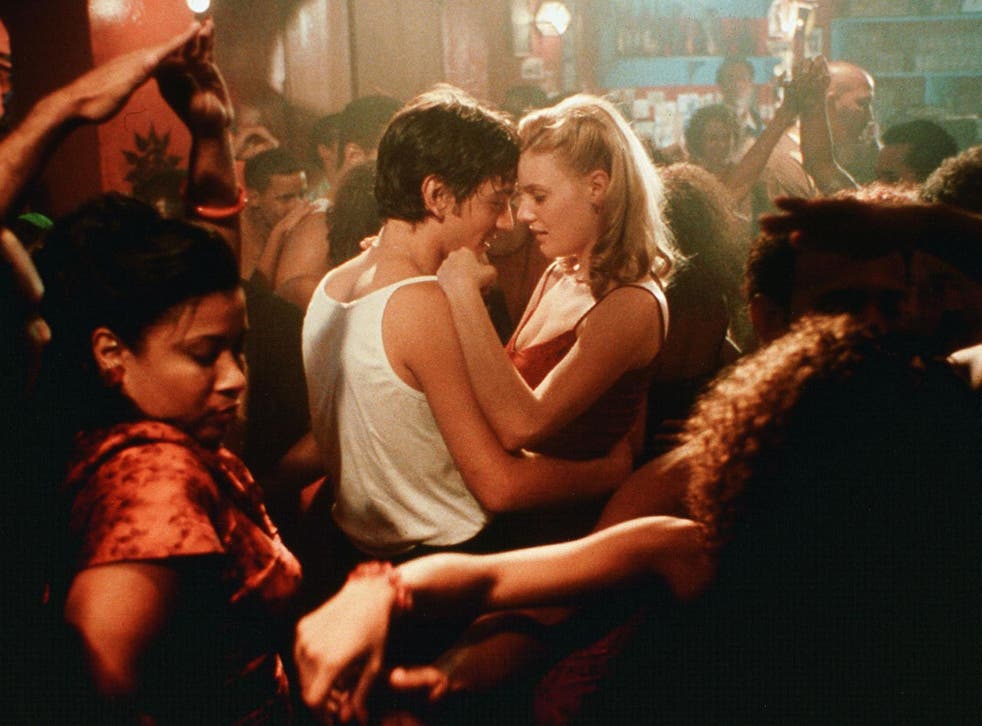 They say nobody puts Baby in a corner. But it turns out they do… a lot. Dirty Dancing is back again, with original star Jennifer Grey confirming her involvement in a very belated sequel to the uplifting 1987 classic. Grey will also executive produce the movie, which will be directed by Jonathan Levine of 50/50 and Long Shot fame.
But while the news has been serenaded by cheers from the film's vast fanbase, such joy also seems a bit strange. Not only because original star Patrick Swayze is dead, or that an infamous nose job in 1992 left Grey unrecognisable ("I looked like a completely different person!" she said in 1999), but because truthfully, Dirty Dancing has never gone away.
As much as Hollywood is heralding the new sequel as a return to a generational touchstone, Dirty Dancing has been bent, stretched and replicated across media platforms repeatedly since its original release. Sequels, TV spin-offs, video games and reality shows have all come and gone with barely a whisper, appearing to prove that just because something works once, that doesn't mean it can be plundered over and over again.
To prove it, here are five Dirty Dancing rehashes you have absolutely never seen and/or heard of.
Dirty Dancing: The TV Show (1988)
A year after the release of the original film, Dirty Dancing was remade for television. Because the format of the movie doesn't immediately lend itself to a long-running drama series, each episode revolved around guests arriving at the film's holiday resort locale. The show was swiftly cancelled, but is notable today for two of its stars: Melora Hardin, aka Jan Levinson-Gould from The US Office, was the new Baby, while Bridesmaids director Paul Feig played the town nerd.
Dirty Dancing: Havana Nights (2004)
While this belated sequel-slash-reboot-slash-prequel, which even features a cameo from Swayze, has its fans, it's also very much the Grease 2 of the Dirty Dancing franchise. A Diet Coke of a movie, it emulates much of the first movie's plot but lacks its charm. It also has a bit of a dark cloud over it today – Romola Garai, this film's Jennifer Grey, has spoken about being relentlessly urged to lose weight while shooting it, and in 2017 recalled feeling "violated" and "belittled" shortly before production began by Harvey Weinstein, whose studio Miramax backed it. Let's not speak of this again.
Dirty Dancing: The Time of Your Life (2007)
Made in conjunction with the film's 20th anniversary, this UK reality show also pilfered themes from then-popular competition shows like So You Think You Can Dance. Kelly Brook hosted, with 20 British dancers being flown to Virginia, where the original film was shot, to face off on a dancefloor. Neither Grey nor Swayze participated in the series, but we did have former Brookside actor Jennifer Ellison as a celebrity judge, which is absolutely the same.
Dirty Dancing: The Video Game (2007)
Produced by Codemasters, this cripplingly dull PC game allowed players to complete dance tasks in order to earn money, which could then be splurged on Dirty Dancing memorabilia and furnishings for your wood cabin. Occasionally an 8-bit version of "I've Had the Time of My Life" appears on the soundtrack, which is a phrase you won't be saying after playing this.
Dirty Dancing: The Remake (2017)
The product of some Hollywood mogul randomly pulling star names and pre-existing brands out of a pot and seeing what materialises, this made-for-TV reboot earned dismal reviews from critics and long-time fans. Abigail Breslin was our Baby this time, with someone called Colt Prattes filling the Swayze void. Surrounding them were a who's-who of random, including Debra Messing, Nicole Scherzinger, one of the kids from Modern Family and the literal Billy Dee Williams. Also, its infamously haphazard "lift in the water" reimagining, which went viral on Twitter in the wake of the film's broadcast, has big "we shot this 35 times and this was honestly the best take" energy.
Register for free to continue reading
Registration is a free and easy way to support our truly independent journalism
By registering, you will also enjoy limited access to Premium articles, exclusive newsletters, commenting, and virtual events with our leading journalists
Already have an account? sign in
Join our new commenting forum
Join thought-provoking conversations, follow other Independent readers and see their replies