Do we need another film festival in the UK?
Robert Redford's Sundance London must find a raison d'être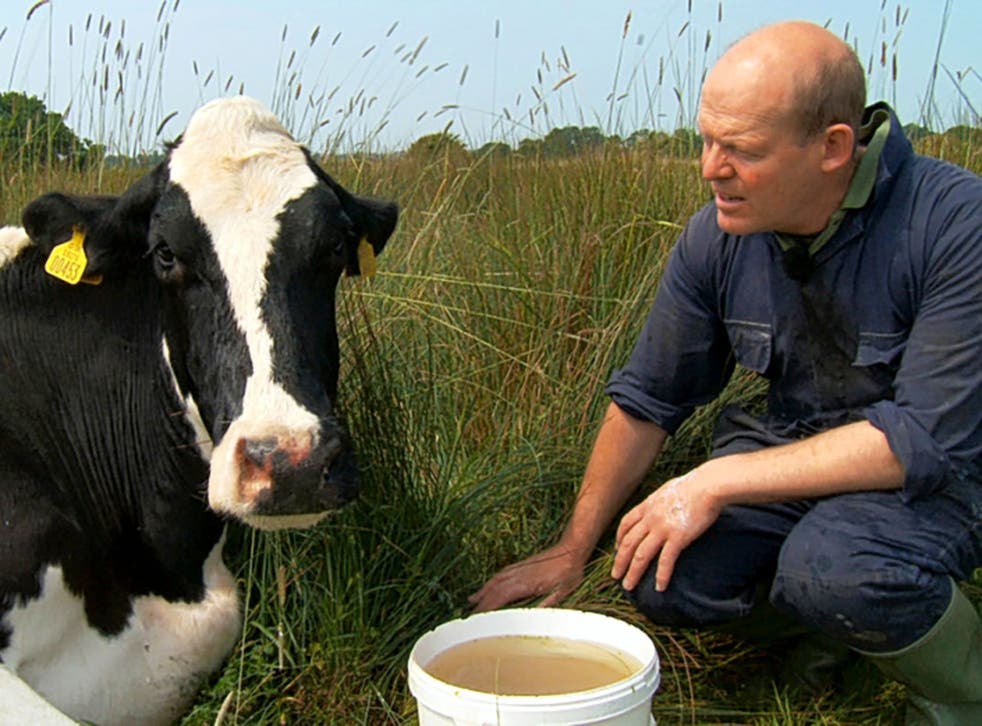 Film festivals are everywhere these days: Cannes, Kampala, Dunoon.
There are at least 50 here in the UK each year. Do we really need another? Sundance London thinks so. The spin-off from Robert Redford's champion of American independent film in Utah is back for a second year, for four days from 25 April. Featuring almost exclusively films that premiered at the Salt Lake City festival in January, it will host 21 UK, international and European premieres, including The Look of Love starring Steve Coogan.
Redford's announcement two years ago that he would be transporting a slice of Sundance to the UK prompted feverish excitement. The original has become not just the place for industry insiders to buy, sell and review films – it is also a chance for audiences to catch an early glimpse of potential successes: last year's Oscar-nominated Beasts of the Southern Wild for instance.
Then Redford revealed the venue: The 02. Many were dubious that the corporate spot, currently the most popular music venue in the world by ticket sales, could be compatible with the indie brand. Sure enough, some audience members noted paltry numbers and criticised the humdrum Cineworld screens, suggesting one of the capital's art-house screens – the Curzon or the Ritzy – would have been preferable.
Nonetheless the Sundance Institute and its partner AEG Europe, which operates The 02, clearly feel the event was successful enough to commit to another two years. Neither will release last year's ticket sales figures but claim many events were sold out. One obvious success was the documentary The Queen of Versailles, which picked up a UK distributor after screening here.
In fact there's a simple reason for the choice of venue: it was The 02 that approached the Sundance Institute and not the other way around. It led, says John Cooper, festival director, to Sundance London's unique fusion of music and film.
"This is far better for music than Utah. Where else can you find screens and stages so close together?"
Last year's line-up included 17 musical sets, including one by Rufus and Martha Wainwright following a film about their mother. This year, Muscle Shoals, about the Alabama town where artists such as Aretha Franklin recorded, will be followed by an acoustic blues show, while the DJ Peaches will follow her film, Peaches Does Herself, with a live set.
There will be numerous smaller gigs in the "Hub", where festival-goers can mingle with musicians and directors. Admission to the hub costs extra but this kind of interaction between filmmakers and audiences – all screenings also have director Q&As – is "integral to the Sundance mission", says Cooper. There will also be a UK spotlight featuring five films from British film-makers, such as The Moo Man, an oddly intriguing documentary about British farming. Star-studded films likely to prove a hit include Mud, starring Matthew McConaughey and Reese Witherspoon although this year's Sundance Grand Jury winner Fruitvale, will not appear because of a potential premiere at Cannes.
So why now? Sundance London has little of the trade that goes on at its US cousin – most films this year, including avant-garde ones such as Upstream Colour, already have UK distributors. But in a climate of aggressive expansion from other festivals – Tribeca, founded by Robert De Niro, has a successful spin-off in Qatar for instance – the extension of the Sundance brand, which already has separate TV and cinema ventures, was perhaps inevitable.
Access unlimited streaming of movies and TV shows with Amazon Prime Video Sign up now for a 30-day free trial
Sign up
Ultimately, the identity and future of Sundance London will be defined by how much audiences like the line-up. And how effectively The 02 can reinvent itself as a festival-friendly venue. Time for a celebrity entrance on the cable-car, perhaps?
The 02, London SE10 (sundance london.com) 25 to 28 April
Join our new commenting forum
Join thought-provoking conversations, follow other Independent readers and see their replies