Philip Seymour Hoffman dead: A magnificent and versatile screen actor whether in the lead or as a memorable cameo
Geoffrey Macnab pays tribute to a magnificent and versatile screen actor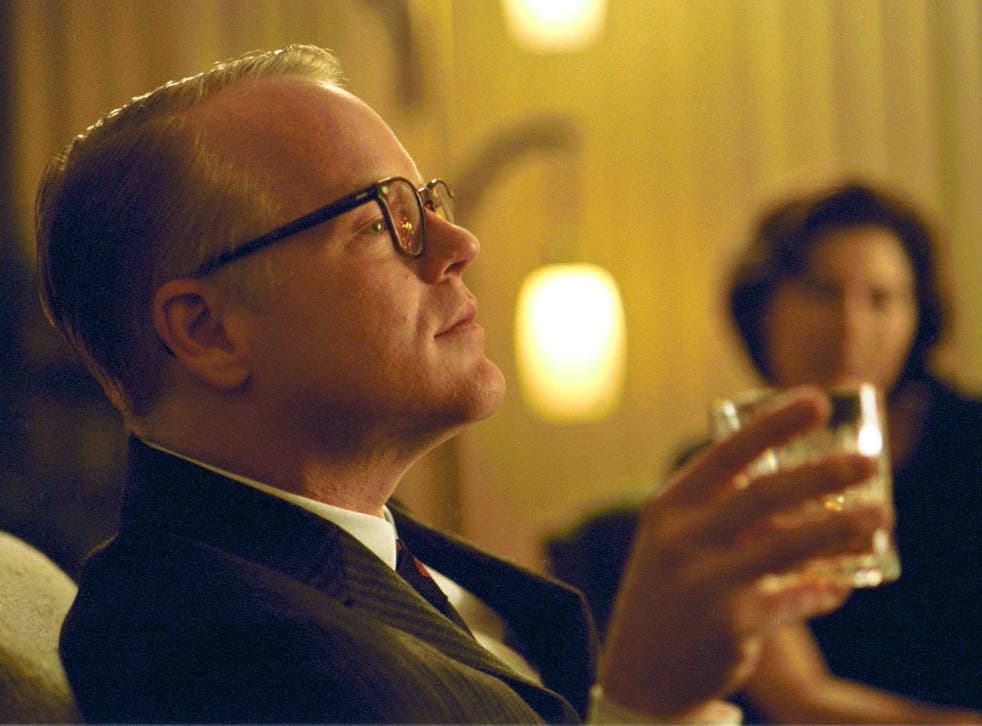 Philip Seymour Hoffman, who has died from an apparent drug overdose, was a magnificent screen actor who invariably brought a sensitivity and sense of irony to his roles that belied his bulky physique. He was also extremely versatile, able to switch from blockbusters to low budget US independent films without ever looking out of place. He was both a leading man and an utterly dependable character actor.
At first glance, Hoffman, who had the build of a prop forward, seemed perverse casting as the elfin American writer Truman Capote in Bennett Miller's biopic Capote but he still rightly won the Oscar for his performance. He captured perfectly Capote's mischief, his lilting southern delivery, his particularity and his doggedness - and the performance never lapsed into camp or caricature.
Some of Hoffman's best work was done with Paul Thomas Anderson. He was mesmerising as the L. Ron Hubbard-like cult leader Lancaster Dodd in Anderson's 2012 film The Master. Typically, he portrayed the character as eccentric and strange but still made Dodd at least partially sympathetic.
On stage, he followed Lee J. Cobb, Dustin Hoffman and a handful of others as Willy Loman in Arthur Miller's Death Of A Salesman - a role that in his early 40s, he may have been too young to play. However, he was one of the few actors of his generation who had the mix of gravitas and delicacy to make a convincing Loman.
Hoffman also knew how to make an entrance on screen. One of his best (and most overlooked) roles was in Sidney Lumet's final feature, Before The Devil Knows You're Dead. He played a scheming white collar executive plotting with his brother to rob their parents' jewellery store. The first we see of him is a shot of his enormous backside in a graphic and morbidly funny sex scene. Hoffman didn't suffer from dignity or prissiness. He was ready to put himself in the most compromising and embarrassing positions if that was what a role called for.
Philip Seymour Hoffman 1967 - 2014

Show all 25
His cameos were often the most memorable moments in films. Take, for example, his brief appearance as legendary rock journalist Lester Bangs, offering advice to a young, would-be writer in Cameron Crowe's autobiographical Almost Famous. His Bangs had the charisma and cussedness you'd expect. He played the role with complete conviction, making it very clear to his young acolyte that journalists don't befriend the musicians they write about and always keep a critical distance from them.
Hoffman had an extraordinary versatility. He could play socially awkward characters and ones who were utterly at ease. He was excellent as the brattish and rich young American in Anthony Minghella's The Talented Mr Ripley, one of the few characters who detected instantly that Ripley was a fraud. By complete contrast, he was equally memorable as the creepy, dysfunctional loner, making harassing phone calls in Todd Solondz's late 1990s US indie classic Happiness.
One of the great chameleon's last roles was as Plutarch Hevensbee in the The Hunger Games: Catching Fire. In truth, it isn't likely to be ranked with his finest performances - and yet it shows exactly what made him such a distinctive screen presence. We're not at all sure which side he is on: whether he is one of President Snow's cruelest and most cynical henchmen or whether his loyalties are with the rebels.
Even in a big budget franchise movie in which most of the other characters were resolutely one dimensional, Hoffman - as ever - brought ambivalence and depth to his role.
Read more:
Join our new commenting forum
Join thought-provoking conversations, follow other Independent readers and see their replies