Heads Up: Trance, Danny Boyle's ultra-violent new thriller starring James McAvoy
No standing on ceremony: Boyle's back, and it's bloody
Holly Williams
Sunday 24 February 2013 01:00 Comments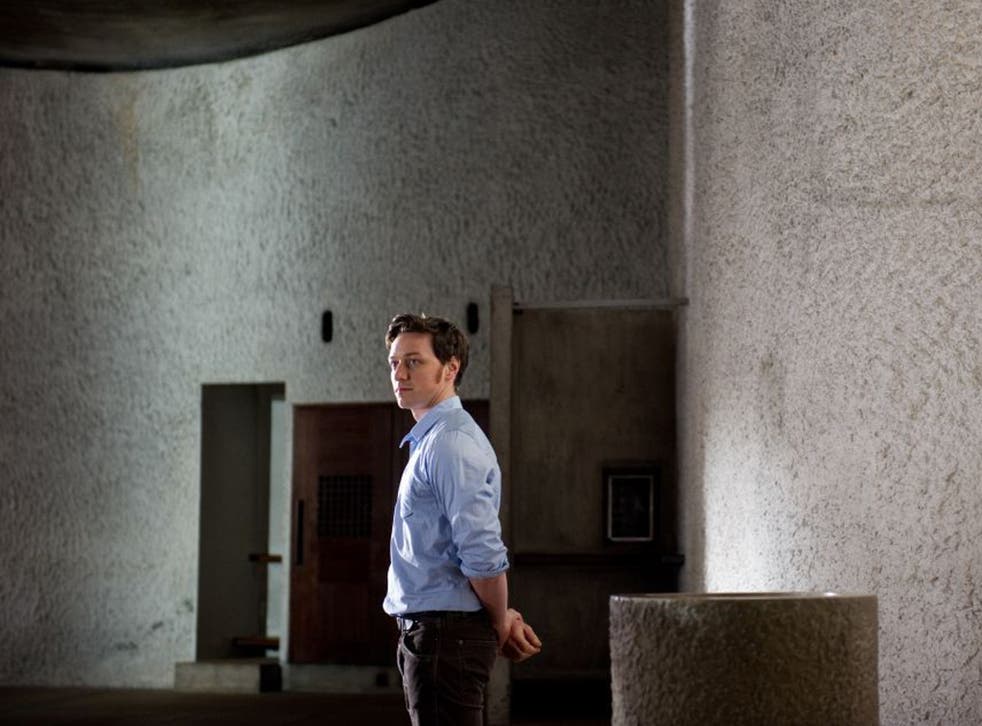 What are we talking about? A thriller about a fine art dealer, a criminal gang, a missing painting and a hypnotist. It's gonna get nasty…
Elevator Pitch No standing on ceremony: Boyle's back with ultra-violent thrills and spills.
Prime movers Danny Boyle. The Oscar-winning Slumdog Millionaire director turned Olympic ceremony master steps back behind the camera. The screenplay is from frequent collaborator, John Hodge, who wrote the scripts for Trainspotting, The Beach and Shallow Grave.
The talent Not bad either: James McAvoy (Atonement, The Last King of Scotland) stars as the amnesiac art expert while Vincent Cassel (Black Swan, Irreversible) is a mob boss and Rosario Dawson (Sin City) plays the hypnotist.
The Early buzz A trailer has been released and it's made us – and the rest of the world – a bit squeamish: "If you thought James Franco's self-inflicted amputation in 127 Hours was bloody, think again. Danny Boyle has unveiled the red band trailer for his art-heist-meets-psychological-thriller Trance and it's more gruesome than the price tags at Christie's" write GQ, while website Hollywood.com commented "The Slumdog Millionaire director seems to be creating a psychotic hybrid of Inception and The Thomas Crown Affair… Thought that Boyle couldn't get any crazier than when he had a Mary Poppins army battle a giant, inflatable Voldemort at the Olympics Opening Ceremony last summer? Looks like he's topped himself."
Insider knowledge You won't be able to avoid McAvoy in the coming months; as well as starring in a production of Macbeth, he appears in the films Welcome to the Punch and Filth (another Irvine Welsh adaptation, although not directed by Boyle).
It's great that… Boyle resisted the temptation to wallow in the feel-good national treasure stuff, and has gone back to his stylishly violent roots.
It's a shame that… this may upset your mum, popping to the cinema thinking it's going to be all dancing NHS nurses and plucky orphans, only to find they're watching a tripped out psycho-thriller starring a bleeding, semi-decapitated Vincent Cassel…
Hit potential Likely to attract a big audience; whether they watch through their fingers or not is another matter.
The details Trance is in cinemas from 27 March.
Register for free to continue reading
Registration is a free and easy way to support our truly independent journalism
By registering, you will also enjoy limited access to Premium articles, exclusive newsletters, commenting, and virtual events with our leading journalists
Already have an account? sign in
Join our new commenting forum
Join thought-provoking conversations, follow other Independent readers and see their replies