How the arthouse and indie cinemas are thriving in a digital download world
A decade ago, cinema was having one of its perennial pronouncements of impending death, threatened by streaming. But there's always a space for independent cinemas that are lovingly restored and like stepping back in time, says David Barnett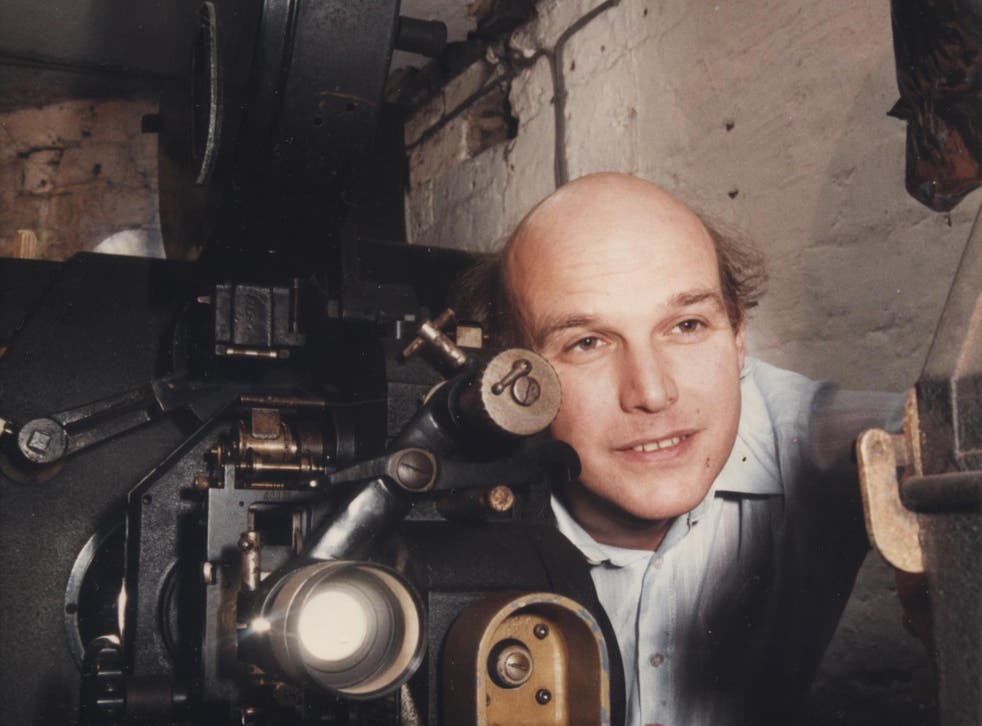 On Tuesday evening, 66-year-old Charles Morris put a tray of ice creams around his neck and provided sustenance for those gathered to watch Despicable Me 3 at the Rex Cinema in Elland, near Halifax, in West Yorkshire.
A nice little post-retirement job for a man who spent many years of his working life in engineering, you might think. But not a bit of it. Morris doesn't just dispense the choc ices at the Rex; he owns it, along with the five other independent cinemas across the north of England that make up Northern Morris Cinemas.
"I'm usually at the Rex on a Tuesday, and the Roxy in Ulverston on a Thursday," says Morris. "I'll call in at the others on different days, sometimes unannounced."
The others are the Picture House in Keighley, the Royalty in Windermere, in the Lake District, Leeds' Cottage Cinema, and the Plaza in Skipton – a portfolio of truly independent, and indeed traditional, cinemas that are part of a growing movement of smaller picture houses confounding expectations and standing up against the march of the multiplex.
A decade ago, cinema was having one of its perennial pronouncements of impending death. The rise of streaming movies straight to TVs and laptops was, according to experts, going to be the latest nail in the coffin. Just like home video rental was supposed to kill off cinema in the 1980s, and just like TV was going to do the same in the 1950s.
It's true that all those things have contributed to a rising and falling graph charting the cinema industry's fortunes over the past several decades, but the idea of going out to watch a movie endures, even in these days of Netflix and chill. That's probably not really surprising. What might be, though, is that in the face of multiplex cinemas with dozens of screens and high street food and drink franchises, operated by the likes of Cineworld, Odeon and Vue, the smaller, independent cinema is not only surviving, but thriving.
Take the Everyman chain, which operates 20 venues across the UK and is planning to open 25 new cinemas from Edinburgh to Stratford-upon-Avon over the next four years. Earlier this year the company posted its end-of-year results for 2016, and reported a 45 per cent rise in box office takings, with revenues reaching almost £30m, a jump of more than £9m on the previous year.
A company spokesperson at the time put the success down to "unique, high quality, intimate venues, usually of a smaller capacity and in relatively central high street locations".
And that's a common thread that runs through the success of independent cinemas. Take Manchester's HOME, a shiny city-centre venue that opened in 2015 after a merger between two of the city's established arts organisations, the Library Theatre Group and the long-running and much-loved Cornerhouse cinema.
Jason Wood is Artistic Director of Film at HOME, and also a Visiting Professor at Manchester Metropolitan University. "I think there are a number of reasons why independent cinemas such as HOME are thriving in the multiplex age," he says. "The best independent cinemas present an alternative by virtue of the fact that their film programme is more clearly curated and presents a more diverse film choice both in terms of new releases and in the presentation of themed seasons highlighting the best of cinema past, present and future."
Since HOME opened its doors two years ago, far exceeding admissions targets and revenue projection, it has played host to directors such as Carol Morley, Asif Kapadia, William Oldroyd, Ben Wheatley, Terence Davies, Ken Loach, Whit Stillman, and Ira Sachs.
Places such as HOME want to provide an alternative to the mainstream fare on offer at the multiplexes, says Wood: "It's important also to provide a place of opposition to the mainstream and a place where the counter culture can be celebrated. HOME, and other independent cinemas like it, are happy to fulfill this function."
While independent cinemas are indeed holding their own, it's still worth noting that according to the UK Cinema Association, while the number of total cinema screens across the UK jumped from 3,569 in 2006 to 4,194 a decade later, around 80 per cent of them are owned by and situated in multiplexes.
And while everything that isn't owned by the corporate chains could be deemed to be independent, there are quite big differences among the indies. HOME, for example, is what we might call an arthouse cinema, while Morris's half-dozen strong portfolio is more about providing mainstream movies at a hyper-local level.
The films to watch out for from Sundance London 2017

Show all 7
And for Morris, there are certain indie players who are squeezing him almost as much as the multiplexes. "It's not just the big chains who are a threat," he says. "For example, an arts centre in Kendal, near where I have a cinema, recently got £3.5m lottery funding. They show films the same as me, but as I'm a commercial business I can't get access to money like that. To my mind, places like this are not truly independent, they're dependent — on grants and funding."
Morris did indeed work in engineering when he bought his first cinema along with wife Judy and two other business partners. That was the Rex in Elland, in 1988, which had last been used as a bingo hall and had lain empty for three years. By the time he performed the same trick with the Royalty on Bowness-on-Windermere, he left engineering to run Northern Morris Cinemas full time with Judy.
Stepping into a Morris cinema is like opening the door on to an almost-forgotten age. There are intervals in the middle of the screenings, where ice creams are indeed sold, sometimes by Morris, more often by the regular staff. The buildings are lovingly restored to their original grandeur. There are organ recitals, and matinee shows, and children's films on Saturday mornings.
It all stems from Morris's own love of cinema that began when he saw a screening of Disney's Lady and the Tramp, aged seven, and fell under the spell of the whole experience of cinema. That led to him hanging around the Winter Gardens picture house in Hoylake, on the Wirral, where he grew up, and learning the trade at the knees of the old hands. "By my early teens I was even operating the projectors myself, which was an incredible experience," he says.
Morris was quite prescient with his timing; the Eighties was when cinema began to fight back against the home video rental chains. When he opened the Rex in 1988 there were no multiplexes in striking distance; now they are all around. Visitor numbers, he says, are "steady". So what draws people to his cinemas?
"I suppose there's generally a lot more of an appreciation of the past these days," he says. "Possibly because people don't like the prospect of the future. But it's also all about the personal touch."
Indeed, if you call any Morris cinema you'll hear a recorded message from one of the staff, talking in a chatty way about what's on and giving advice for booking tickets. I called one and heard a staff member reeling off the choices, adding as an afterthought after one movie (which shall remain nameless to spare blushes), "I don't think you'll need to book in advance for that one."
Morris cinema staff get to know their customers, and Morris recalls, "We had an elderly chap who came every Tuesday to the Rex. We didn't see him for a couple of weeks and the staff made some enquiries, turned out he'd had a stroke. But they were genuinely concerned that they hadn't seen him."
The personal touch is one thing Morris's operation shares with more arts-focused cinemas such as HOME. Wood adds, "We have actual staff who are happy to converse about the films being offered and presentation facilities that include the projection of much-cherished formats such as 35mm and 16mm. Independent cinemas also offer various extensions to the act of screening a film, this can include an accompanying short, introductions from film talent, experienced speakers and academics, and perhaps most importantly the physical presence of the director in person, conversing with an audience about his or her craft."
Whether it's an obscure arthouse picture or the latest summer blockbuster, independent cinemas of all stripes are offering an often more immersive and personal cinema-going experience than that provided by the multiplex chains.
For Morris in particular, running a cinema is a childhood dream come true. At 66, does he have any thoughts of bringing the curtain down on the closing credits of his career?
"I have no plans to retire," he says. "I'm enjoying it too much. The boss at the cinema in Hoylake where I worked as a child went on until he was 78, so I hope I've got quite a few years in me yet."
Join our new commenting forum
Join thought-provoking conversations, follow other Independent readers and see their replies