Hugh Jackman: A whisker away from a superhero
Hugh Jackman's X-Men alter-ego is about to get a solo outing. The Australian actor tells Gill Pringle how he became the Wolverine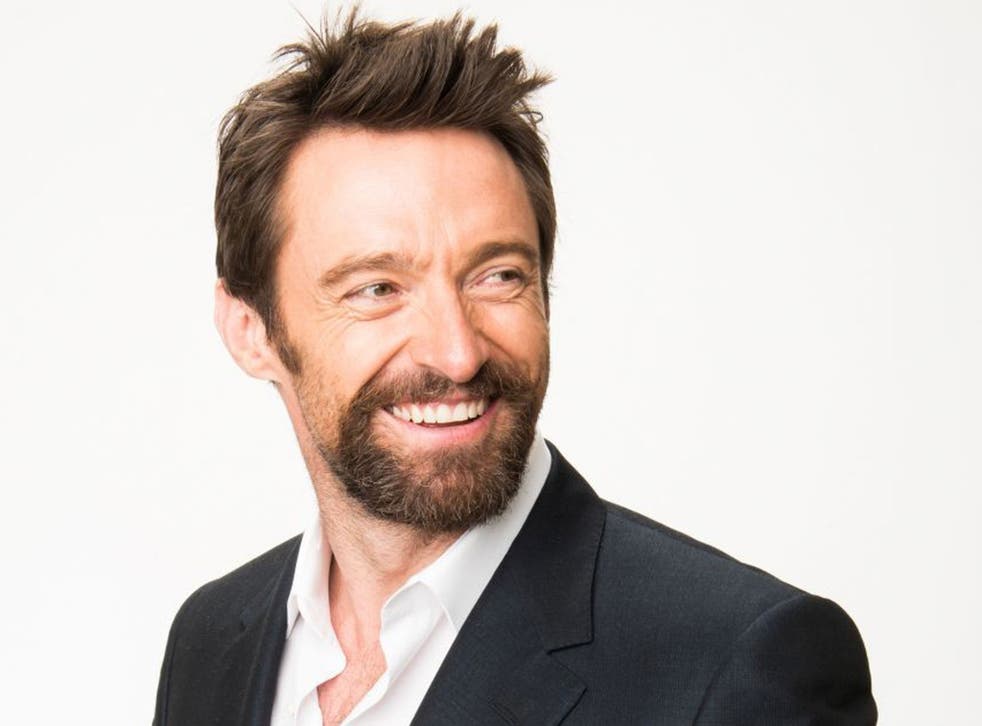 Hugh Jackman arrives in a Montreal hotel room, a little weary after a night spent baring his claws on the set of X-Men: Days of Future Past, marking his seventh outing in his career-defining role as a troubled comic-book mutant.
His knuckles are red and bruised and enormous biceps bulge from beneath a tight black t-shirt. He's also sporting his trademark Wolverine whiskers, which drove one fan so crazy she attacked him with an electric razor while he pumped iron at a New York gym in April, later telling police that she didn't like his facial hair.
"That was the first time I genuinely thought: 'This is not just an annoyance, this could affect my kids, this could actually be dangerous.' I don't worry about me so much, but about my kids," says the father of two. "I think I was pretty naive to be honest. I try to have a normal life as much as possible and I would look at some of my colleagues and think they took themselves too seriously. You don't really need to have 24/7 security, you're gonna make yourself paranoid. I used to think, 'If you live like that, you will encourage it'.
"So one of the saddest things that happened actually is for her, but also for my family," he says of the stalker who is now under psychiatric evaluation before being charged. "Now I have to think about that stuff. Where do I draw the line? I want my kids to have the most normal upbringing possible but I don't want to be negligent as a parent."
If this wake-up call forced the easygoing actor to re-assess certain aspects of his life then it has not stopped him from counting his blessings: "With practically every job, every experience, there's a voice inside me saying, 'it doesn't get any better than this'. And I've been thinking that for almost two decades now."
He has travelled far in the 19 years since leaving the Western Australian Academy of Performing Arts where, on the night of his final graduation performance, he was offered a major role in Australian TV prison drama Correlli, where he would famously meet co-star and future wife Deborra-Lee Furness, wed now for 17 years.
Honing his acting chops on the stages of Sydney and Melbourne, it was in London where he received greatest recognition, starring in stage musical Oklahoma! Thus an enduring love of musicals was born, taking him from Broadway to Australia and back with Carousel and The Boy from Oz, more recently earning an Oscar nod for his role as Jean Valjean in the big-screen adaptation of Les Misérables.
But the real game changer came back in 1999, when he was cast as Wolverine in X-Men. With little dialogue, he learned to convey the beast's fury with brooding emotion and inner torment, now reprising that rage in The Wolverine, a stand-alone sequel taking place after the events of X-Men: The Last Stand.
"I'm shocked I'm doing it for the seventh time! Does Sean Connery hate the fact that there are other James Bonds? I doubt it. All you hope for as an actor is that you decide to leave before they decide to let you go, that's the only thing."
Access unlimited streaming of movies and TV shows with Amazon Prime Video Sign up now for a 30-day free trial
Sign up
With his sunny disposition, Jackman, 44, couldn't be more different than his surly alter-ego: "It's probably because I play Wolverine. It's great therapy! I have anger, everyone does, but I was the youngest in my family and I remember having the feelings of, 'I'll kill my brothers, if only I could, if I only had claws'," reveals the Sydney-born actor, the youngest of five kids raised by a single dad after their mother walked out when he was just eight years old.
"I think that's why a lot of kids relate to Wolverine, because, in the comic books, he's five-foot-three, he's the shortest, he's got claws. He's not the most powerful but, in a way, he's the most formidable because he's the toughest and grittiest and the one person you don't want to piss off," argues the 6ft 2in actor who was originally shot from different angles to disguise his true height.
Between Wolverine and X-Men outings, he has starred in Real Steel, Van Helsing and The Prestige, later this year changing tempo with crime drama Prisoners with Jake Gyllenhaal.
Admittedly, the physical restraints of his action roles are getting tougher: "It doesn't get any easier, that's for sure. I almost broke my neck doing a stunt," he says, rubbing his neck in remembered pain. "Literally, there's one scene [in The Wolverine] on a bullet train where I swing out from inside to outside, and my neck got caught and I actually thought I broke my neck. I went home early that day and it was one of those moments where my wife looked at me and was like: 'What are you doing? It's enough playing around in the schoolyard but you are not invincible.' It hits me all the time. But I do whatever I can for an old man.
"For me, the toughest bit is always the training at 4am and eating chicken breasts seven times a day. This is my only vice right now," he says, raising his mug. "Coffee. And I can't even have sugar in it." Fortunately his wife has grown accustomed to his diets and accompanying grumpiness.
"Deb is an actress so she knows what a crash diet is so she is really understanding," he says.
'The Wolverine' opens on 25 July
Join our new commenting forum
Join thought-provoking conversations, follow other Independent readers and see their replies