JK Simmons on Father Figures, Whiplash and parenthood
The Oscar-winning 'Whiplash' actor plays a reclusive criminal alongside Owen Wilson and Ed Helms in new comedy 'Father Figures'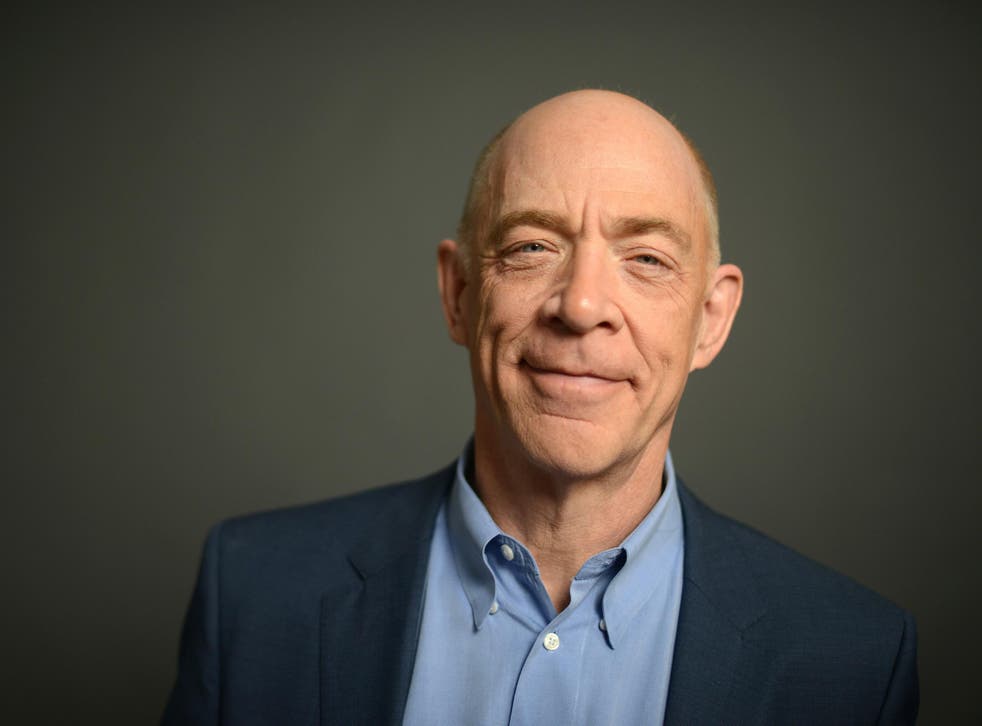 When it comes to personifying wicked or evil, few actors are more qualified than JK Simmons.
A 40-year veteran of stage and screen, its little surprise that his first major TV role back in 1996 was as a criminal.
"And I've been playing bad guys ever since," says Simmons, 63, who parlayed his guest role on TV's now defunct crime series Homicide into a regular gig as neo-Nazi Vernon Schillinger on award-winning HBO prison drama Oz.
But he never did bad better than in his Oscar and Bafta-winning performance as a sadistic music teacher in 2014's Whiplash. Although, to this day, he refuses to see his role as a one-note exercise in cruelty.
"When I first met with Damien Chazelle [Whiplash director], we talked about how I felt it was important that he wasn't just the evil bad guy and the drummer is our hero. For me, there was a real ambiguity. How much is too much? Does the end justify the means? Or is this guy just a sociopath and an unrepentant bastard? Thankfully it was important for him too that we left that up to the audience to think about."
Clearly his performance ignited passionate debate: from angry strangers on the street who called him out, to others who saw the shades of grey in his performance. "I've spoken to many people who essentially agree with my character's methods in that movie, telling me, 'Hey you made that kid a much better drummer and if that's what it took, then that's what it took'. They don't see him as bad guy; he was a driven, creative artist, which was certainly my perspective when I played him," says the actor who would also feature in Chazelle's next film La la Land.
Recently revisiting Whiplash, today he allows, "In watching it again, I thought my guy was a real ass."
Establishing a niche in intolerance and bombast – for example, his three outings as Spider-Man's yelling editor or as the boss in Thank You For Smoking – means it can be tough convincing film studios of his softer side.
"After I'd made Thank You For Smoking with Jason [Reitman], he asked me to play the dad in his next film, Juno. Apparently I was contrary to everything the producers and money people were telling him; they wanted a nice-dad character, as opposed to the leader of the Aryan Brotherhood from Oz," he chuckles.
"But god bless Jason because he knew who he wanted which was Ellen Page, Michael Cera, Allison Janney and myself. But the studios kept telling him, 'Lets get a pop star to play Juno! Lets get a movie star to play the dad!' Fortunately Jason knew the movie he wanted to make with the script Diablo Cody had written so that worked out pretty well for everybody," says Simmons who has featured in all of Reitman's films including Up in the Air, Young Adult and Labour Day. While his schedule prevented him from joining in the director's upcoming movie, Tully, instead he will feature in Reitman's political biopic, The Front Runner, due for release later this year.
Access unlimited streaming of movies and TV shows with Amazon Prime Video Sign up now for a 30-day free trial
Sign up
Marking a return to despicable form, his latest big screen outing is in comedy Father Figures. Simmons portrays a tatted-up recluse with a quick temper – one of several candidates in Owen Wilson and Ed Helms' quest to find their birth father.
"Who this guy is, depends a lot on the decade in which you meet him," he suggests. "In the 1970s, he was a Wall Street wunderkind-slash-party-guy, hanging out in discos. It's the party aspect that probably got him into trouble, so when we meet this later incarnation of him, he's not what the boys expect to find – an ex-con, living with his mum."
Simmons' ability to create such varied examples of fatherhood during his 90 plus films has surprisingly little to do with his own childhood experience.
He grew up in Michigan, Ohio and Montana, with administrator mother Patricia and music teacher father Donald. "My dad was a very kind and gentle soul. When he proposed to my mum, he said he wanted her to be the mother of his children; he always knew he wanted to be a dad. For me, I didn't even know that I wanted that. My brother and sister both had kids well before I did, and my parents kept asking, 'When are you going to grow up and get married?'"
Simmons, the JK stands for Jonathan Kimble, was in no hurry. "I was like, 'I'm great! I'm doing theatre. I don't have any mouths to feed. I'm barely making a living; I don't need a wife and kids'. So when I met my wife [director Michelle Schumacher] and we made the decision to bring some babies into this world, one of my role models as a dad was certainly my own father," recalls the actor who met future wife Michelle Schumacher during a tour of Peter Pan 26 years ago. "Happy days," he says. "I was Captain Hook and my wife was Tiger Lily."
The couple are parents to son Joe, 18 and daughter, Olivia, 16. And for Simmons, fatherhood has been an unexpected joy. "My wife said a great line about parenting recently, about how 90 per cent of it is just showing up. Parenthood is love, and love is being there and paying attention. Although, as they're teenagers now, I'm learning how to not be there all the time because they don't want me around so much and it's a tricky transition."
Admittedly, he's a softie when it comes to his own kids – just not too soft.
"Our son has no interest in acting. He's into music, writing and playing multiple instruments, while our daughter thinks she wants to be an actor, but she's not going to be a Hollywood kid. She's been in school plays and workshops, but we're not going to take her out on auditions or get her on dad's TV show or any of that stuff."
Tough words from the actor who, during his Whiplash Oscar acceptance speech, urged the audience to phone their parents.
Fatherhood has also introduced another chapter in his career, voicing characters in Zootopia, Megamind, Cats & Dogs and the Kung Fu Panda franchise.
Despite a hectic schedule, which includes producing and starring in TV thriller Counterpart, there's one filmmaker he cannot refuse – his wife. Simmons has appeared in all but one of Schumacher's films, including last year's indie sleeper, I'm Not Here.
"She's very talented and I'm exceptionally proud of her," says Simmons who is perennially in demand for voice-overs, TV commercials and video games, recently playing Commissioner Gordon in Justice League and as egotistical publisher Arve Stop in The Snowman.
During the course of a distinguished career, he is as fondly remembered for his recurring role as Dr Emil Skoda on TV's Law & Order, as his Hollywood film roles in The Accountant, Terminator: Genisys, Patriots Day and Burn After Reading.
With an empty nest fast approaching, he hopes to slow down the pace. "My wife and I talk about my maybe doing some theatre in New York or London. We love London and like spending time there," says Simmons who last appeared on Broadway 25 years ago in Neil Simon's Laughter on the 23rd Floor with John Slattery and Nathan Lane.
"That was when I made a conscious decision to switch to film and TV after doing five Broadway shows over the course of five-plus years. It was great but you're doing the same exact thing eight times a week, and if the show's a hit ... doing 500 performances of the same show gets a little mind-numbing after a while."
One of the industry's most familiar faces and voice, he doesn't play too hard to get. "I'll do anything if its well-written," he says. "It's really hard to play something less well-written. There's been some hits and some misses but, all in all, I'm a very fortunate guy."
While he takes a tough line on abuse in Hollywood and supports the #MeToo campaign, he sees a simple solution. "Like with everything, it comes down to education; at home and everywhere else. Whenever somebody compliments me or one of our kids on our behaviour, I just say, 'Well yeah, they were just brought up right'. And, honestly, I think that's what it comes down to."
'Father Figures' opens on 16 February
Join our new commenting forum
Join thought-provoking conversations, follow other Independent readers and see their replies