John Turturro interview: 'I wouldn't cast Woody Allen now'
The actor who made his name in Coen Brothers movies tells Al Horner about his new drama 'Gloria Bell', how the #MeToo movement changed his mind and why 'Do the Right Thing' still packs a punch, 30 years on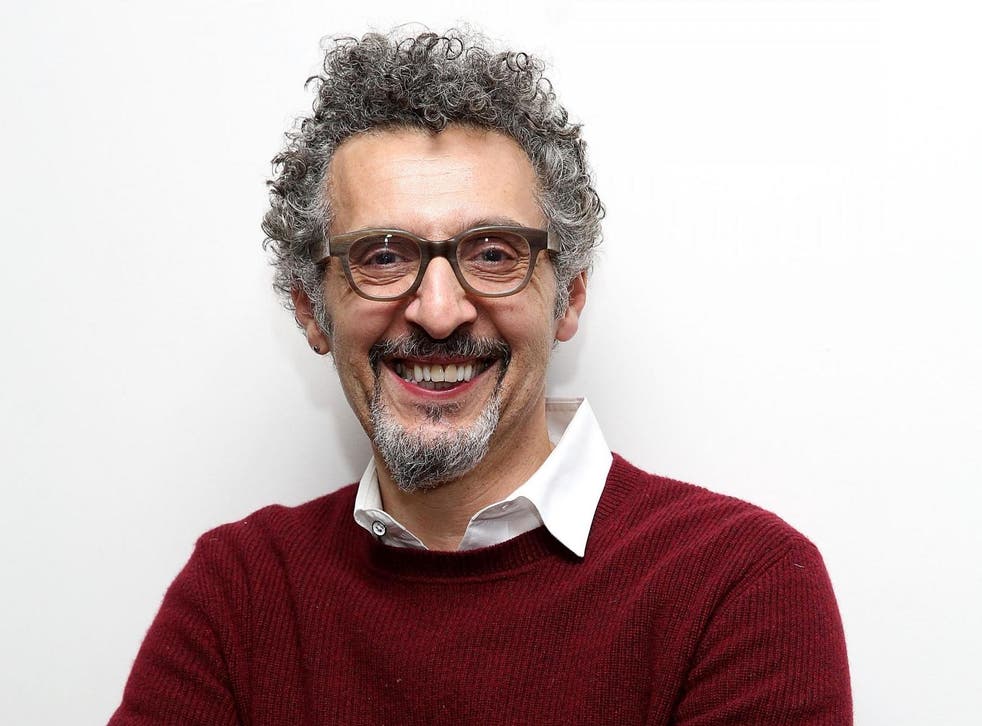 John Turturro owes it all to a box of pastries. "I was just trying to be polite," he laughs, recalling the day he waltzed up to the door of Martin Scorsese's apartment, bakery goods in arm but not a single screen credit to his name. It was the late Seventies, and the Taxi Driver director was plotting his next film. Raging Bull didn't have a script but Turturro, a rake-like teen from Queens with eyes more piercing than a pocket knife, had come prepared.
"I'd read the book so had adapted a scene from that. We rearranged the furniture in his place to do the scene," he remembers of his audition, in front of the filmmaker and Robert De Niro. The plan was to wow his way to a small non-speaking part through acting intensity and authenticity alone (Turturro knew the boxing world; his dad was an amateur fighter when he wasn't on the construction site). That was the plan. And if that plan failed – well, everyone likes pastries, right?
Forty years later, it's safe to say pain au raisins are no longer required when it comes to helping the New Yorker land roles. The Big Lebowski, Barton Fink, Miller's Crossing and O Brother, Where Art Thou? have all been lit up his wiry, livewire presence – and those are just his appearances in Coen Brothers movies. Since winning that part in Raging Bull, Turturro's lent his talents to acclaimed dramas such as Robert Redford's Quiz Show, multiple Spike Lee movies and TV cult smash The Night Of. He also writes and directs, stepping behind the camera on five well-received, intimate dramas to date. There are some curios on his CV – a string of Adam Sandler collaborations, a recurring spot in the Transformers series (more on that later) – but for the most part Turturro is known as an electrifying mainstay of modern American independent cinema, an actor who gravitates towards meaty roles rather than ones that ring cash registers.
His captivating new dating drama, Gloria Bell, is a prime example. Directed by Oscar-winning Chilean auteur Sebastián Lelio (A Fantastic Woman), the film is an English-language remake of Leilo's own 2013 Spanish-language film Gloria, and pits Turturro against Julianne Moore as two middle-aged survivors of broken romances, trying to find love again but struggling with the hang-ups we all inevitably take from one relationship into the next. "Sebastian is like this crazy scientific behaviourist," Turturro explains. "He has this interest in people and their contradictions that's really Chekhovian in approach. What he has is something very, very rare."
Turturro plays Arnold, a former Navy officer now operating a paintball business. When Gloria (Moore) meets him at a bar, they embark on a courtship complicated by kids and past pains. It's a different type of romance to the one we normally see in relationship dramas, which are normally reserved for young couples with their whole lives ahead of them. "Yeah, why is that?" Turturro asks. "Surely it's more interesting when people have these lives to bring into a new relationship, instead of young people who have less baggage?"
Turturro is brilliant as the anguished Arnold, a morally messy man battling to fully extradite himself from a toxic family life. His chemistry with the equally remarkable Moore fizzes throughout its one-hour-forty runtime. "She's a really brave character, who's really putting herself out there, and Julianne is just incredible. I guess the message of the movie is it's better to put yourself out there than to not put yourself out there at all. Sometimes being brave doesn't work out but that doesn't mean you shouldn't try."
Turturro knows people like Arnold, but had little personal experience to draw from while working on Gloria Bell: he and actress Katherine Borowitz have been happily married since 1985, having met in the late Seventies. They've since had two children together, Amedeo, 29, and Diego, 19. "Thank goodness!" he exclaims when I put it to him that he doesn't seem much like the character on paper. "God, even I watched the movie and couldn't help yelling 'what are you doing?!' at the guy on screen at times," he continues, his soft, raspy voice breaking into a chuckle. Not much has changed in his personal life across those years, then – but plenty has happened in his career.
Born in Brooklyn to Italian-American parents, Turturro first got a sense of performance in a tempestuous home where violence would sometimes erupt: "not a lot, but it did happen," he told The Guardian in 2000, discussing his volatile carpenter/construction worker father. ("It was a great house to grow up in if you wanted to be an actor. You lived moment to moment, there was a lot of black humour.") By his teens, he was visiting his local multiplex religiously. "I was seeing movies like Night of the Living Dead and Jaws and stuff like that but also serious movies like Dog Day Afternoon, Taxi Driver, The Godfather," he remembers warmly.
Best films of 2019 (so far)

Show all 49
After his bit part in Raging Bull, he won a scholarship to the illustrious Yale School of Drama in Connecticut. After graduating he began picking up appearances in low-budget movies, often typecast as a violent outcast (in 1988's 5 Corners he throws his mother out of a window and kills Jodie Foster's pet penguin). In 1989 came a performance that was to many people their first real introduction to his talents, playing the racist Pino in Spike Lee's Do the Right Thing.
Access unlimited streaming of movies and TV shows with Amazon Prime Video Sign up now for a 30-day free trial
Sign up
"It was of its moment and truthful," he reflects on that film now. "I grew up in a black neighbourhood before I moved to a white neighbourhood, so I'd had an experience [of racial divides] first hand. It's a movie that still has power." Thirty years on, is it frustrating to him that so many of the racial tensions explored in the movie still exist in America? "Hmmm," he pauses, sounding on the fence. "There have been some improvements. In this country, it's the question, because of [America's history of] slavery. We're a country of immigrants – my family immigrated here. I've been in many projects from Do the Right Thing on that have explored different aspects of the divides in our country."
This kind of tempered response, wanting to see all sides of an argument and refusing to get heated up in the meantime, seems typical of Turturro. One of the fundamental philosophies that drives his acting is a belief that "no one is just one thing, good or bad. It's impossible to be just one thing. In literature, great writers are able to delineate all these contradictions that people live with." (It's the reason why his favourite new TV series is Fleabag: "I was like, wow. I couldn't take my eyes off of it. That show is special for exactly that reason.")
This willingness to see all people as only human, capable of contradictory characteristics, positive and negative, sometimes backfires. In 2014, comments he made about Woody Allen, the one-time comic icon accused of molesting his own daughter when she was seven, were met with criticism. "This is something that happened a long time ago and there are going to be people on both sides of the dialogue," he told Indiewire after casting Allen opposite himself in Turturro's fifth directorial film Fading Gigolo. "I hope that people can just watch the movie. Nobody knows anything really, he's my friend and he's been working for 20 years since this all came into the papers... he's been very generous to me and I'd work with him again."
Did the #MeToo movement cause him to reflect at all on that position? Presumably, he's no longer still open to working with him again, given the testimony that's emerged since then and the societal shifts towards believing victims? "That's a hard question," he sighs. "I know Woody more professionally than personally. He was a respectful person to me professionally. When I decided to work with him, I was under the impression that all of that stuff had been settled. He'd gone back to work in the Nineties. When I asked him if he liked this idea, and he did, and we made Fading Gigolo, it arose again. This was before the #MeToo movement."
Another pause. "Honestly, I would not have thought of [casting him] if that had come out before. I wouldn't have approached him. Now is a different time. I would say I did what I did and I like the movie that I made, but it would be a different situation [now]. I don't regret having worked with him because I didn't know anything about it, honestly. If I had, I wouldn't have done that – I wouldn't have thought it was a good idea."
Gloria Bell hits UK cinemas today and Turturro worries a little bit about its chances at the box office. "It's so hard for these types of films. It's become a ghetto. There are films that get amazing reviews but unless it's in the cultural zeitgeist or hits a particular nerve, I don't see people waiting in line to go see them," he says, with perhaps a nod to Booksmart – the acclaimed coming-of-age comedy that ignited a debate about the future prospects of mid-level movies in a film landscape saturated with superhero cinematic universes and big franchise films. "I don't know what the answer is. It's hard."
Turturro largely stays away from blockbuster franchise moviemaking, but made an exception in 2007 for Michael Bay's Transformers, appearing a further three times as his character, Agent Seymour Simmons, in sequels. Werner Herzog recently admitted to taking on a Star Wars TV show to fund a smaller passion project he wanted to do. Do those films serve a similar purpose, freeing him up to work on intimate character studies like Gloria Bell? Or is he a secret sucker for some Bayhem?
"That's my electrical career. Normally, I'm a plumber," he laughs. "Listen, I never did any of those kind of movies till my kids asked me to, then they kept asking me to do it. I didn't do it for a pay cheque. I had fun, tried to get into the spirit of it. It's more of a sketch of a person than an oil painting. I do them, it helps me take care of the family and after that, I need to recover because my ears are ringing."
There shouldn't be too much tinnitus from his upcoming slate of projects: Turturro's next projects are mostly intimate, character-driven affairs, none of which are more anticipated than Going Places, The Big Lebowski spin-off he's writing, directing and starring in, reprising his role as Jesus Quintana from the Coens' 1998 hit. "It's a bit of a racy movie. It shows how stupid men are. That's what the movie is kinda about – the women are the stronger, more together characters," he teases.
"I had to tweak it a little bit but now I feel really good about it. It's basically an exploration of Jesus getting out of jail. It's a comedy but a very human comedy," he says, adding that the Coens have totally given their blessing. "They're my friends, close friends, and were supportive when I said I wanna explore this character more. They said, you gotta do it cos we're not doing it! If I have something to show, I show it to them if they're around."
Until then, he hopes Gloria Bell strikes a chord and gives him more opportunities to make films that tell stories that aren't often told. "I've learnt a lot over the years. I'm a better actor. I've got to work with so many terrific directors and been lucky enough to direct some films myself. I just want to keep growing," he says before we depart, bidding goodbye with the same politeness of the newcomer who turned up 40 years ago at Martin Scorsese's house, assortment of pastries in hand. A lot's changed for John Turturro, but not everything.
Gloria Bell is out in UK cinemas now
Register for free to continue reading
Registration is a free and easy way to support our truly independent journalism
By registering, you will also enjoy limited access to Premium articles, exclusive newsletters, commenting, and virtual events with our leading journalists
Already have an account? sign in
Register for free to continue reading
Registration is a free and easy way to support our truly independent journalism
By registering, you will also enjoy limited access to Premium articles, exclusive newsletters, commenting, and virtual events with our leading journalists
Already have an account? sign in
Join our new commenting forum
Join thought-provoking conversations, follow other Independent readers and see their replies