11 films they tried to bury: from dinner with DiCaprio to Johnny Depp's snuff story
Louis Chilton walks through the movies that almost never saw the light of day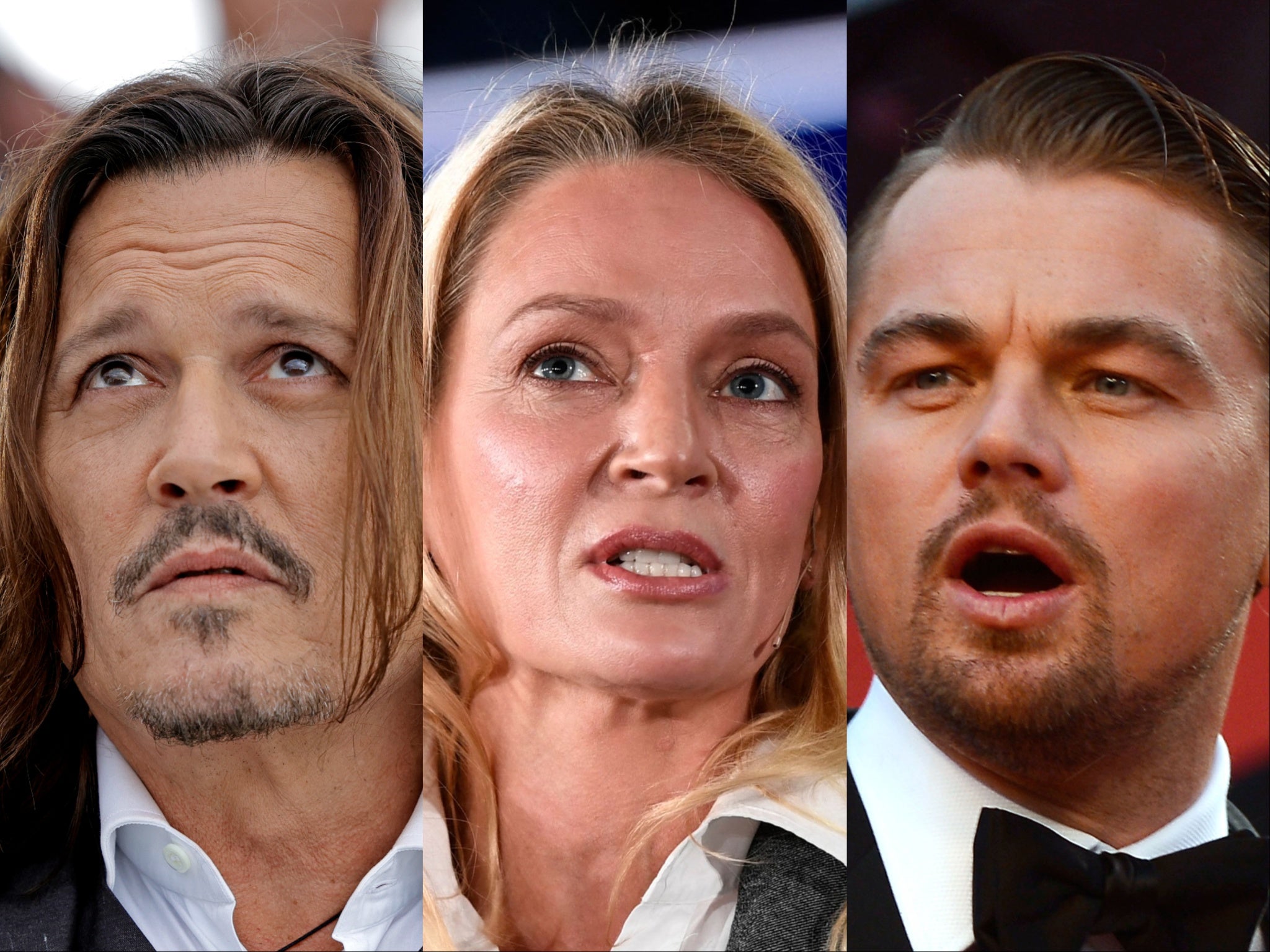 Most of the time, the film industry is engaged in a live-or-die war for our attention.
Studios will often pour millions of dollars – tens or even hundreds of millions, sometimes – into publicising a film (ahem, Barbie), in the hope that audiences will decide to part with their money at the box office.
But there have, of course, been times when this isn't the case. Through the years, there have been numerous instances of studios burying a film release.
Sometimes, this is because the film has tested poorly with audiences, or received a hammering from critics during an early screening at a festival.
Other times, people involved in the film have been scandalised by the final product – such as The Rolling Stones, who were so dissatisfied with the way they were portrayed in 1972's C***sucker Blues that they more or less torpedoed the finished film's release.
There have even been instances of actors attempting to bury their own films years after the fact, which is what happened with Paul Newman and his 1954 debut The Silver Chalice.
In this vein, The Independent has compiled a list of 11 films that were deliberately buried, from Don's Plum to The Day the Clown Cried…
The Brave (1997)
The Brave, a drama that follows a man who signs on to die in a "snuff film", was rocked early in development when producer Aziz Ghazal, who had also been attached to direct, murdered his wife and daughter before dying by suicide. Johnny Depp stepped in to partially finance the film, which he eventually directed and starred in opposite Marlon Brando. After The Brave was savaged by critics at early festival screenings, its release was abandoned entirely, though it was later released on DVD outside of the US.
C***sucker Blues (1972)
The Rolling Stones have been the subject of several acclaimed films over the years, including 1970's Gimme Shelter. But C***sucker Blues is a different beast. Capturing Mick Jagger and co with scuzzy candour during the band's 1972 US tour – with all the hard drug use and misadventure that entailed – the film was vetoed by the band, who took out a court order blocking its release. Director Robert Frank was permitted to screen the film up to four times per year, on the proviso that the screenings were in an "archival setting".
The Day the Clown Cried (1972)
Perhaps the most cut-and-dried "film they tried to bury" of all time, Jerry Lewis's Holocaust drama – in which the schticky comedian plays a circus clown imprisoned in a Nazi concentration camp – is the stuff of pop cultural legend. Lewis himself judged the film to be a colossal mistake, and saw to it that it never saw the light of day. Several actors and critics claim to have seen rough cuts of The Day the Clown Cried over the years, with Joan O'Brien, one of the film's writers, branding it a "disaster".
Access unlimited streaming of movies and TV shows with Amazon Prime Video
Sign up now for a 30-day free trial
Sign up
Access unlimited streaming of movies and TV shows with Amazon Prime Video
Sign up now for a 30-day free trial
Sign up
Don's Plum (2001)
In the mid-Nineties, Leonardo DiCaprio, Tobey Maguire and Kevin Connolly (Entourage) – members of the bro-y celebrity clique that dubbed themselves the "p***y posse" – filmed scenes for Don's Plum, a part-improvised black-and-white film set at a restaurant. Claiming that they had been led to believe they had signed onto a short film only, DiCaprio and Maguire launched a lawsuit in 1998 seeking to block the film's release. Don's Plum was eventually allowed to premiere outside the US, but remains blocked domestically to this day.
I Love Lucy: The Movie (1953)
In 1953, Lucille Ball and Desi Arnaz's seminal TV comedy was given a feature film adaptation. In reality, this meant three episodes of the show, stitched together into one narrative with extra footage. I Love Lucy: The Movie was, however, shelved after a sole test screening, amid fears that it would draw attention away from another Ball-Arnaz release, The Long, Long Trailer. It remained unreleased for half a century until it was shown to fans at a convention in 2001, before being included on a DVD release six years later.
I Love You, Daddy (2017)
Louis CK's black-and-white comedy-drama would have been controversial at any time. Inspired by Woody Allen's Manhattan – a film once hailed as a masterpiece, now notorious for its problematic age-gap romance – I Love You, Daddy features a plotline involving a 17-year-old girl's (Chloë Grace Moretz) relationship with a much older male filmmaker (John Malkovich) accused of being a paedophile. In the build-up to the film's release, CK, who directs and stars, was accused of sexual misconduct by multiple women. I Love You, Daddy was dropped by the distributor, and eventually released directly on CK's website.
Motherhood (2009)
One of the most inexplicably severe failures in movie history, Motherhood holds the ignominious honour of being the UK's second-biggest box office bomb of all time. The comedy film – which stars Uma Thurman, just a few years after Kill Bill – made a measly £9 on opening night, and just £88 over the weekend. The reason for this likely had to do with a kamikaze distribution strategy, which saw Motherhood debut in just one cinema nationally: critic Barry Norman described the release as a "marketing and advertising catastrophe". It's true what they say – motherhood isn't easy.
Nothing Lasts Forever (1984)
Saturday Night Live has given birth to some truly terrible film projects down the years (Coneheads; It's Pat), as well as some great ones (The Blues Brothers; Wayne's World). Which camp does Nothing Lasts Forever fall into? It's hard to say – seeing as nobody's really seen it. The story involves a concert pianist, a global conspiracy about homeless people and a bus to the moon. Starring Zach Galligan and Lauren Tom, and featuring supporting turns from Bill Murray and Dan Aykroyd, the film was once broadcast on BBC Two, and briefly leaked onto YouTube in 2011, but has never been released in the US due to "legal difficulties".
Prozac Nation (2001)
In this adaptation of Elizabeth Wurtzel's 1994 memoir, Christina Ricci plays a teenage girl living with atypical depression. Distribution rights were bought by Harvey Weinstein's company Miramax in 2001, but, after a slew of test screenings and re-edits, Prozac Nation was shelved. It eventually made its way onto the US TV network Starz in 2005, and was released on DVD that same year.
Red Dawn (2012)
This remake of John Milius's 1984 cold war thriller Red Dawn updated the story for a post-9/11 world, with Chris Hemsworth playing the lead role. Instead of the Soviet Union, the villains this time were the Chinese state. An initial 2010 release was scrapped when MGM filed for bankruptcy; after the studio got its finances in order, Red Dawn was hit by another controversy, as Chinese media began objecting to the project. Ultimately, the villainous nation was changed to North Korea (via small reshoots), though Red Dawn was never released in China.
The Silver Chalice (1954)
Most of this list has focused on movie studios burying films for one reason or another. But what happens when a project is buried by its own star? This is what occurred in the case of The Silver Chalice, a 1954 historical epic that marked the film debut of Paul Newman. In 1963, the film was scheduled to air for several days on a local Los Angeles TV network. Newman, who described The Silver Chalice as the "worst film" of the entire 1950s, paid $1,200 to publish funereal newspaper advertisements imploring people not to watch the film. The stunt backfired, and the broadcasts pulled in a raft of viewers eager to bear witness to the Butch Cassidy star's torrid misfire.
Join our commenting forum
Join thought-provoking conversations, follow other Independent readers and see their replies