Deepwater Horizon director Peter Berg: 'Friday Night Lights was the best time of my life'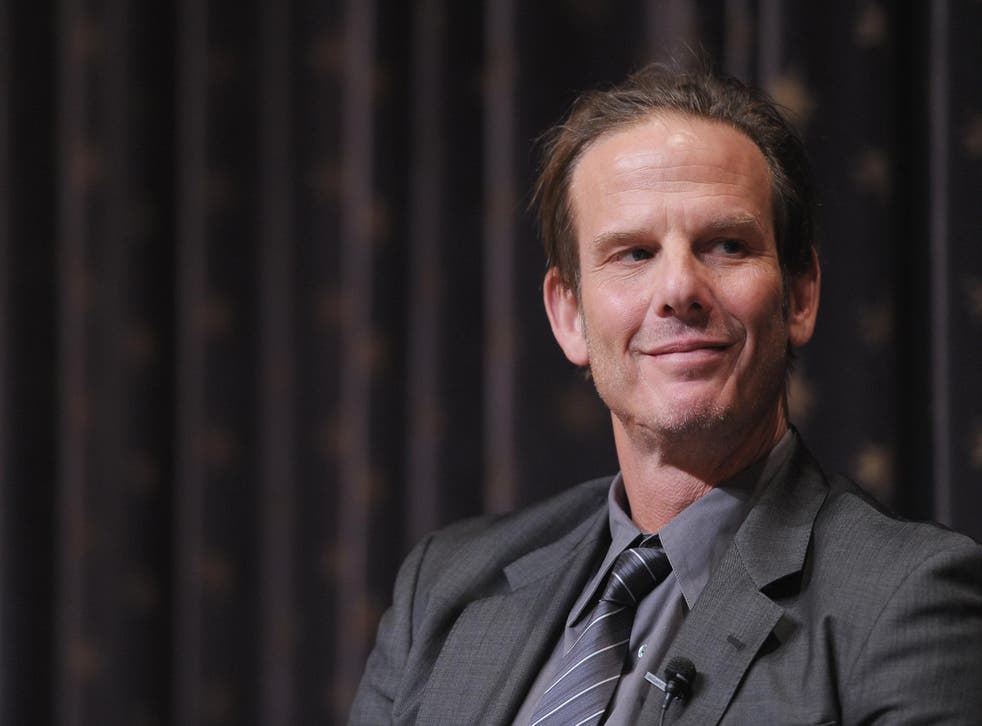 Peter Berg is best known for creating Friday Night Lights, a TV series that attracts new fans every day. But that series – about a high school American Football team in a fictional Texan town – is worlds away from the films that have followed: Battleship (2012) – a misfire version of the popular game – Lone Survivor (2013) and now the new film Deepwater Horizon, which tells the story of an oil-rig explosion – the worst in US history – that occurred in 2010.
With a cast including Mark Wahlberg, Kurt Russell, Dylan O'Brien and Gina Rodriguez, Berg's film is an assault on the nerves – and emotions. The Independent sat down with the director to discuss his approach to disaster filmmaking and whether we can expect to see Connie Britton and Kyle Chandler reunited in an FNL reunion.
Deepwater Horizon Clip - Discovery
How immersive did you want Deepwater Horizon to be?
I definitely wanted to make a film that felt real. I wanted the audience to be more of a participant than a spectator. What happened to those men and women leading up to the complete destruction of the rig was so intense that it felt like we needed to take you into it. That was our goal; to make you another member on the rig.
It helps that your filmmaking style almost makes the viewer feel like a fly on the wall. Is that something you knew you wanted to bring to the film right away?
It was, yeah. I was a journalist in college and I took a fly-on-the-wall course where they would assign you an environment. The first one I ever did was a bus stop: we had to observe human behaviour for two weeks at a bus station. At first, you go, "wow, how much behaviour is there at a bus stop?" If you're patient, you realise that there's lots of behaviour, unwritten rules of conduct and that got me excited about the style of filmmaking that felt more like you're an observer. I look now for projects I feel I can connect with instantly. I felt that with Deepwater Horizon, when I watched the 60-minute piece on [survivor] Mike Williams; I felt like I was in it the way through was telling the story. I thought if he could make me feel that way, I might be able to have some success taking an audience and putting them in that.
There's quite a lot of clunky jargon to get around. What key decisions did you make to ensure the audience weren't left scratching their heads?
If I had sat you down in that movie and had a character say "I'm going to explain to you how we drill for oil", you would fall asleep so quickly. It's just so confusing. I had five different really experienced oil experts sit me down and go, "Here's how we do it; we find the oil, we drill with 14k three compressor units per gig every 13 steps" and you sit there and your head explodes. Finally, I said, "Can somebody explain this to me like I'm a 10-year-old kid?" and then they use a Coke can. I'm like, "That's what we're going to do in the movie."
How did you get that Coke can to explode on cue?
Oh, I can't tell you that. That's a movie secret.
What was the environment like working on the offshore oil rig set specifically created for the film?
We had a huge set and were able to light it on fire and blow oil all over it. That was great. It adds a tremendous amount of intensity and helps you get into the mindset of what it felt to be on something hat big. The danger and risk are you can get so seduced by the size of the rig – "Wow, look at this incredible thing and these giant fireballs." It's all great but you forget that if you don't care about the people the camera is looking at, it doesn't matter. For me, as much as I loved having it, I would have to remind myself not to let it seduce me into thinking that you don't have to really care about the men and the women that were on that rig. That was the challenge,
Access unlimited streaming of movies and TV shows with Amazon Prime Video Sign up now for a 30-day free trial
Sign up
A lot of your Friday Night Lights cast members have shown up in your later projects. Do you always think back to them for potential roles in your new films?
I try to. Brad Leland [Buddy Garrity] was in Deepwater Horizon and I work with Taylor Kitsch a lot. I would love to work with all of them. Connie [Britton], Kyle Chandler and I have talked many times about working together again. Everybody's so busy now – it's hard. That was definitely the best time of my life and that was really I think the beginning of my career. I look at that as when I really found my voice. I'll love them forever.
Do you think we could ever see a new series of Friday Night Lights?
I don't know. Maybe some spin-off version of it – a moment, a flash. I don't know if you'll ever see that show reunited, though.
The series began life as a film. Do you think any of your other films would make good TV shows?
Pretty much everything. You could certainly make a TV show about life on an oil rig or about Navy Seals (Lone Survivor). Friday Night Lights was special because it was based on an incredible book by [journalist] Buzz Bissinger. When we made the movie, we couldn't get into so much of it – he talked about racism, religion, family values. The book is so epic in its scope that we had to pick a narrow focus for the movie and we regretted that. So I always knew that it really lent itself well to a TV show. If you're a fan of the show, you should read the book.
'Deepwater Horizon' is out now
Join our new commenting forum
Join thought-provoking conversations, follow other Independent readers and see their replies