Pride and Prejudice and Zombies: Sam Riley on why Jane Austen would have loved it
Sam Riley takes on the role of the moody hero in the latest remake of 'Pride and Prejudice', this time featuring the undead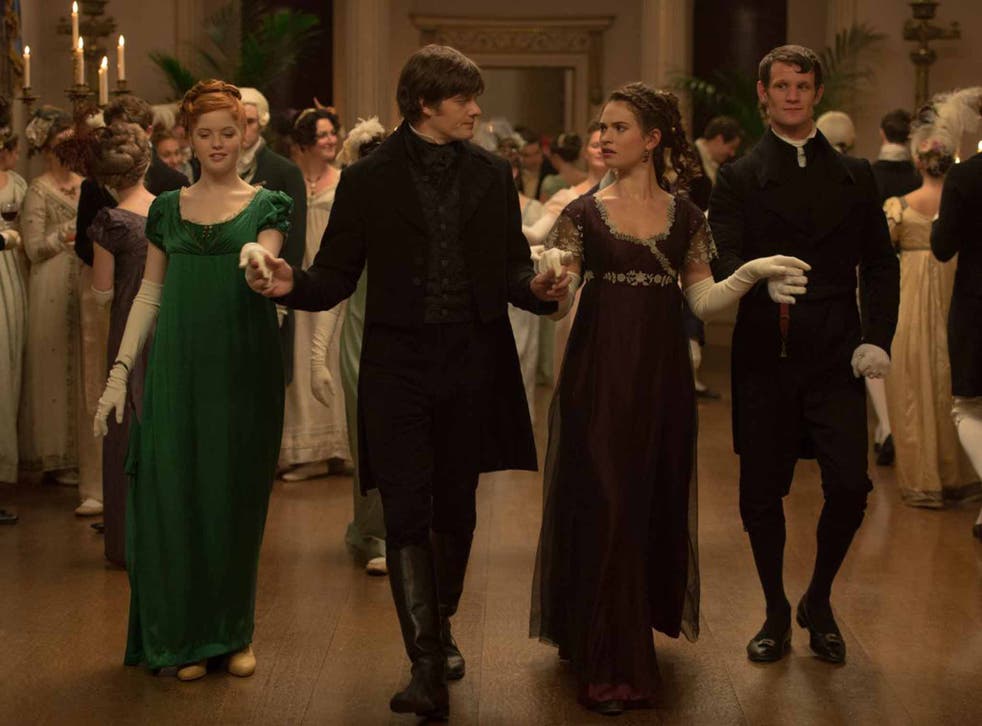 Shortly after his movie breakthrough playing Joy Division's tragic singer Ian Curtis in 2007's Control, Sam Riley was invited to breakfast at Warren Beatty's house. The young Leeds-born actor jumped at the chance to meet the Hollywood legend. "He told me you should produce your own movies," says Riley, who reports Beatty then explained the palatial house they were sitting in came courtesy of his 1967 hit Bonnie and Clyde. "Then he said, 'Is your wife an actress? Here's another tip – don't ever do a movie when you're in love with each other because no one wants to see that!'"
Riley, 36, has yet to produce a film or acquire a Hollywood mansion, but he has taken the advice about his wife, the German actress Alexandra Maria Lara. (The couple live with their young son in Berlin: "We could never afford to live in London.") After meeting her on Control, they were both cast in the Second World War drama Suite Française but didn't share any scenes. "We were in the same hotel, at least," he smirks. "They saved – two for one." Unlike Beatty, Riley isn't prone to romantic leads. He played the gangster Pinkie in the remake of Brighton Rock, Jack Kerouac's alter ego Sal Paradise in On The Road and Angelina Jolie's pet crow (no, really) in Maleficent.
Even now, taking on Jane Austen's dashing Mr Darcy, there's a twist. The film is Pride and Prejudice and Zombies, an adaptation of Seth Grahame-Smith's 2009 parody novel that marries Austen's classic with a tale of the undead. The story is relatively faithful to the original – albeit with the characters living day-to-day with the threat of zombie hordes. "If she'd been alive," Riley says of Austen, "this is the version she'd have liked the best."
He consulted his mother before making the film. "It's her favourite book," he says. And so he asked her which previous television or film version he should watch. "If I'm playing a character that other people have played, I wouldn't necessarily watch their versions. But I figured that for this it was important to know what people perceived him as." The answer? "Colin Firth is, for my mother, the only Darcy."
While Riley, with his dark flick of hair, has the character's brooding quality, Firth's appearance in the 1995 BBC mini-series remains, for many, the definitive Darcy. So what did his mother think about her son taking on the role? "She was nice when she saw me in my costume," says Riley, who calls his performance a tribute to Firth, with even a nod to his infamous shirt-off lake scene. "Obviously, Colin is always in the background, but I'm not trying to play it like him."
Pride and Prejudice and Zombies Exclusive Interview With Cast
Instead, Riley had other influences to draw from. "I wanted the voice to be somewhere between James Mason or Peter O'Toole, and the character somewhere between Sean Connery in Dr No and the guy from A Clockwork Orange. All of those – that was my thinking. I had this epiphany while reading it drunk," he says.
Blending horror, comedy, romance and period drama, it's a curious mix for a film, but that was what attracted Riley. "It seemed risky, like it could be a disaster or it could be a lot of fun," he says. If nothing else, the zombie element should bring in a new audience. "There are going to be a lot of boys having to watch Pride and Prejudice, without them really realising that we've tricked them into doing it – all for the fun of seeing Darcy decapitate someone."
Riley seems healthily detached from the earnestness of the film biz. He's pleased that fame didn't come until his late twenties. "I'd done all my falling out of nightclubs without being under the watchful eye – only under the CCTV cameras of Leeds city centre," he says.
We talk about his experience of Maleficent, the live-action Sleeping Beauty spin-off that grossed $758m in 2014. Apparently, it was Jolie who fought for him to be cast. "I didn't really see myself as Disney material," he says. "I read the script and I thought my part was the best male part in it. It wasn't Prince Charming, which, with my teeth, I didn't have much of a chance [of getting] anyway."
In his early years he considered an army career, but eventually he switched his attention to acting – only to fail an audition at the London Academy of Music and Dramatic Art and be told by Rada that he was too young and inexperienced. To rub the salt in, he played The Fall's Mark E Smith in Michael Winterbottom's 24 Hour Party People (2002), but was cut out of the finished film.
It didn't help that Riley's blossoming music career also imploded around the same time. The lead singer of rock band 10,000 Things, Riley got to play Reading and the V Festival, with his band billed as "Leeds' answer to Oasis" – until a music critic at the NME panned their album and the label dropped them. "It was sort of decided for me that it was over," he says. No musical ambitions now? "I don't think anyone would take it seriously."
After his Austen-Zombie hybrid, he'd like to do more comedy, but he knows he can't yet just click his fingers and summon up a Judd Apatow script. "In my position, where I stand in the food chain of actors, that's not really happening at the moment." Maybe he needs to produce his own comedy, like his old friend Warren Beatty.
'Pride and Prejudice and Zombies' opens on Thursday
Join our new commenting forum
Join thought-provoking conversations, follow other Independent readers and see their replies