Sally Hawkins interview: Actress on new film Paddington, and performing opposite a bear's head on a stick
Paddington Bear is a real charmer, but it's Hawkins' quirky earth-mother who gives the film its beating heart
Matt Mueller
Wednesday 19 November 2014 19:42 Comments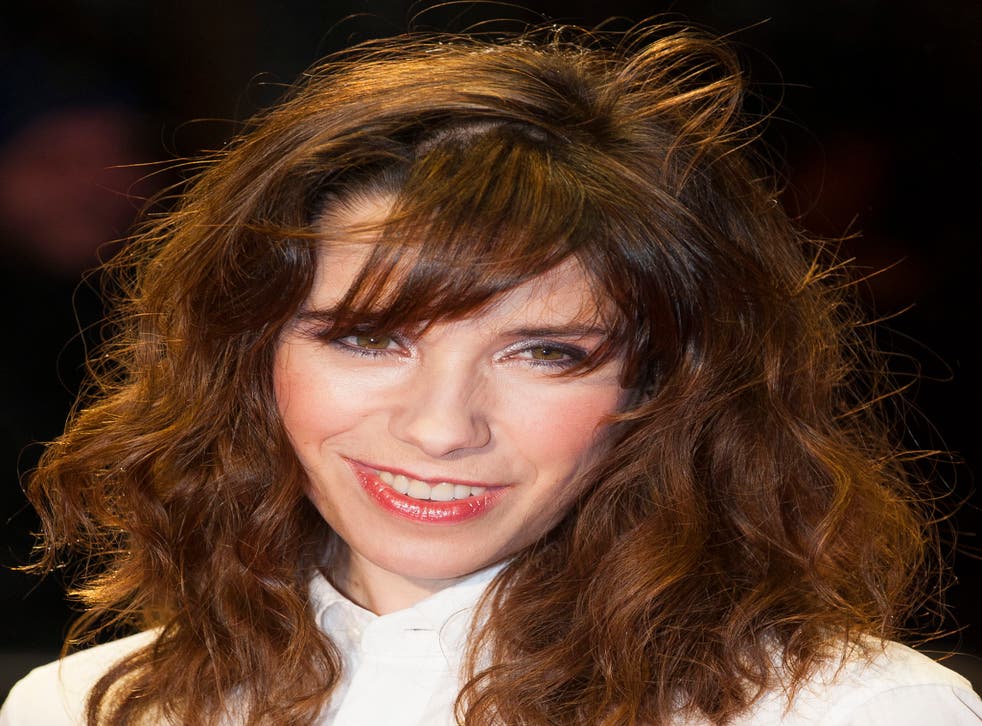 Something I know about Sally Hawkins is that she goes into interviews wracked by nerves.
And she definitely appears skittish when I enter the Soho Hotel library where we're meeting. As we settle into comfy sofas, Hawkins looks like she wishes her's would swallow her whole. "I'm not very good at these, sorry," she apologises with a frown. Her fragility is palpable but the actress quickly steadies herself, apologising again. "I get embarrassed," she explains of her initial panic. "I feel like I have a responsibility to the film and that I'm going to muck it up."
She laughs. Getting it off her chest, at least, proves a useful tonic, and Hawkins needn't be so hard on herself. Having met her before and seen her enthrall an audience during an on-stage conversation, Hawkins is a shy and private woman but also engaging and delightful, easily capable of holding her own in the interview trenches. We're here to discuss Paddington, which has been a four-year labour of love for the actress's close friend, writer-director Paul King. The pair go back several years, part of the same comedy crowd that includes Richard Ayoade. King, a contemporary of Ayoade's at Cambridge University, made his name directing The Mighty Boosh TV series before concocting an intriguing film debut with Bunny and the Bull; Hawkins trained at RADA but intended to follow "a comedy path of writing and performing your own stuff", hence her introduction to their circle.
"I love Paul dearly," says the actress, 38, who also featured in both of Ayoade's directorial outings, Submarine and The Double, "and I just felt incredibly flattered to be asked because I knew Paddington was such a huge film for him to get. Working with friends is always so much more rewarding because they're people you love."
Produced by Harry Potter emperor David Heyman, King's is the first big-screen adaptation of Michael Bonds' beloved series about a diminutive Peruvian bear in thrall to marmalade and manners. Having grown up with parents who write and illustrate childrens' books, the Hawkins household was heaving with classic childrens' literature, as well as puppets and other arty paraphernalia Colin and Jacqui Hawkins used to inspire their work. She doesn't recall if Bonds' books formed part of their literary collection – "I'm sure he was there" – but as a girl Sally adored surrounding herself on the floor of her parents' studio with her favourite authors: Maurice Sendak, Penelope Lively, Allan Ahlberg and Roald Dahl.
Is Mrs Brown a paean to her parents? The actress explains her inspiration came more from "mothers everywhere, including my own. There's no greater job in the world so hats off to all mums out there." Hawkins' performance is so imbued with the milk of human kindness, a corrective to the comedic anti-Paddington grousing of Hugh Bonneville's Mr Brown, that Mrs Brown is going to be granted immediate entry to the pantheon of loveliest screen mums ever.
Paddington Bear, a creation sprung from King's script, physical comedy specialists, the Oscar-winning effects team behind Gravity and Ben Whishaw's vocalisations, is a real charmer, but it's Hawkins' quirky earth-mother who gives the film its beating heart. King was surely inspired, too, by his good friend's own sartorial code when it came to dressing Mrs. Brown, with her brightly coloured jumpers, pea coats, berets and ankle boots. Hawkins even sports a pair of the latter today, with rolled-up white jeans and a white top with thin black stripes.
She praises King for insisting on a rehearsal period prior to Paddington's shoot, which included Colin Firth, the original voice of Paddington before he and King announced the actor's "conscious uncoupling" from the project after struggling to convince as a clumsy talking bear. On set, Hawkins' cues for Paddington were a bear's head on a stick, a 3'6" woman, a Spanish physical theatre actor tasked with movement and King reading out his lines.
"You hear of nightmare scenarios, but we never felt that," says Hawkins of performing beside an empty space where Paddington would eventually be. "As long as we knew where he would be sitting and tried not to touch him too much, because that's another hundred grand… My instinct was to keep hugging him but I couldn't because that would have caused a lot of headache." Despite its amicable nature, Firth's departure did cause headaches, and necessitated a frantic dash to finish the film in time for release. "So many people went into forming Paddington that him leaving didn't feel weird at all," she says. "I loved working with Colin. I think he's tremendous. But then Ben is just so perfect, it couldn't be anyone else."
For the actress, it's all part of the strange tapestry of her profession. Having previously called herself a classic ditherer, Hawkins doesn't put much faith in being the architect of her own career, and seems to have a fatalistic attitude towards its progression, as healthy as it's been in recent years when she's appeared in everything from Made In Dagenham to Godzilla. "It's all about luck, or most of it is anyways," she insists. "I really don't know how it happens."
Access unlimited streaming of movies and TV shows with Amazon Prime Video Sign up now for a 30-day free trial
Sign up
Having Mike Leigh and Woody Allen as true believers is a valuable spur. Both cast Hawkins in smaller roles – All Or Nothing and Vera Drake for Leigh, Cassandra's Dream for Allen – before handing her two career lottery tickets: the bubbly, good-natured primary-school teacher Poppy in Happy-Go-Lucky and Cate Blanchett's put-upon sister Ginger in Blue Jasmine. They each tapped into Hawkins' own unaffected nature and endearing goofiness, allowing her to create an indelible impression with both. She demurs, with typical modesty: "Working with people you know is just so much easier whoever you are. Everyone has their quirks, and I know Woody and Mike find it easier to work with people who understand how they work and think. It cuts a lot of time and awkwardness out."
Continuing that theme, since wrapping Paddington last November, Hawkins paired with Bonneville again for Henry VI Part 1, part of The Hollow Crown's second series, will be seen next spring in indie drama X+Y opposite Rafe Spall, her co-star in the acclaimed play Constellations, and is writing a film comedy with King. Earlier this year, she shot the pilot for a TV series created by Charlie Kaufman, playing the wife of a children's TV presenter (John Hawkes) whose new show ends up being a portal to the supernatural world. Although the FX Channel declined to take the How and Why series, Hawkins is just happy she had an opportunity to work with the surrealist maestro, saying, "I love the fact that there's this Charlie Kaufman movie that exists and nobody will ever see it."
It turns out, in fact, that we might, with Hawkins revealing Kaufman might turn How and Why into a feature film, the way David Lynch did with Mulholland Drive. Having spent her entire life in London, the actress is prepared to become an American transplant should the right offer come her way. "I don't feel tethered to one place," insists Hawkins, who grew up in Blackheath and lives in a flat in southwest London (although this avid gardnerer is looking to buy a place with a garden: "I want a piece of green").
As someone who finds fame and the limelight not always palatable, Hawkins still whisks around the city on public transport and at least finds it easy blending into the crowds. "Because I'm small, I can hide in a big coat, and I've got lots of hair which I use as a kind of a helmet," she smiles, rising from the sofa and preparing to venture out into the late afternoon dark. "I'm still thrown when I am recognised. But when it happens, I find it really lovely. At least people don't throw things or shout at me."
'Paddington' is released on 28 November
Register for free to continue reading
Registration is a free and easy way to support our truly independent journalism
By registering, you will also enjoy limited access to Premium articles, exclusive newsletters, commenting, and virtual events with our leading journalists
Already have an account? sign in
Join our new commenting forum
Join thought-provoking conversations, follow other Independent readers and see their replies