Spectre: Daniel Craig's fourth outing as James Bond is likely to delve into 007's past – this is a worrying prospect
One of the main reasons that the Bond has lasted for more than 50 years is precisely that he doesn't have a backstory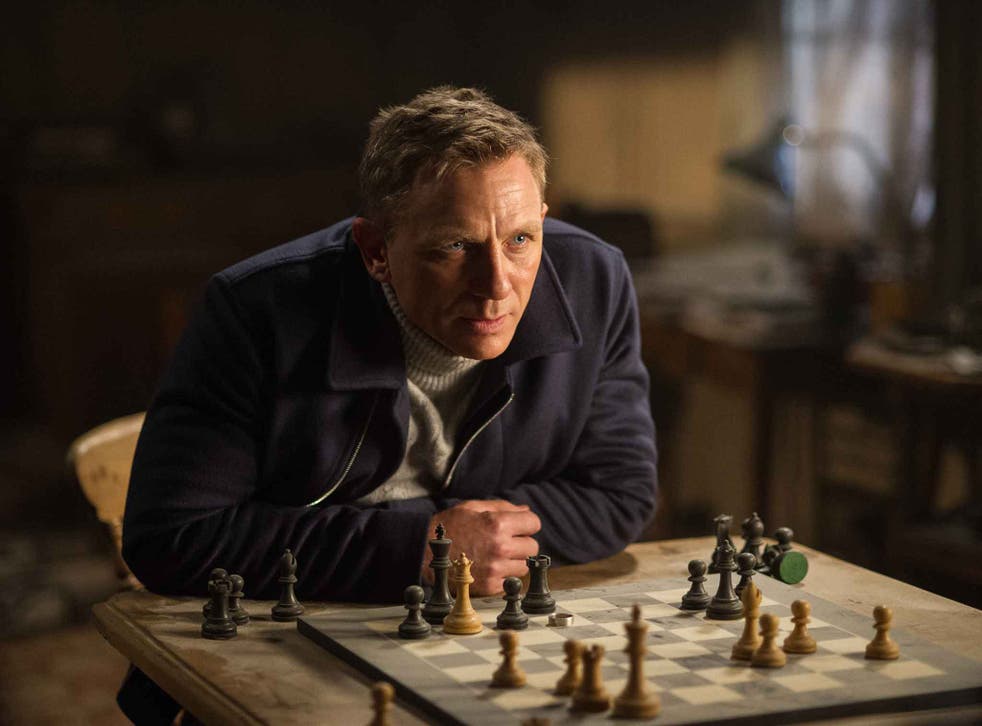 When Bond 24, Spectre, is released later this month, cinemagoers will discover whether Daniel Craig (in his fourth movie as 007) will finally be getting in touch with his inner Roger Moore… or whether this will be Bond back in Hamlet mode, agonising over the metaphysical meaninglessness of being an action man spy in the Edward Snowden era.
As ever, ahead of the release of a new Bond film, there has been wild speculation over which turn Bond will be taking. The talk among foreign distributors (who claim to have seen the film in advance) is that the franchise is going back to basics: no eyebrow arching and winking at Moneypenny, but no self-indulgent neurotic navel-gazing either. The trailer seems to back them up. "Is this really what you want, living in the shadows, hunting, being hunted, always alone?" Dr Madeleine Swann (Léa Seydoux) asks Craig's Bond. "I don't stop to think about it," he blithely dismisses her line of inquiry.
However, Spectre director Sam Mendes spoke recently to one British newspaper about the importance of eradicating the "self-reflective jokes, the jokes, the nods and winks", and in making Bond "real" and "emotional". This is a process that began (Mendes suggested) with director Martin Campbell on Casino Royale and that he has sought to continue in Skyfall and Spectre. There have even been rumours that, in Spectre, Bond "may finally find his family".
Spectre in pictures

Show all 16
One of the main reasons that the James Bond franchise has lasted for more than 50 years is precisely that Bond doesn't have a backstory. As a character, he arrived on screen fully formed. In Dr No, his personality was already as faultlessly tailored as the dinner jacket he wore at the gambling tables. This is not a man prey to introspection, or fretting about the past or wondering how he might change in the future. He isn't worried (like George Smiley) about being cuckolded by a colleague. He is promiscuous, but either has low sperm count or a faultless record with contraception: his girlfriends never seem to get pregnant. He doesn't have elderly relatives he has to take to the hospital, nappies to change or children he has to pick up at the school gates. Nobody gives him birthday cakes and he is never called up by old school friends. He doesn't age. The same observations found in Skyfall about him being too busy with his nocturnal activities to be in the shape required of "Double-O officers" were found in Dr No too.
"That's basically Bond. Everyone has a different version in their heads," director Sam Mendes recently observed of 007, pointing out that some people always grumble that the films are too funny, while others complain that they are not funny enough. His remarks hint at Bond's secret. The 007 agent is a character of such monumental superficiality that we can project on to him. He is defined by his gadgets, weapons, cars, clothes and lovers. To invoke his childhood, put him in the psychiatrist's chair or bring his family on to the screen would therefore surely be a huge mistake.
Craig has always approached playing Bond with all the drive and thoroughness of a Method actor trying to dig under the skin of a peculiarly troubled and complicated character. You can see why Craig follows this tack. The more details he absorbs, the richer he feels his performance will become. The actor has described Bond as a "misogynist" and someone with "serious f*****g problems". Asking what made Bond that way is to risk undermining his mystique. Craig's brilliance in the role lies in the way he is able to hint at an interior life that Bond watchers know isn't really there.
The screenwriters behind Bond have been performing a delicate balancing act for the past half century, trying to maintain what Richard Maibaum (who wrote more Bond movies than anyone else) called "the proper balance between the suspense, the sex and the fun".
The spy has had his emotional moments along the way. Long before Daniel Craig, George Lazenby's Bond had to cope with seeing his new bride, Countess Tracy Di Vicenzo (Diana Rigg), shot to death in front of him in On Her Majesty's Secret Service.
"It's alright. It's quite alright really, she is having a rest," the distraught secret agent, cradling her body in his arms, tells the policeman who turns up on the scene. "It's no hurry. We have all the time in the world." It's a suitably atrocious piece of acting from Lazenby, who doesn't look upset at all. Instead he looks rather embarrassed to be caught at such an intimate moment. This was not how anyone wanted to see Bond and the only surprise was that Lazenby didn't wink to let us know for certain that he was only putting on the grief.
Access unlimited streaming of movies and TV shows with Amazon Prime Video Sign up now for a 30-day free trial
Sign up
Helpfully, the scene came right at the end of the movie anyway, which meant that by the time the next Bond was made, Diamonds Are Forever, with Sean Connery back in the role, Countess Tracy was long since forgotten.
Timothy Dalton's Bond was also shown close to tears, much to the indignation of many Bond watchers. Dalton was a better actor than Lazenby and even more soulful than Craig in the role. His Bond seemed less comfortable with violence than any other – one reason, perhaps, that he only lasted for two movies.
Generally, the Bond series has managed to auto-correct. If it lurches too far in one direction, it will always move swiftly in another.
As Maibaum noted, Fleming's novels generally served up much the same basic ingredients: "a monstrous villain, torture scenes, card games, the femme lead involved with the opposition etc." The trick was to tailor the screenplays so the "love stuff," the suspense and the comic elements were all in the correct alignment. Delving too far into Bond's memories would be one certain way of unbalancing the money-making machine that Broccoli and Saltzman coaxed into existence more than half a century ago.
Bond himself always looked forward, not back. That is why Spectre seems such a tantalising and worrying prospect. Its very title invokes memories of the shadowy organisation Bond fought against in earlier films. In the trailer, we see his name scrawled on a memorial listing of those who died serving their country. Christoph Waltz's villain, the "author of all your pains", seems desperate to dig his claws into Bond's past and torment him that way. That raises the possibility of a more neurotic, conscience-stricken and traumatised Bond than we have ever seen before – a prospect most decidely not to be wished.
'Spectre' is released on 26 October
Join our new commenting forum
Join thought-provoking conversations, follow other Independent readers and see their replies