Han Solo movie: Why the shock firing of its directors shows Star Wars is afraid of its own future
Why have the 'A Star Wars Story' anthology films had such troubled productions so far?
Clarisse Loughrey
Wednesday 21 June 2017 14:37 Comments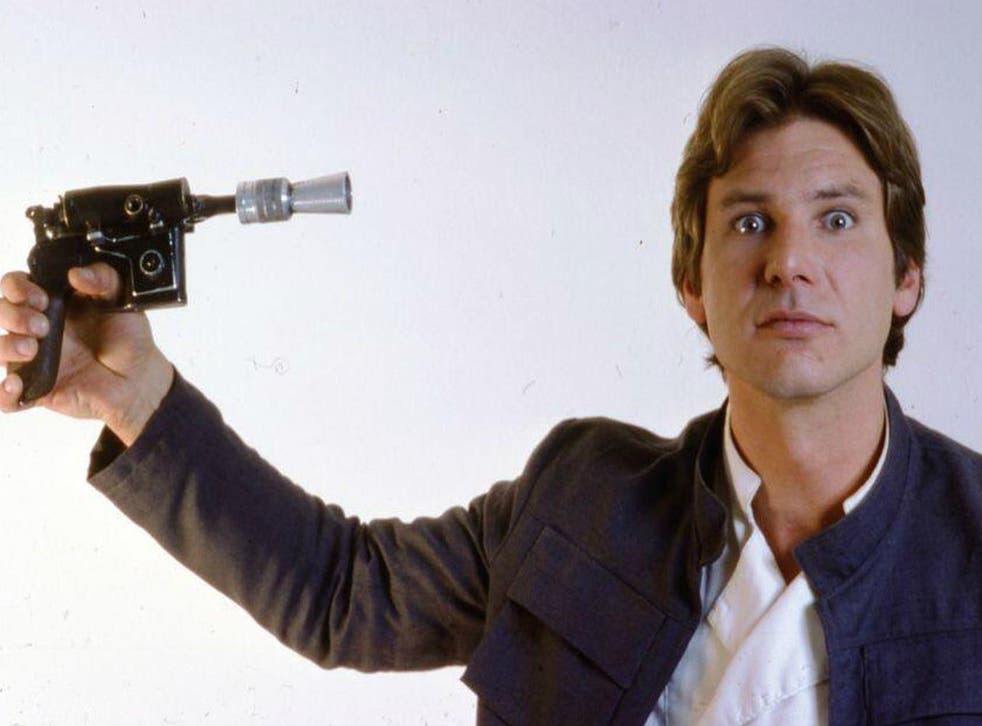 As is to be expected, there's an intense shroud of secrecy surrounding the reasons for directors Phil Lord and Chris Miller's departure from the Han Solo prequel, and that will probably continue until several decades down the line. There have been several varying reports on the matter, however: Variety claims the pair clashed with Lucasfilm head Kathleen Kennedy, while The Hollywood Reporter cites screenwriter Lawrence Kasdan as the source of the conflict.
That'll be the same Lawrence Kasdan behind The Empire Strikes Back, Return of the Jedi, and The Force Awakens. He collaborated with his son Jon Kasdan on the Han Solo film, and THR's more detailed claims on the issue state he was unhappy with how the directors engaged with so much improvisation on set. He also believed they were taking the character in an untruthful direction, since he's not, in his eyes, a "comedic personality". Apparently wisecracks don't count, then?
That friction reportedly started on day one and, though Lord and Miller tried to iron the tension out, things have seemingly not worked out. To what extent Kennedy shared Kasdan's concerns may not be evident, but it's almost inevitable that she would side with a Star Wars veteran over newcomers to the franchise. Now, granted, these are only insider reports and the truth could be far more complicated, but this isn't exactly outside of the pattern for Lucasfilm.
It's almost telling, in a way, to hear of how relatively smoothly the shoots for the main Skywalker saga have gone in comparison to the franchise's anthology films; especially when The Force Awakens proved itself a perfect tonal continuation of what's come before. The "A Star Wars Story" entries, however, are supposed to be different; what that actually means, in reality, seems to be something Disney and Lucasfilm are both deeply uncertain about.
Rogue One sold itself to audiences as a gritty war film; that's presumably why Lucasfilm hired Monsters and Godzilla director Gareth Edwards, whose signature lies in atmospheric, almost guerrilla-like direction. It's all about getting down into the trenches with these characters. You can see much of that translate to screen, and Rogue One is certainly different to The Force Awakens in that respect, but the question remains: why was the production so troubled?
The studio initially stepped in after not being satisfied with a first cut of the film, roping in the likes of screenwriter Tony Gilroy (the Bourne series) and his brother, editor John Gilroy (Suicide Squad), to tweak the story. The main focus seems to have been in offering greater focus on character, with both Cassian Andor (Diego Luna) and Bodhi Rook (Riz Ahmed) receiving fleshed out storylines. Darth Vader was also given more screen time, including that brutal final scene of him cutting through rebel soldiers.
That's a move that swerves worryingly towards the traditional, since the franchise has always leaned so heavily on the broad appeal of its characters, especially when it comes to Darth Vader's highly advertised return. Yet, on the hand, it's entirely arguable either way whether Disney's meddling helped or hindered the final cut.
Indeed, it's a lack of empathetic human characters that dragged Edwards's Godzilla down, and Vader's final sequence is so memorably brutal in its execution that it actually serves as one of Rogue One's standout scenes. Add to that the fact the complete redo of the film's ending seems to have largely been for the sake of condensing it – and that never seems like a bad thing.
The Last Jedi: Three films that influenced Star Wars director Rian Johnson
Whatever the case, however, this level of creative rejigging versus the relative smooth course of the Skywalker saga (minus the tragedy of Carrie Fisher's passing, of course) does seem to hint heavily at one thing: Disney and Lucasfilm are nervous. They're afraid of their very own concept.
Access unlimited streaming of movies and TV shows with Amazon Prime Video Sign up now for a 30-day free trial
Sign up
They want these films to feel like Star Wars to their core, while also trying to diversify product so we don't end up with the same film every year. The firing of Lord and Miller from the Han Solo film, in that sense, just feels like caution to the excess; despite the fact that, when they were first announced, fans breathed an immense sigh of relief.
A young Han Solo spin-off had "desperate cash-grab" written all over it, but Lord and Miller's jobs in Hollywood are basically to take desperate cash-grabs and make them great, all with the perfect dose of self-awareness. There's the 21 Jump Street movies, or The Lego Movie; to apply that same attitude to the Star Wars universe has the potential for brilliance, especially when it has a tendency to hold a little bit of a po-faced attitude towards its own existence, despite the fact it decided to name its race of fish aliens Mon Calamari.

The thing is, it's not so much that Disney and Lucasfilm should embrace new perspectives on the franchise, but that they don't even have much choice on the matter in the first place. If the focus is placed too squarely on controlling every minute detail, we're entirely destined to get the same film over and over again, and that will lose its appeal to audiences a few films down the line.
Lucasfilm need only look across to its neighbour Marvel to see the key to their own future; when Marvel over-controlled, we had Edgar Wright booted off Ant-Man and a film that, although critically praised, hasn't stood out as much of a memorable addition to the canon. Compare that to Marvel's own present: it put its faith in James Gunn twice and got Guardians of the Galaxy and its equally beloved sequel. Then we've got Taika Waititi's Thor: Ragnarok and Ryan Coogler's Black Panther, two films that are acquiring gargantuan levels of hype because they feel so distinct, and personal to their director, in their delivery.
Star Wars, of course, wants to be the unconquerable franchise. It wants to be near omnipotent in its cultural presence. It can trade on its own brand for now, but certainly not forever. How exactly can it build a future if it doesn't let go of the past, if it doesn't embrace what's different?
The untitled Han Solo film is due to open in UK cinemas on 25 May 2018
Register for free to continue reading
Registration is a free and easy way to support our truly independent journalism
By registering, you will also enjoy limited access to Premium articles, exclusive newsletters, commenting, and virtual events with our leading journalists
Already have an account? sign in
Join our new commenting forum
Join thought-provoking conversations, follow other Independent readers and see their replies