Star Wars 9 had 'to start over' after death of Carrie Fisher
It's been confirmed Fisher will make no appearance in Star Wars: Episode IX, either in footage used from The Last Jedi, or in a digital likeness
Clarisse Loughrey Comments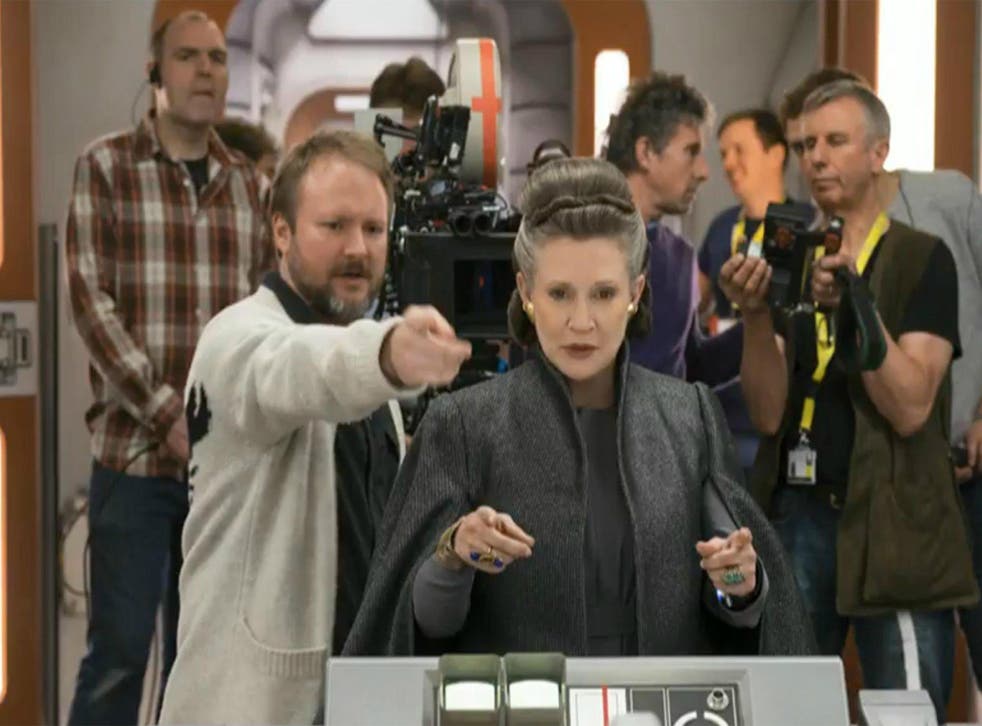 As much as the heartbreak lingers, Lucasfilm now faces the reality of what is a very complicated situation.
Carrie Fisher's death in late December of last year was a painful and unexpected shock for all, including those in the midst of producing the ongoing Star Wars franchise, with Fisher having already filmed her scenes as General Leia in this year's The Last Jedi, with Episode IX yet to launch into production.
Despite her brother Todd telling press Fisher would be a part of Episode IX, utilising material recorded for The Last Jedi, this turned out not to be case. Neither will The Last Jedi be altered in any form to tackle her death.
Furthermore, Disney CEO Bob Iger reassured fans that her likeness would not be digitally recreated, as happened with Peter Cushing in Rogue One, 22 years after his own death.
There's no easy solution here, with Kathleen Kennedy revealing to Entertainment Weekly that Fisher's death meant "we pretty much started over" on the Episode IX; she did confirm, however, that both the story team and filmmakers, including director Colin Trevorrow, have come up with a plan for Leia's future as a character.
Star Wars: The Last Jedi - Teaser Trailer
An obvious path would be to have Leia die offscreen, but it's a move that doesn't feel fitting to a character that has been so deeply beloved the world over, and to an actress who is talked about by those who knew her as if she were still alive.
More likely, then, we'll see characters talk of her without her being explicitly shown; it's clear Lucasfilm holds a deep respect for Fisher and her contributions, so it can expected the film will try to pay tribute to her as best it can.
Star Wars: Episode IX hits cinemas 24 May, 2019.
Register for free to continue reading
Registration is a free and easy way to support our truly independent journalism
By registering, you will also enjoy limited access to Premium articles, exclusive newsletters, commenting, and virtual events with our leading journalists
Already have an account? sign in
Join our new commenting forum
Join thought-provoking conversations, follow other Independent readers and see their replies