The Witch composer Mark Korven: 'I was pleasantly surprised the film did so well'
The composer talks us through scoring the year's scariest film  
Jacob Stolworthy
Friday 15 July 2016 16:37 Comments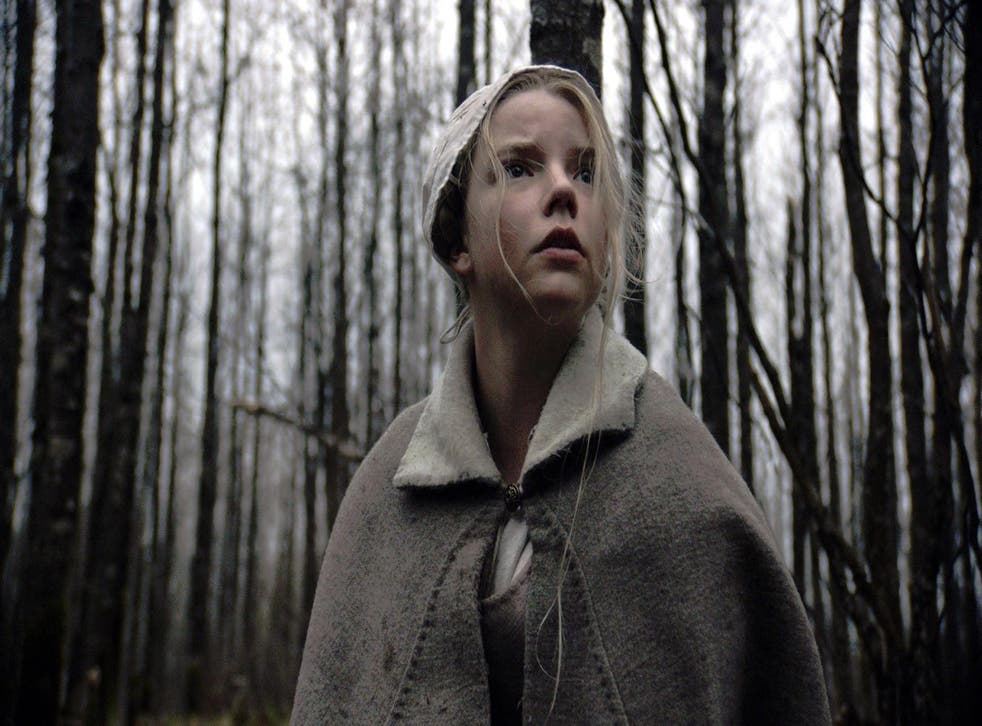 Upon its release earlier this year, breakout chiller The Witch terrified audiences worldwide.
Starring Anya-Taylor Joy, Kate Dickie and Ralph Ineson, the film focuses on a Puritan family who encounter forces of evil within the woods of their New England farm. One watch of Robert Eggers' horror and the viewer is presented with a tale of possession, satanic goats and a score that'll bring new meaning to the term "spine-tingling".
We were handed the opportunity to sit down with the film's Canadian composer Mark Korven who spoke us through how he collaborated with filmmaker Eggers to score the scariest film of 2016.
How did you go about creating a sound for The Witch?
Well, Robert [Eggers] and I started working together, he already had a very clear idea of what he wanted musically. So the tone was perfectly mapped out by the time I came onboard and my job was to find a way to move beyond what he had envisioned and try to expand on that.
Did Robert encourage collaboration?
He definitely wanted a collaborative experience; he's very much a hands-on director and not just with music– that's with absolutely every other element of production. When you See a Robert Eggers film, it really is a Robert Eggers film. I would say to him things like 'Why don't we add some choir?' and he might go away and come back to me and go 'Yeah, I think a choir might be a good idea'. On occasion, I would suggest we make it a little bit darker here or a little bit lighter here, maybe add a touch of melody here, which he usually didn't like.
Was there anything you pushed for that he didn't end up using?
I'd say what I tended to push for was a little bit more melody within the score – just to provide a bit more emotion – but at the same time, I didn't push it too strongly because Robert had such a strong vision of the film and I didn't want to mess with that too much. I wanted to take much more of a supportive role because I was really trying to look into his head and see what he was envisioning. I really considered that my job. I never pushed for anything too hard for that reason.
Were there any particular scenes where you thought the use of silence would be more atmospheric over music?
I'm trying to think. In the beginning, Robert didn't want any music. So I think he was sort of pushed into the idea of adding a music score. I know he has no regrets about that at all. He's a fan of minimalism in music as well as I, and he's a fan of a very sparse score so there was never any problems with that. I felt we should maybe add a little bit more music when Black Phillip appears at the end, but Robert wasn't sure about that. In the end, we decided to play without and it works okay. That was the only bone of contention.
What were your feelings when you saw the finished product for the first time?
It's interesting you ask that because when I wrote the score, I didn't really understand what the role of the music was in this film. But when I saw the screening of the film – this was a few weeks after it was completed – I went into the theatre and I got it: the score is really taking on the role of the witch or of satan. We don't see them very much in the film so the music was the presence of evil which was always lurking throughout. I thought that was pretty cool.
There's a scene when the film's characters kneel in front of the woods as a high-pitched spine-tingling string instrument sounds. Do you recall that moment?
Access unlimited streaming of movies and TV shows with Amazon Prime Video Sign up now for a 30-day free trial
Sign up
Oh yeah, that's a nice cue. On the score, we used mostly nyckelharpa and that's actually how I got the job. I was up against a whole bunch of other composers but as soon as Robert heard me play this medieval Swedish instrument – which dates back to about the 1400s – he reacted to it immediately. It's very clunky, like a cross between your Grandpa's fiddle and a typewriter, and has a really primitive sound. It became the heart of the whole thing. I played that and a very old cello – neither instrument I play very well but Robert liked that; he enjoyed the human element shall we say [laughs].
Do you recall watching the film for the first time with an audience?
Yeah, it was really interesting. It's always great to hear or to attend a screening of one of the films you've worked on with an audience because they laugh and gasp in the wrong places – places that are really unexpected for you. It's always a cool thing. There's a great moment in the film – the infamous Crow scene – that [caused] a huge gasp from the audience. I had actually scored music to that and Robert took out the music – I think he did it just so he could hear people gasping.
Was The Witch's success something you anticipated?
No, it wasn't actually, I was surprised it did well at all. I thought it had a really great script but wondered if people would be able to follow the dialect [the film is spoken in Jacobean English]. I thought that would be a very hard sell. Also, it's very dark and isn't a traditional modern horror film in any way. So I was pleasantly surprised to see people picking up on it.
Your score was commonly cited as a highlight, which must have been a nice feeling.
That was nice. I was actually really surprised by the reaction because I thought people might not really like the score. Robert wanted non-stop tension all the way through so the score never let up; it was full on tension levels right through the whole film. I worried that people might find it a little bit tedious after a while, but I was wrong – people seemed to enjoy the score so that's terrific.
What are your personal favourite scores?
I'm a big fan of The Thin Blue Line score by Philip Glass - I think all of his scores are wonderful just because it's the kind of music that doesn't really steer you in any direction but it moves the film on so beautifully.
What would you say music adds to film?
I would say that in very general terms sound is the external world and music is the internal world. If if you want the audience inside the character's head? If you do, push the music. But if you want the audience to focus on the exterior world, you push the sound.
You scored cult film Cube. What are your memories working on that film?
That was a really cool film to work on. That came out of the Candian Film Centre in Toronto – it was basically a really low-budget student film. People did it for next to nothing including myself. [Director] Vincenzo Natali was kind of like Robert – young and enthusiastic and was working on stuff that was very unusual and individual. So when Cube came in – even though it initially hardly made any money at all – I just jumped at it, because just like The Witch, I wanted to be a part of it as a piece of art.
What's up next for you, Mark?
Well, Robert and I are likely working on another film next year which I'm really excited about. It's a remake of Nosferatu. I'm excited to see where he's going to take it.
The Witch is available on digital download now, and is coming to Blu-ray™ and DVD on 18th July 2016, from Universal Pictures Home Entertainment.
Register for free to continue reading
Registration is a free and easy way to support our truly independent journalism
By registering, you will also enjoy limited access to Premium articles, exclusive newsletters, commenting, and virtual events with our leading journalists
Already have an account? sign in
Join our new commenting forum
Join thought-provoking conversations, follow other Independent readers and see their replies