This charming man: Jack Lowden on playing Morrissey in 'England is Mine'
The Scottish actor explains why it was no great leap to go from a fighter pilot in Christopher Nolan's Dunkirk to playing the frontman of The Smiths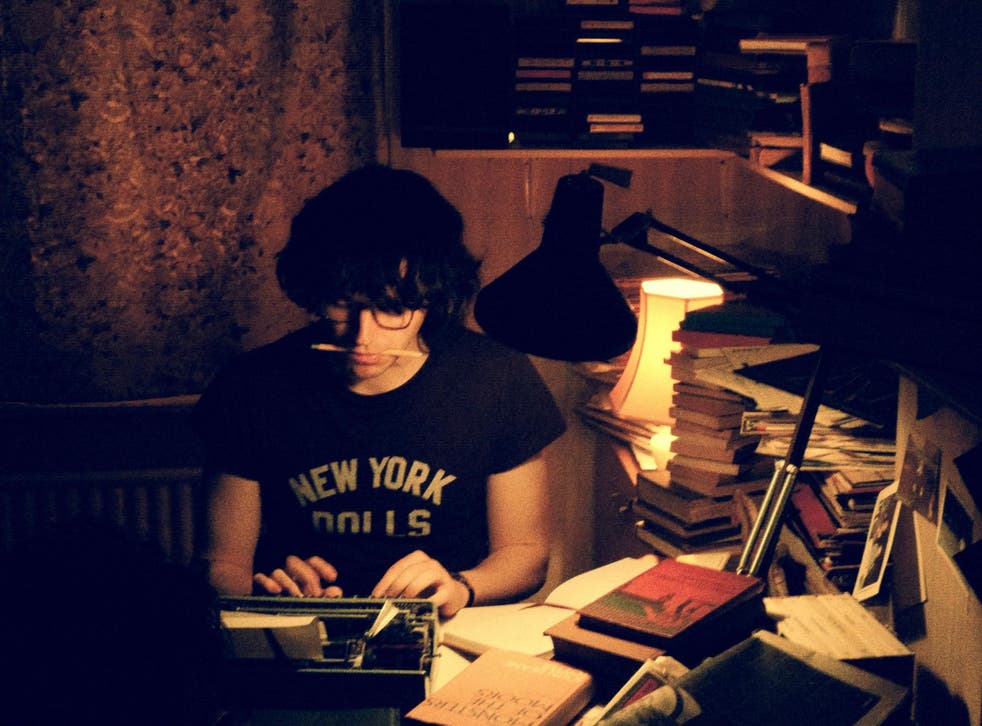 Jack Lowden is a charming man. The 27-year-old Scottish actor is sitting in a London hotel room; Dunkirk has just opened like The Dam Busters, overachieving at the box office and boasting remarkable critical acclaim. And while the Christopher Nolan film is the source of much satisfaction, there is also a sense of anticipation here, as the most high-profile role of his nascent career is about to hit our screens: Lowden is playing the iconic frontman of The Smiths, Morrissey, in England is Mine.
Except he's not really playing the icon, as such. Mark Gill's England is Mine, like Sam Taylor-Johnson's Nowhere Boy and Anton Corbijn's Control, chooses to portray the artist as a young man, before he was famous. Also uniting this trio of films concerning the early lives of Steven Morrissey, John Lennon and Ian Curtis is a feeling of moroseness. All are from a seemingly harsh North of England, struggling to get out of the mundane, everyday existence of manual labour.
And as such, they couldn't be further from the smiling, open and decidedly upbeat actor seated before me.
Lowden talks excitedly about the success of Dunkirk: "Shooting it, you knew it was going to be something special… Nolan is just brilliant; it was amazing to watch him in operation."
There was only two weeks between the end of the England is Mine shoot and the start of principal photography on Dunkirk – a fortnight that Lowden mostly spent washing the black dye out of his hair and eyelashes. I'm surprised he didn't have to put in more effort given that one character is a frustrated, gloomy teenager and the other is a fighter pilot taking on the might of the Luftwaffe.
But Lowden preferred to think about the similarities between the two characters rather than the differences: "It wasn't too different in many ways because so much of Dunkirk I was on my own, in a cockpit, and so much of England is Mine, I was on my own."
Opening civilities over with, it's time to cut to the chase. Was he worried about playing a singer whose reputation was tarnished for many by his thoughts on immigration, leading to a long-running legal battle with NME magazine with Morrissey alleging they portrayed him as a racist? It was a battle that ended with NME apologising to the singer, by which time, many long-time fans of The Smiths, myself included, found themselves saying: "I like the music, but I'm not so sure about the man…"
Lowden plays his best poker face. "Well look, I didn't really grow up with him… I was told very purposely to try to not look past the moment when he met Johnny Marr, because that is when the film finished. Mark was very keen on me not reading his autobiography."
He continues: "I've done a few things now that are about real people or real events, and I can see how on the outside it's quite easy to look at it and think it must have been really hard to forget you were playing Morrissey or the fact that you were on a film about Dunkirk, but I can't stress enough that when you're shooting, it's more about Mark, the script Mark wrote, and what Mark had in mind. Wondering what Morrissey fans think doesn't come to you until this point in the process, when the film is about to come out."
Access unlimited streaming of movies and TV shows with Amazon Prime Video Sign up now for a 30-day free trial
Sign up
So, given that Morrissey was not in Lowden's sphere of influence growing up in the Scottish Borders, who was? He replies that he was obsessed with Frank Sinatra and the rat pack, spending his days watching MGM musicals, with his first musical obsession being Just Enough Education to Perform by the Stereophonics. He even learnt how to play the songs from the album on piano. Other favourites included Chopin and Jamie Cullum, "because at the time he was making piano cool again".
There is a nostalgic romanticism about him, from the songs he likes to the way he veers off into describing the past with a wistful Scottish lilt: "Everything always looked better in black and white," he states. "Everything always looked as if it were the first time; there's always more people in a black and white photograph. It just makes it seem that there were more people at a gig, more people at a football match, than with colour photography. Everything looks more exciting."
His conversation is warm and gentle; he doesn't provoke. But I'm not sure how any of this leads Lowden to playing Morrissey. Was it just a job to him? A natural career progression – or was there something in the script that made him think, I can play that man, I am that man?
"I obviously knew about the perception of Morrissey being a miserable bloke and so when I read the script, [I was surprised to find] it quite funny, that specific northern humour," he says. "I think it's a brilliant portrait of a man who sees things that he wants to improve about himself that he doesn't like – he's a trier. I fucking love triers."
And Lowden is a first rate trier. His dad worked in the mines in Scotland for 40 years, while his mum had a host of different jobs from being an animal handler at Edinburgh zoo to being a private investigator in Hong Kong. Never a great student, he got most enjoyment at school out of being in the annual summer show, mostly musicals such as Guys and Dolls. Incidentally, his interest in the arts rubbed off on his younger brother Calum, who now dances for the Royal Swedish Ballet.
Lowden moved on from school plays to become part of what he calls a "big amateur acting scene in the Borders". He loved being on stage and knew that was where his ambitions lay. So rather than apply for university, he put all his efforts into becoming an actor.
"I did want to do it, but also I said this is what I can do, so why not have a pop at that. When I was on stage, I was like this is alright, this is good." He trained at the Royal Scottish Academy of Music and Drama in Glasgow, which swiftly turned into a successful stage career.
He laments the fact that he hasn't appeared in a play for three years. In 2014 he starred in the West End in a production of Ibsen's Ghosts directed by Richard Eyre – winning an Olivier award for his efforts – before playing opposite Kristin Scott Thomas at the Old Vic, in Sophocles' Electra directed by Ian Rickson. But he may struggle to carve out space for stints on stage these days, given his soaring profile.
For Lowden has also just finished shooting Stephen Merchant's Fighting With My Family, the true story of the Bevis family of professional wrestlers from Norwich. He and Lady Macbeth star Florence Pugh play siblings. It's a role that has clearly brought him immense job satisfaction – not to mention a rather different set of skills to try to perfect.
The world of wrestling might be miles away from the miserable mooning of Moz, but then the cheerfully enthusiastic Lowden is more than happy to roll with whatever punches his career throws at him: "learning how to put someone in an arm lock without breaking their arm... it's quite handy isn't it?"
'England is Mine' is out Friday August 4
Register for free to continue reading
Registration is a free and easy way to support our truly independent journalism
By registering, you will also enjoy limited access to Premium articles, exclusive newsletters, commenting, and virtual events with our leading journalists
Already have an account? sign in
Register for free to continue reading
Registration is a free and easy way to support our truly independent journalism
By registering, you will also enjoy limited access to Premium articles, exclusive newsletters, commenting, and virtual events with our leading journalists
Already have an account? sign in
Join our new commenting forum
Join thought-provoking conversations, follow other Independent readers and see their replies