Will Ferrell on new film The House, playing Sherlock Holmes and Saturday Night Live
The actor stars with former 'SNL' mate Amy Poehler in 'The House' as a husband and wife who open an underground casino in their neighbour's home to pay for their daughter's college fees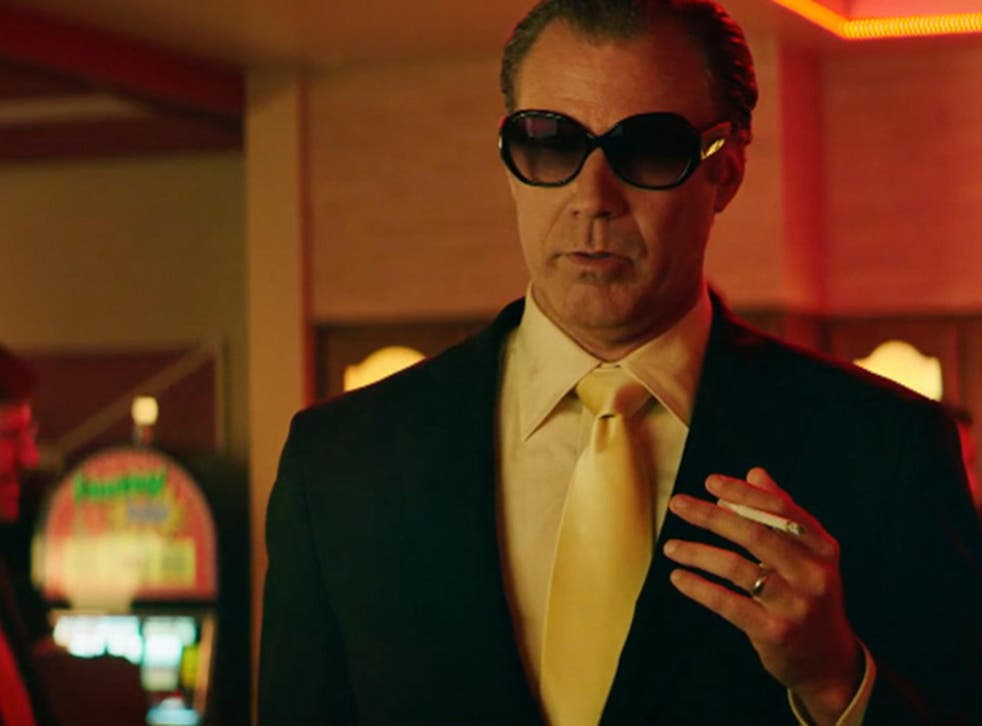 For all his colourful performances, Will Ferrell is polite and softly spoken in person; the kind of man who wears a smart blazer, tie and pocket handkerchief for our interview on a typically scorching Los Angeles afternoon.
His attire best reflects the man he has become today, turning his gift for comedy and vision for what makes Americans laugh into a massive business empire, its tentacles reaching across the big screen, TV and web.
Responsible for Zoolander's megalomaniac fashion designer Mugatu, Anchorman's droll newscaster Ron Burgundy and a celebrated George W Bush impersonation, among his many memorable personas, today Ferrell has as many behind-the-scenes producer credits as he does starring roles.
Establishing himself in the mid-1990s as one of the best-loved members of TV's long-running sketch show Saturday Night Live, he quickly formed a relationship with the show's head writer Adam McKay, going on to co-write Talledega Nights, Step Brothers, Anchorman and its sequel. With McKay in the director's seat and Ferrell in the spotlight, it proved an easy collaboration, the pair founding Gary Sanchez Productions in 2006, spawning comedy website Funny or Die a year later, along the way co-producing hit movies Tammy, The Boss and Hansel & Gretel: Witch Hunters.
Stepping in and out of each other's way, McKay would go on to direct 2015 Oscar-winning financial crisis dramedy The Big Short, while Ferrell continues to write and act.
Today we meet to talk about his long overdue screen pairing with former SNL mate Amy Poehler in The House. Coupled as a suburban husband and wife, strapped for cash to pay their daughter's college tuition, they decide to open an underground casino in their neighbour's home.
"College is getting so expensive. It's not such a stretch really?" deadpans the actor, professing to uncertainty over the status of the college fund his wife, Swedish actress Viveca Paulin, 48, set up for their own three boys, Magnus, 13, Mattias, 11, and Axel, seven.
"I hope it's enough by the time they're ready. It's crazy," says Ferrell who majored in sports information at USC – the privately-funded University of Southern California derisively known as "The University for Spoiled Children".
Working as a bank teller while at high school, he fell far from that moniker. "I did work-study to pay my tuition, working in the Humanities audio-visual department, checking out cassette tapes to people.
Access unlimited streaming of movies and TV shows with Amazon Prime Video Sign up now for a 30-day free trial
Sign up
"When I left, I had a lot of student debt. I was writing cheques for $50 a month which barely paid off the interest, but when I got SNL, I was able to write the final cheque and pay off the rest of my debt," recalls Ferrell whose enduring love of sports is stamped all over his long pedigree, be it taking the piss out of basketball underdogs in Semi-Pro, Olympic figure skating in Blades of Glory or as soccer coach in Kicking & Screaming.
Competing in numerous charity marathons, last year he was announced as a part-owner of Los Angeles FC, a franchise set to make its Major League Soccer debut in 2018 (Ferrell is one of several celebrity owners alongside Magic Johnson and Olympic and World Cup-winning women's soccer legend Mia Hamm).
The son of a schoolteacher mother and musician father, his parents' divorce when he was eight years old speaks largely to his own decision to put the business in show business; his father was frequently absent from home while he toured the world with The Righteous Brothers.
Working steadily, perhaps his most beloved film is 2003's Elf, in which he played a man raised in the North Pole who lands in New York in search of his true identity.
It's with great credit to his good taste that he rejected a $28m offer four years ago to reprise his role.
Next year sees him star as Sherlock Homes with long-time collaborator John C Reilly in Ethan Cohen's Holmes and Watson alongside an elite British cast including Rebecca Hall, Ralph Fiennes and Hugh Laurie.
Nodding to his thespian co-stars, he smiles, "We've got this incredible cast – and then there's us! Stuck in the middle."
Asked if his performance owes anything to Benedict Cumberbatch or Robert Downey Jr, he pauses: "No, I haven't seen their versions. We were stealing more from Jeremy Brett, the old BBC Sherlock. We had an amazing experience shooting in London and all over the place. We're just editing the movie now, can't wait to see it."
Off-set, Ferrell is known for his low-key manner, often surprising those who haven't worked with him before.
"That's true. But I don't think I'm the guy who after, 'Cut!', literally sits in the corner," he says, imitating a comatose person, staring into space without moving for an uncomfortably long moment.
"We all engage in doing off-camera bits while just conserving energy for a long shooting day."
Poehler, a frequent collaborator with Ferrell during their SNL reign, was unsurprised. "Will is not the kind of guy who is constantly looking for attention or validation throughout the day like some other people. He is a natural captain and when you are a leader you don't always have to tell everybody you are," says his co-star in The House, having previously shared just a few minutes of big-screen time in Blades of Glory ten years earlier.
If first-time director Andrew Jay Cohen was nervous about issuing orders to his illustrious cast on The House, then Ferrell put him at ease. "Will is very reserved and gentle. He has such an approachability and sweetness; he's not at all like the characters he plays – but when the camera is rolling, he's almost possessed."
A former member of comedy troupe The Groundlings, it's to Ferrell's solid reputation that he was able to pick up the phone to Jeremy Renner and get him on board as a gangster in The House.
"You call a bunch of people and you have a long list and 90 per cent of them say no and then someone says: 'What about Jeremy Renner? He'll never do it!' And then he decides he's gonna do it and you're like: 'Wow, that's great!'" says a modest Ferrell who frequently refuses to take credit on his friends' films, slipping without fanfare into Starsksy and Hutch as Big Earl, the legendary crasher Chazz Reinhold in Wedding Crashers or as a sleazy mattress salesman in The Internship.
Carving out his name as a comedy icon, 11 years ago he made his entry into the semi-serious world, co-starring with Emma Thompson and Dustin Hoffman in Marc Forster's fantasy dramedy Stranger Than Fiction. "It's one of my favourite things that I've ever gotten to do," he recalls today. "I've done a couple of other things in that same vein but it's easier said than done because no matter how high you are on the food chain, there's still obstacles and you're still put in categories and boxes, so it's sometimes hard to be considered for those types of projects."
Turning 50 on July 16, Ferrell adds, somewhat wistfully, "But I'm always open for that stuff."
Looking back on his comedy roots, he discovered his funny bone early. "For me the quickest way to make friends was either through sports or trying to be funny, so I think on the playground I figured out how to run into a door – and kick the bottom of the door and throw your head back as if you've smacked into the door. I did it one day in class and people were laughing, and I was like 'That will be a go-to. OK'. But at the same time I was a nerdy good student. I wasn't dancing on top of the table."
'The House' is on general release from 30 June
Join our new commenting forum
Join thought-provoking conversations, follow other Independent readers and see their replies