Best film highlights of 2015: From Star Wars 7 to James Bond
Your guide to this year's must-see cinema releases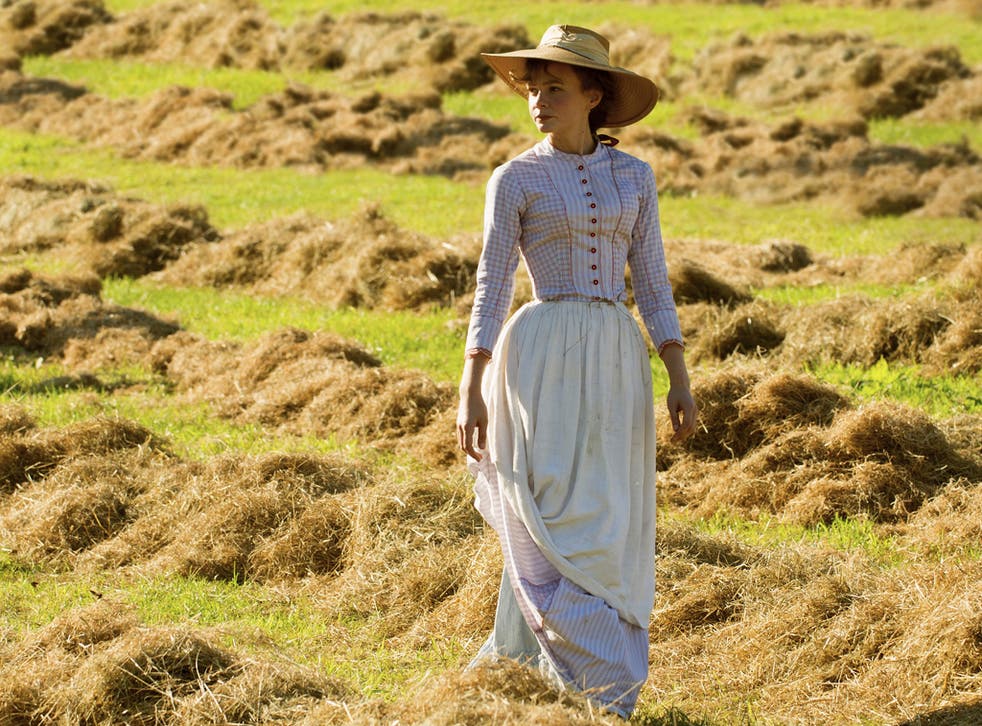 Suite Francaise
It will be intriguing to see how Saul Dibb's long-awaited adaptation of Irène Némirovsky's novel deals with a problem that has often confounded British film-makers: how to portray French characters played by English-speaking actors in Nazi-occupied, wartime Paris without slipping into 'Allo 'Allo!-style caricature. Michelle Williams and Kristin Scott Thomas lead Dibb's promising cast.
Released 13 March
Far from the Madding Crowd
The Danish Dogme alumnus Thomas Vinterberg turns his hand to Thomas Hardy and British costume drama. Memories of the John Schlesinger version, with Alan Bates and Julie Christie, will be hard to exorcise. Carey Mulligan and the mercurial Flemish actor Matthias Schoenaerts star as Bathsheba Everdene and Gabriel Oak.
1 May
Suffragette
Meryl Streep is bound to make a formidable Emmeline Pankhurst in Sarah Gavron's new film about the British women's suffragette movement of the early 20th century. Streep is again working from a screenplay by Abi Morgan, who also wrote The Iron Lady.
11 September
Spectre
Bond is back – again, for the 24th time. So, apparently, is arch villain Blofeld. Director Sam Mendes did a sterling job with Skyfall, breaking box-office records in the process, but the last movie ended on a very downbeat note, with poor old Judi Dench signing out of the series. The challenge now is to reinvigorate a franchise that is already well into its 50s. At least he has a very big budget (reportedly more than $300m) at his disposal, as well as an intriguing supporting cast that includes the gamine French actress Léa Seydoux.
23 October
The Lady in the Van
Maggie Smith and Alan Bennett? Surely this trusted old combination is bound to work. Dame Maggie plays the homeless woman who lived on Bennett's driveway for 15 years. The film is directed by Nicholas Hytner, who also made the film versions of Bennett's The Madness of King George and The History Boys.
13 November
Star Wars: The Force Awakens
Given the fuss over the first teaser trailer for the new Star Wars (already watched by 70 million people and rising) episode, the film itself, directed by JJ Abrams, will surely break the series's own box-office records. It may turn out to be the most enormous anti-climax but there are so many die-hard Star Wars fans that any dissent is bound to be suppressed. The cast is reassuringly full of OAP types, among them Max von Sydow, 85, and original cast members, Harrison Ford, 72, Mark Hamill, 63, and Carrie Fisher, 58.
18 December
Oliver Stone's untitled Edward Snowden film
Oliver Stone's Snowden biopic is at least well cast. Joseph Gordon-Levitt stars at the NSA whistleblower. The Julian Assange film The Fifth Estate felt dated and a bit of a letdown but Stone's movie (based on Luke Harding's book The Snowden Files) is bound to have a bit more oomph.
UK release TBA
Eisenstein in Guanajuato
Peter Greenaway's latest is based on the experiences of the great Russian director Sergei Eisenstein in Mexico in the early 1930s when he was preparing the movie ¡Que viva México!. The Russian film-maker falls in love and loses his virginity. Elmer Bäck stars. With Greenaway at the helm, this won't be a conventional biopic.
UK release TBA
Register for free to continue reading
Registration is a free and easy way to support our truly independent journalism
By registering, you will also enjoy limited access to Premium articles, exclusive newsletters, commenting, and virtual events with our leading journalists
Already have an account? sign in
Register for free to continue reading
Registration is a free and easy way to support our truly independent journalism
By registering, you will also enjoy limited access to Premium articles, exclusive newsletters, commenting, and virtual events with our leading journalists
Already have an account? sign in
Join our new commenting forum
Join thought-provoking conversations, follow other Independent readers and see their replies