12 Years a Slave didn't depict the 'happy slaves', critic complains
Film offered 'one-sided' view of history of the American South apparently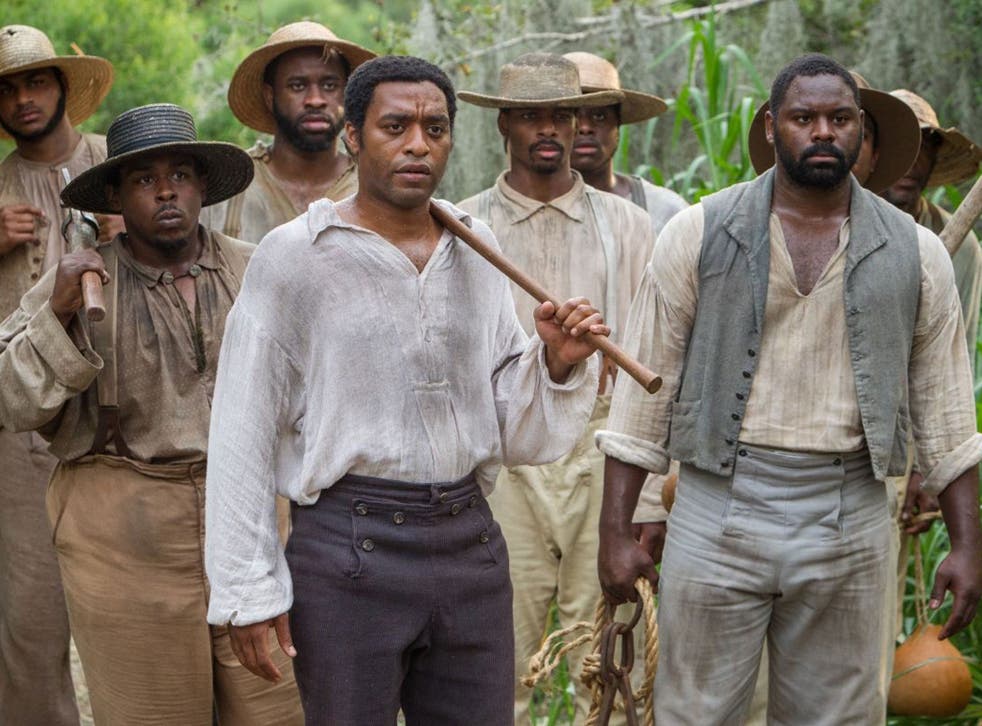 Steve McQueen's 12 Years a Slave has proven a divisive choice as this year's Best Picture Oscar for numerous reasons, but one conservative journalist at the American Spectator has appalled readers by claiming its fault lies with it overlooking the 'contented slaves'.
In an article for the right wing magazine entitled " Propaganda is Not Reality or Truth", James Bowman accuses director McQueen of presenting a 'one-sided' account of slavery.
"If ever in slavery's 250-year history in North America there were a kind master or a contented slave, as in the nature of things there must have been, here and there, we may be sure that Mr (sic) McQueen does not want us to hear about it. This, in turn, surely means that his view of the history of the American South is as partial and one-sided as that of the hated Gone With the Wind."
The think piece set the comments section ablaze, with one user writing: "Is this article a joke of some sort?", but it has not been withdrawn by the publication.
Bowman later claims:
"Yes, there was much cruelty and hardship in the slave-owning South, as there has been in most of the rest of the world most of the time, and Mr. McQueen's camera is all over that. But it strains ordinary credulity to suppose that there was nothing else."
Last week, 12 Years a Slave ire was directed at Academy members, after it was reported that some had voted for the film to win the Oscar without even watching it, claiming they feared it would be "too upsetting".
McQueen dedicated the prize to the victims of slavery, saying during his acceptance speech: "Everyone deserves not just to survive, but to live. This is the most important legacy of Solomon Northup.
"I dedicate this award to all the people who have endured slavery. And the 21 million people who still suffer slavery today."
Join our new commenting forum
Join thought-provoking conversations, follow other Independent readers and see their replies