'A two-headed brain': What it's like to work with the Coen brothers, according to Hail, Caesar!'s Alden Ehrenreich
'They're weirdly in tune with each other.'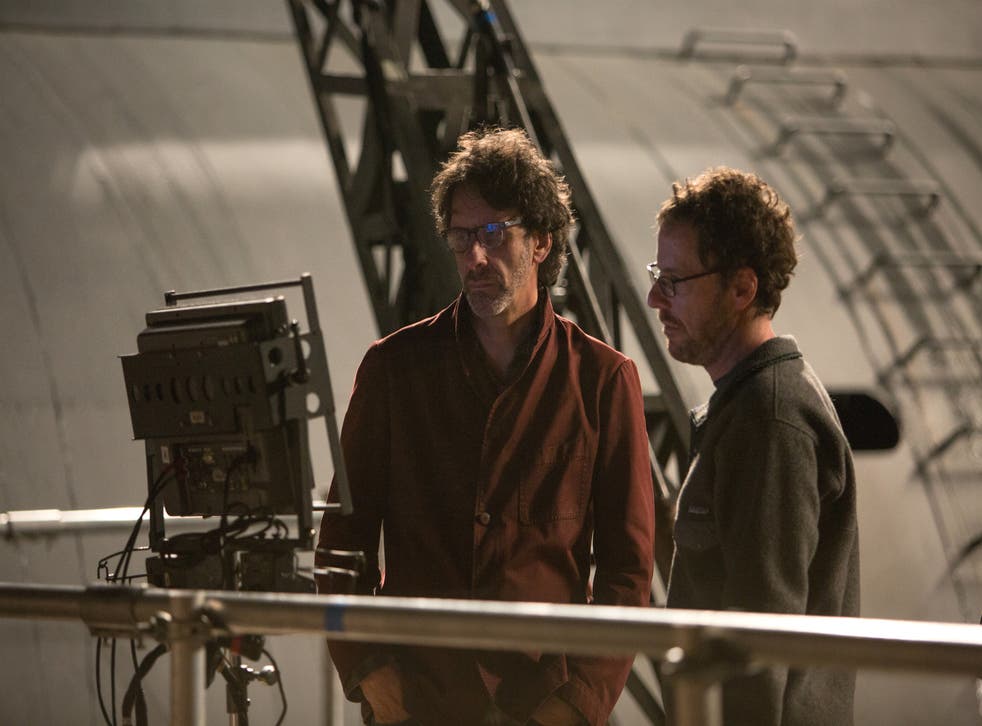 Joel and Ethan Coen are far from the first auteur duo, nor the first pair of siblings to very successfully create together, but something about their professional closeness and synchonicity within very complex projects in endlessly fascinating.
But looking beyond just that epithet of "The Coen Brothers", how does each brother function on set? Does one take more of an active role in shooting while the other's expertise are focused elsehwhere?
"They kind of both do it all," Alden Ehrenreich, who plays miscast cowboy actor Hobie Doyle in their latest movie, Hail, Caesar!, told The Independent. "They both give directions and they're weirdly in tune with each other.
"You have the sense after a take that they both have the same opinion of it and they both know what each other is thinking, as people say, they're like a two-headed brain."
Their mutual understanding seems somewhat telepathic, as apparently they don't break off into mini-conversations between takes.
"If that happens I never saw it," Ehrenreich explained. "Often after a take they'll just go 'Yep, okay, cool' and they can just tell that the other has had the same reaction. I guess it's partly because they've been working together so long - and its not just with them - there's people that have worked with them since their first film that they have a similar relationship with.
"It's almost like the kind of thing that would come out of a repertory company. I remember seeing Joel turn to the first AD [Assistant Director] and say "Hey, can we get a little more of the" and they'd just be like "Yep, you got it." There's this unspoken language that happens by virtue of them all having made such great work together for so long."
Access unlimited streaming of movies and TV shows with Amazon Prime VideoSign up now for a 30-day free trial
Sign up
The Coens have always been drawn to very intricate, busy and tightly written stories and Hail, Caesar! is no different. I asked Alden if "meticulous" is a fair way to describe them.
"I think they are in their preparations for shooting the film," he said, "because when you get there you feel that everything is very thoroughly thought out and that they've worked really hard at creating the story and planning how everything's going to go
"But then when you're actually shooting with them in the scene they give you a really remarkable amount of freedom and you can kind of do whatever you want. They put a lot of confidence in the people they hire and I think that brings out the best in them."
This combination of rigid planning but flexibility in direction seems to work for them.
"Those two things are not quite as paradoxical as they might seem. Because they're so organised, when you let loose it stays in the ballpark of where it should be. It allows you to be very free without going too far over the line because you know where that line is."
Hail, Caesar! opens in UK cinemas on 4 March.
Join our new commenting forum
Join thought-provoking conversations, follow other Independent readers and see their replies