Adam Sandler's The Ridiculous Six: Make-up 'used to darken skin of actors to make them look Native American'
The film has already been marred by controversy after nine actors quit mid-way through production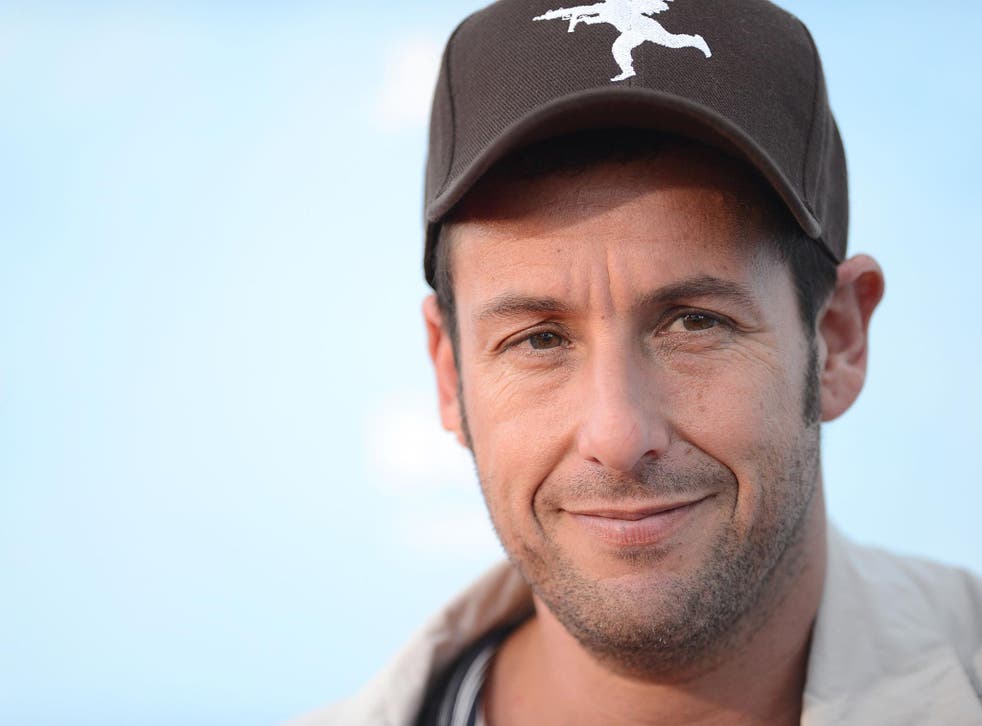 It's already been generating headlines over accusations of racial stereotyping and sexism.
Now it has emerged that some of the actors working on Adam Sandler's new Netflix film The Ridiculous Six may have had make-up applied to their skin to make them look Native American.
Actors of varying ethnicities, including black and Asian performers, had their skin darkened by the crew's make-up team, a source told the Hollywood Reporter.
This comes as one of the Native American actresses, who also left the film, said that her face was darkened with make-up.
"I mean I'm full-blooded Navajo and they bronzed me and I was quite confused," Allie Young explained in an interview with MSNBC last week.
The Ridiculous Six is a spoof of the western film The Magnificent Seven and features Native American characters with the names "Beaver's Breath" and "No Bra".
In a bid to maintain sensitivity the filmmaker hired a cultural consultant to oversee the film's portrayal of Native American culture. However, the consultant was the first one to start the exodus from the film following concerns.
"That says something when the cultural advisor for the film quits because he's offended," Young said.
She went on to say that she felt insulted by one scene that perpetuated the stereotype of the "drunk Indian".
The most controversial films

Show all 20
Nine Native American actors walked off the set last month claiming the movie was "disrespectful" both to their culture and sexist towards Native American women.
Access unlimited streaming of movies and TV shows with Amazon Prime Video Sign up now for a 30-day free trial
Sign up
A video has also emerged of the actors discussing their uneasiness about the film's tone with the producers.
In the five-minute long mobile phone footage that appears to have been secretly captured, one of the producers suggests that the actors should leave if they feel "overly sensitive" about the film.
The producer goes on to say that they understand the performers concerns but they are "not going to change Beaver Breath".
Following the initial walk outs from the film, Netflix issued a statement, "The movie has 'ridiculous' in the title for a reason: because it is ridiculous. It is a broad satire of Western movies and the stereotypes they popularized, featuring a diverse cast that is not only part of — but in on — the joke."
The Ridiculous Six stars Sandler, JohnTurturro and Twilight star Taylor Launtner but a release date has not yet been announced.
It has been produced by Sandler and Allen Covert and is slated for a Netflix-only release.
Netflix has yet to respond to The Independent's request for comment over the alleged make-up claims.
Register for free to continue reading
Registration is a free and easy way to support our truly independent journalism
By registering, you will also enjoy limited access to Premium articles, exclusive newsletters, commenting, and virtual events with our leading journalists
Already have an account? sign in
Register for free to continue reading
Registration is a free and easy way to support our truly independent journalism
By registering, you will also enjoy limited access to Premium articles, exclusive newsletters, commenting, and virtual events with our leading journalists
Already have an account? sign in
Join our new commenting forum
Join thought-provoking conversations, follow other Independent readers and see their replies