Alec Baldwin launches foul-mouthed tirade at producer Harvey Weinstein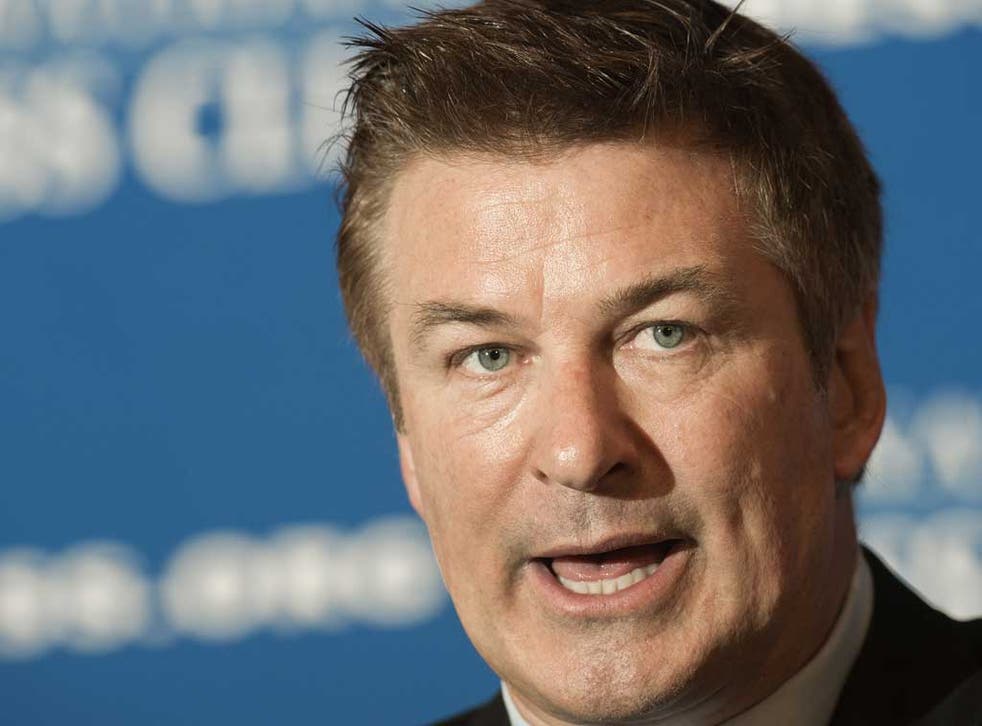 Calling the all-powerful film mogul Harvey Weinstein a "douchbag" at a party packed with his movie peers is not a recommended formula for anyone wishing to thrive in Hollywood.
But Alec Baldwin supposedly launched an angry tirade against the producer who turned The Artist into an Oscar-winning triumph, during a Cannes Film Festival party.
Baldwin, currently shooting a "mockumentary" in Cannes about the difficulties of financing a film, is said to have been angered that Weinstein declined to lend his backing to his new project.
The inherent irony led observers to believe that the tirade could have been an attention-raising stunt by Baldwin, the star of the US satire on the television industry, 30 Rock.
The Hollywood Reporter said Baldwin was furious when he arrived with fiancee Hilaria Thomas at the Calvin Klein IFP party in the French Riviera resort.
The American actor was said to be angered when Weinstein, who produced Lord Of The Rings, would not take part in the "mockumentary", called Seduced And Abandoned, which he is shooting with acclaimed director James Toback.
Seeing some people he knew, he walked into the centre of a room filled with models, celebrities and business people, as well as journalists, and started criticising Weinstein.
"I don't care who knows," he is reported to have said. "After the success he had at Cannes last year and all the f****** Oscars, he's still a f****** douche bag. I can't believe it."
It is thought that the "mockumentary" has now developed into a serious piece about financing films at the festival, with Francis Ford Coppola, Nicole Kidman, Roman Polanski and Marion Cotillard doing real interviews for it.
Access unlimited streaming of movies and TV shows with Amazon Prime Video Sign up now for a 30-day free trial
Sign up
Apparently, no one would agree to be in a mockumentary, so Baldwin and Toback revised the context.
A source close to the actor claimed that Baldwin actually said Weinstein, who unveiled footage from Quentin Tarantino's Django Unchained and Paul Thomas Anderson's The Master at Cannes, "was an arsehole, not a d-bag".
Baldwin has been in town supporting Rise Of The Guardians and has made a number of red carpet appearances with his fiancée, who he is said to be ready to wed.
Join our new commenting forum
Join thought-provoking conversations, follow other Independent readers and see their replies