Alec Baldwin torn apart by Robert De Niro and Caitlyn Jenner on latest Comedy Central Roast
'What the f*** am I doing here?' the Oscar-winning actor asked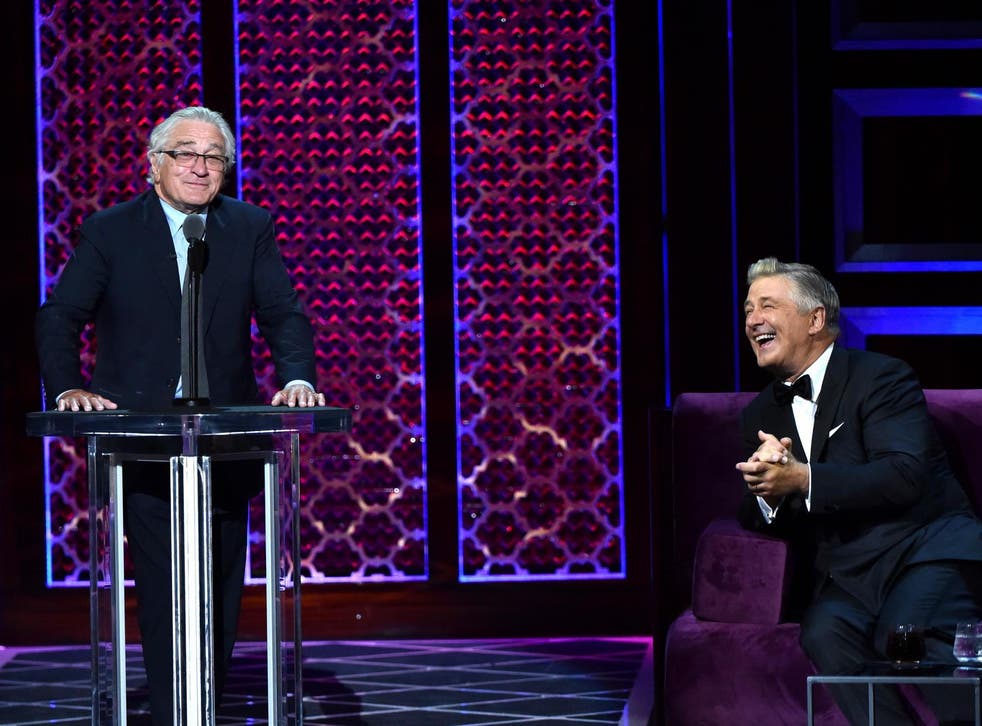 Comedy Central's Roast of Alec Baldwin featured a surprise participant in Robert De Niro.
The Oscar-winning star appeared on the special alongside Caitlyn Jenner, Nikki Glaser and Adam Corolla.
During the show, which was pre-recorded at the weekend, Deadline reports that De Niro himself acknowledged everyone's surprise at the fact he'd even bothered to show up, saying: "What the f*** am I doing here?"
After joking that you probably couldn't find any of his fellow panellists on Wikipedia, De Niro set his sights on Baldwin and the way in which he's lost his temper with photographers in the past.
"I once saw him take a selfie and punch his own face," he said, to laughs from the crowd.
Another surprise guest was Ireland Baldwin, the actor's daughter whom he called a "thoughtless little pig" in a leaked voicemail 12 years ago.
She said Baldwin "wasn't the kind of dad who would play catch, but he would throw things at me".
The 37 best actors who have never won an Oscar

Show all 37
Jenner, who is transgender, didn't just skewer Baldwin. When her time in the spotlight came, she said she wasn't the only one who recently underwent a transition before quipping that Goodfellas star Robert De Niro used to be known as "Robert f***ing De Niro" before his age caught up with him.
The Comedy Central Roast of Alec Baldwin will premiere on 15 September in the US.
Join our new commenting forum
Join thought-provoking conversations, follow other Independent readers and see their replies