American Sniper set to be named top-grossing war film of all-time
Bradley Cooper's new movie is approaching the $250 million mark worldwide
Jess Denham
Monday 26 January 2015 13:12 Comments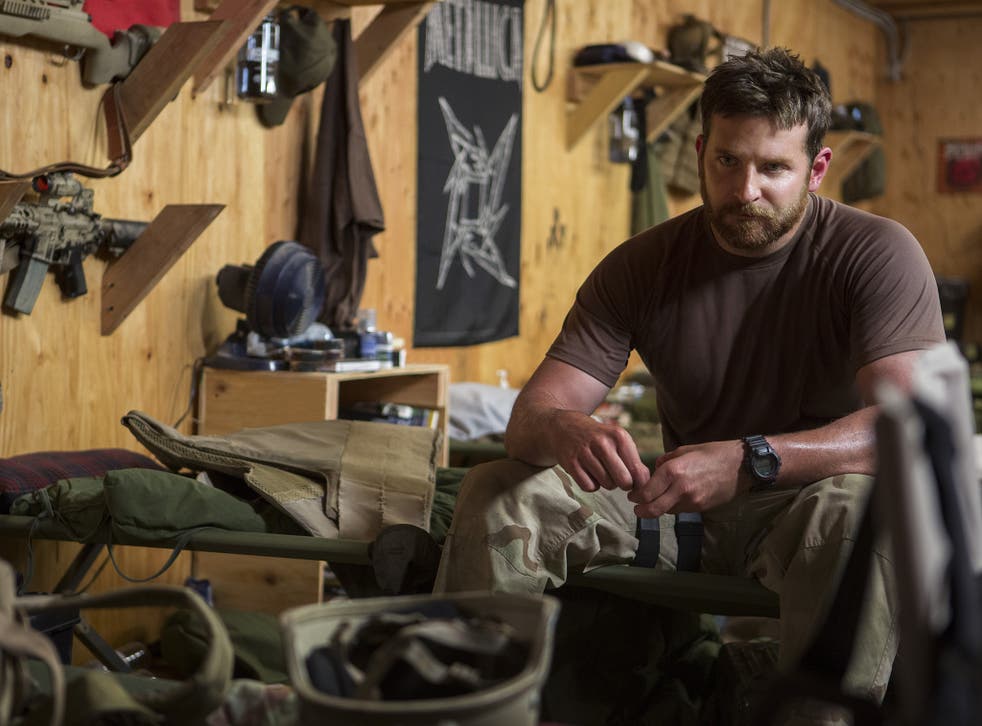 Clint Eastwood's American Sniper could soon be named the number one war film of all time after continuing its impressive box office domination this weekend.
The hit Warner Bros movie, starring Bradley Cooper as Navy SEAL Chris 'Legend' Kyle has already passed the $200 million milestone in the US and is fast approaching the $250 million mark worldwide, Rentrak figures confirm.
Within days, American Sniper is expected to surpass Steven Spielberg's Saving Private Ryan to become the highest-grossing film with a war theme in North America. It has already beaten Michael Bay's World War II movie Pearl Harbor and is on track to score Eastwood his biggest film to date.
The film's second week hold has been the best ever for a movie opening after domestic ticket sales fell just 28 per cent, perhaps thanks to a boost from its six Oscar nominations.
Oscars 2015 nominations

Show all 28
American Sniper is in the running to take home Best Picture at the star-studded ceremony on 22 February, with Cooper competing with Michael Keaton and Eddie Redmayne for Best Actor.
Set during the second Iraq war, American Sniper has sparked widespread political conversation and debate. Clearly, audiences want to know what everyone is talking about.
Elsewhere, Johnny Depp's new film Mortdecai disappointed with takings of $9.3 million worldwide – his worst opening since the Pirates of the Caribbean franchise and his third big budget flop after Transcendence and The Lone Ranger.
Warner Bros added to its excellent weekend with The Hobbit: The Battle of the Five Armies crossing the $600 million mark and topping the international chart with $54.3 million.
Register for free to continue reading
Registration is a free and easy way to support our truly independent journalism
By registering, you will also enjoy limited access to Premium articles, exclusive newsletters, commenting, and virtual events with our leading journalists
Already have an account? sign in
Join our new commenting forum
Join thought-provoking conversations, follow other Independent readers and see their replies