Bubbles: Animated film about Michael Jackson's chimp companion to be made by Dan Harmon
The animated film will be narrated by Jackson's chimp chum.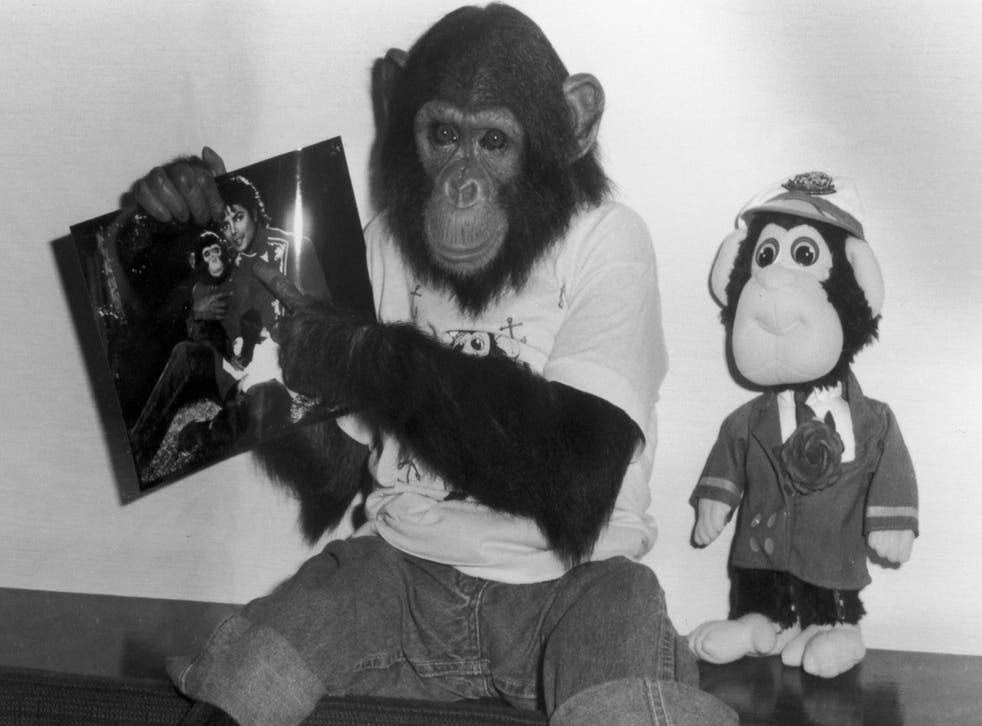 Every year, The Black List - a list of the best screenplays that weren't picked up by Hollywood, as chosen by studio executives - is released, and 2015's number one script was a film called Bubbles.
The synopsis reads: "A baby chimp is adopted by the pop star Michael Jackson. Narrating his own story, Bubbles the Chimp details his life within The King of Pop's inner circle through the scandals that later rocked Jackson's life and eventually led to Bubbles' release."
Less than a year later and the the screen play - written by Isaac Adamson - has been picked up by Andrew Kortschak and his production studio End Cue, as well as Community creator Dan Harmon and his Starburns Industries company, according to Deadline.
The best films never made

Show all 5
The pair will make Bubbles into an animated feature length film, Harmon having previously produced Anomalisa, which was nominated for the Best Animated Film Oscar.
Bubbles story is one of tragedy, having became an overly aggressive chimp as he reached adulthood; after all, these animals are not meant to be kept as pets. Bubbles was another factor toward the bizarre and eccentric image of Jackson, who lived with his companion on a ranch he referred to as Neverland. The chimp lived with Jackson from the 1980s until 2003, when he was moved to a monkey sanctuary in Florida.
Join our new commenting forum
Join thought-provoking conversations, follow other Independent readers and see their replies