The Independent's journalism is supported by our readers. When you purchase through links on our site, we may earn commission.
Anne Hathaway gets honest on how internalised misogyny made her distrust female directors
'I'm scared that I didn't give her everything that she needed or I was resisting her on some level'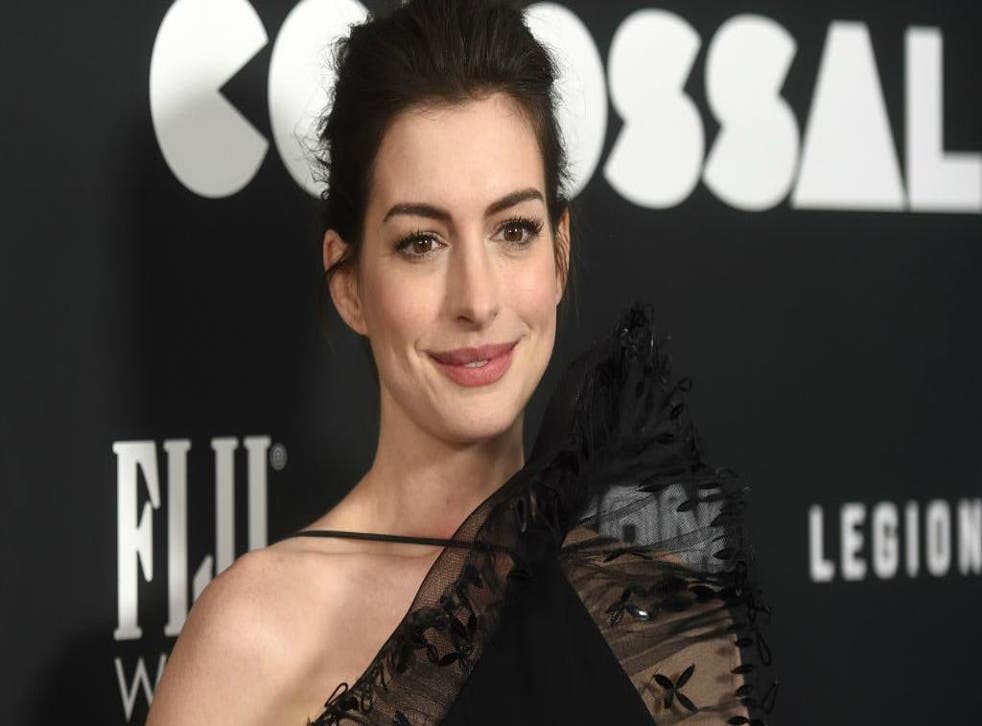 It's a topic that a lot of women may feel uncomfortable in confronting, but one that marks an important conversation to be had nonetheless: the issue of how internalised misogyny can affect women's relationships with each other.
Anne Hathaway was refreshingly honest on the topic in a recent interview on ABC News' Popcorn with Peter Travers, reflecting her worries that she had treated female directors unfairly in the past due to society's ingrained preconceptions.
It's a worry she feels particularly may have affected her relationship with One Day director Lone Scherfig, as Hathaway admitted, "I really regret not trusting her more easily. And I am, to this day, scared that the reason I didn't trust her the way I trust some of the other directors I work with is because she's a woman."
"I'm so scared that I treated her with internalised misogyny," she continued. "I'm scared that I didn't give her everything that she needed or I was resisting her on some level. It's something that I've thought a lot about in terms of when I get scripts to be directed by women."
However, though she admitted the topic made her feel uncomfortable, she stressed that it's important for people to discuss their own shortcomings as a way to open up a much-needed dialogue on the subject.
"It feels like a confession, but I think it's something we should talk about," she added. "I had actively tried to work with female directors. And I still had this mindset buried in there somewhere."
Hathaway stated she was keen to reach out to Scherfig after the interview, though a representative for the director told ABC News: "Lone Scherfig is deep in pre-production of her next film and is consumed by it. She asked me to express her love and admiration for Anne and her work."
Register for free to continue reading
Registration is a free and easy way to support our truly independent journalism
By registering, you will also enjoy limited access to Premium articles, exclusive newsletters, commenting, and virtual events with our leading journalists
Already have an account? sign in
Register for free to continue reading
Registration is a free and easy way to support our truly independent journalism
By registering, you will also enjoy limited access to Premium articles, exclusive newsletters, commenting, and virtual events with our leading journalists
Already have an account? sign in
Join our new commenting forum
Join thought-provoking conversations, follow other Independent readers and see their replies