Arnold Schwarzenegger's Expendables 3 character is gay, says director
Schwarzenegger and Jet Li's characters are in fact a couple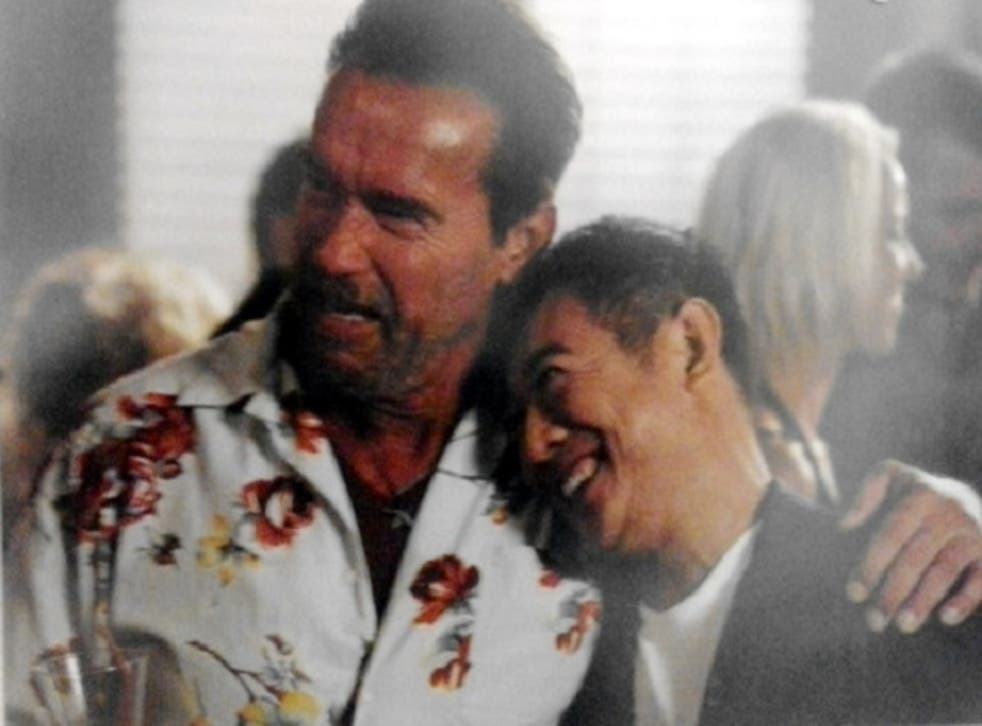 The Expendables 3 director Patrick Hughes appears to have confirmed internet speculation that Arnold Schwarzenegger's character Trench in the hypermasculne, macho action movie is gay.
In one of the last scenes of the series' most recent instalment, Trench is seen cuddling up to Jet Li's character Yin Yang in a bar.
"You guys want to get a room?" group leader Barney Ross (Silvester Stallone) jokes, to which Trench shoots back: "We don't need a room!"
The scene seemed like a pretty lame, mildly homophobic joke, but now it transpires Trench and Yin Yang were indeed a couple all along.
When asked whether he thought the pair were together by the end of the movie in an interview with Grantland, Hughes replied: "I believe they are."
According to the blog, his admission came with a look 'like he just got away with something amazing.'
Trench's apparent homosexuality comes as a surprise in the Expendables - about as heteronormative a franchise as you're likely to find - especially given Schwarzenegger's history in gay rights.
The former Republican governor of California vetoed two same-sex marriage bills, presided over the commencement of Proposition 8, and claimed marriage is "between a man and a woman".
Confusingly, he did however perform two marriage ceremonies for gay couples in his own office.
Join our new commenting forum
Join thought-provoking conversations, follow other Independent readers and see their replies