Atlanta: Donald Glover stayed in character as Teddy Perkins night and day: 'There was no Donald on set whatsoever'
'It was exactly what you'd expect it to be if you saw a young African-American man and an older white male on set'
Christopher Hooton
Monday 09 April 2018 10:45 Comments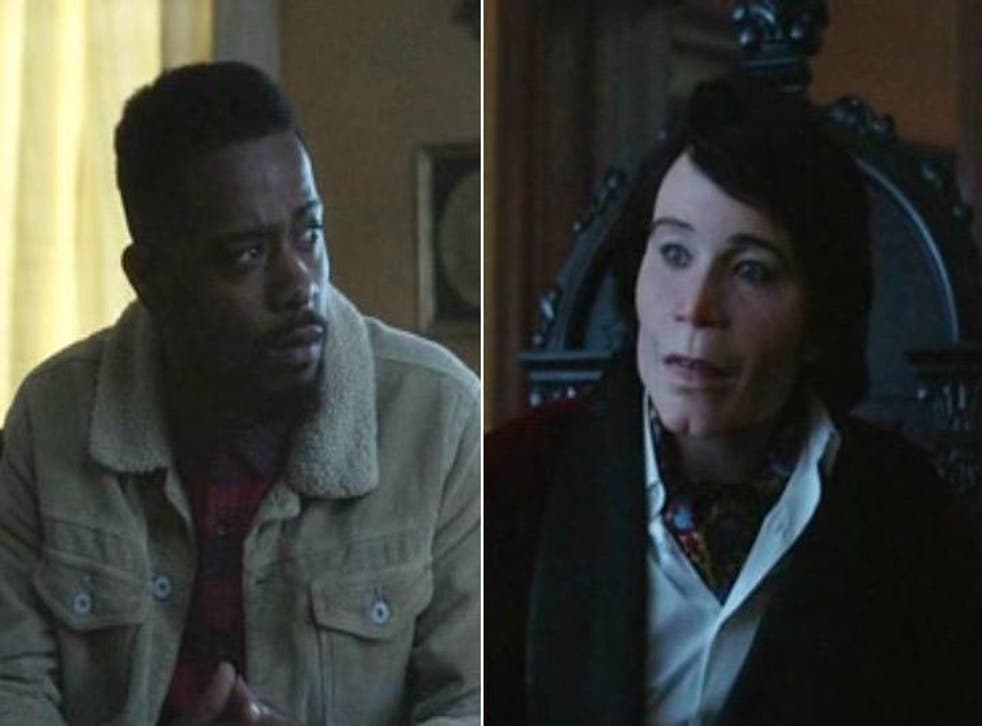 Atlanta: Robbin' Season's stunning, unsettling latest episode relies on the unbearable tension between Lakeith Stanfield's Darius and Donald Glover's creepy mansion dweller Teddy Perkins.
Glover portrayed essentially a white man and the scenes played on a racial tension even though the character was actually a black man with egregious plastic surgery. As such, it seems Glover wanted to make sure it didn't just feel like Ern and Darius or Donald and Lakeith joking around on set.
"Donald was in character the whole time on set — it was just amazing the commitment he brought to the character," Derrick Haywood, who played Teddy's brother Benny, told Vulture.
Atlanta Season 2 Episode 6 - trailer
"They were calling him Teddy, he acted as Teddy. There was no Donald on set whatsoever. I kid you not. He was really Teddy Perkins on set.
"It was night and day. It was exactly what you'd expect it to be if you saw a young African-American man and an older white male on set. The first time I filmed on Atlanta, [Donald] was in the room chatting with us. Just normal conversations between normal people. But this time, he was consistently walking around as "Teddy," not Donald."
The critically-acclaimed episode currently holds a 9.8/10 user rating on IMDb, the latest installment in a curious, intriguing and unpredictable season of Atlanta.
Register for free to continue reading
Registration is a free and easy way to support our truly independent journalism
By registering, you will also enjoy limited access to Premium articles, exclusive newsletters, commenting, and virtual events with our leading journalists
Already have an account? sign in
Join our new commenting forum
Join thought-provoking conversations, follow other Independent readers and see their replies