Avengers: Age of Ultron cast reveal the 'crazy' lengths bosses went to in bid to stop leaks
Scripts were delivered by security guards and burnt on set after shooting
Jess Denham
Wednesday 22 April 2015 18:12 Comments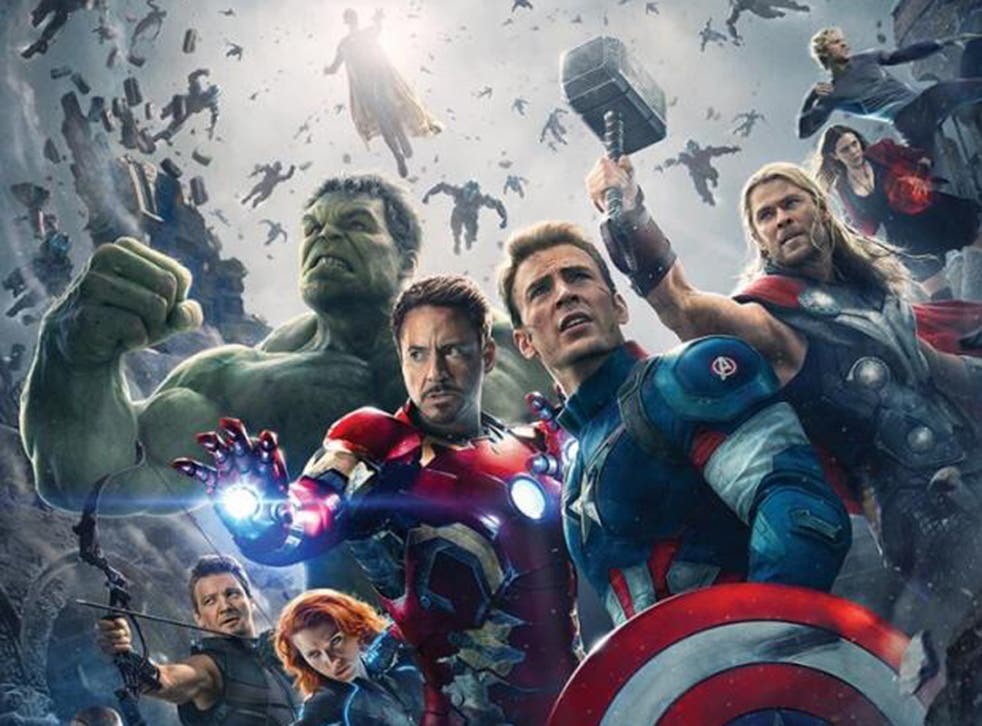 Security surrounding the new Avengers movie was so tight on set that actors' scripts were burnt each day.
The Age of Ultron cast revealed the extent producers went to in a bid to prevent leaks at the film's London premiere on Tuesday night.
Chris Hemsworth, Robert Downey Jr, Elizabeth Olsen, Scarlett Johansson, Paul Bettany and Chris Evans were among those in attendance ahead of the movie's opening in cinemas nationwide tomorrow.
"Everything with Marvel is very lock and key and hush hush, you gotta sign a confidentiality agreement," Evans, who stars as Captain America, told BBC Newsbeat.
The Vision actor Bettany explained how his script was "delivered into his hands" by a security guard and stamped with his "name all over every page" so it couldn't be tweeted, while Olsen, who plays the new Scarlet Witch, described the security process as "pretty crazy".
"It was quite funny that we had to burn our sides for the day," she said. "We weren't allowed to go home with our little pages of whatever we shot that day. They took it from our trailers and shredded it."
Avengers: Age of Ultron film stills

Show all 10
Fans were surprised earlier this week when an alleged after credits scene from Age of Ultron began doing the rounds online. The clip sees a window cleaner doing his job before Spider-Man pops up behind him and shouts "you missed a spot". Sadly it has now been confirmed as fake.
"I don't know where that started," said director Joss Whedon. "We wanted to be clear that there was no tag scene at the very, very end of the film because after sitting through 40 minutes of credits and not seeing anything we thought people may become irate."
Marvel is known to introduce key characters in post credits scenes, such as Thanos after the first Avengers film and Scarlet Witch and Quicksilver after Captain America: The Winter Soldier.
Sony Pictures and Marvel struck a deal in February so that Spider-Man can feature in upcoming Marvel releases, including future Avengers movies. The role, however, is yet to be cast and Sony's current Spider-Man actor Andrew Garfield is not believed to be in the running.
Register for free to continue reading
Registration is a free and easy way to support our truly independent journalism
By registering, you will also enjoy limited access to Premium articles, exclusive newsletters, commenting, and virtual events with our leading journalists
Already have an account? sign in
Register for free to continue reading
Registration is a free and easy way to support our truly independent journalism
By registering, you will also enjoy limited access to Premium articles, exclusive newsletters, commenting, and virtual events with our leading journalists
Already have an account? sign in
Join our new commenting forum
Join thought-provoking conversations, follow other Independent readers and see their replies