Avengers: Age of Ultron: Leaked after credits scene was fake and 6 other things we learnt ahead of the London premiere
Scarlet Johansson is up for a solo Black Widow film, Hawkeye is the "heart of the movie", where to for the Hulk
Jack Shepherd
Wednesday 22 April 2015 09:55 Comments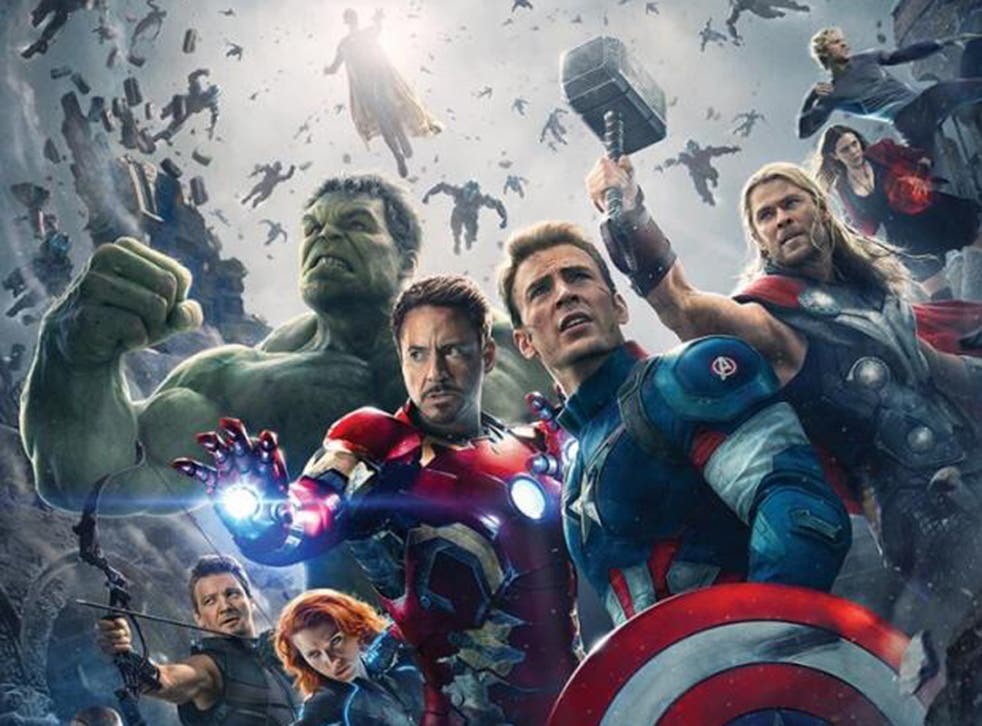 With only hours to go until the London premiere of Avenger: Age of Ultron, the cast sat down to answer some questions on the movie. Here's what we learnt:
There is definitely no after-after credits scene
There is a video going around online of a window cleaner doing his job when a certain sarcastic web-swinger pops up behind and shouts "you missed a spot".
Unfortunately, it has been confirmed as fake.
"I don't know where that started," said director Joss Whedon. "We wanted to be clear that there was no tag scene at the very very end of the film because after sitting through 40 minutes of credits and not see anything we thought people may become irate."
Scarlet Johansson is open to a Black Widow sequel
One of the major criticisms towards the superhero genre is that there are not currently any female-led movies. While Scarlett Johansson's Black Widow was key to the events of the first Avengers, Iron Man 2 and Captain America: The Winter Soldier, she has no solo outing lined up. Could that be about to change?
"A Black widow movie that would be cool", the actress said. "I'm always happy to put the cat-suit back on"
Let's hope the fat cats at Marvel are listening.
The cast are "uncontrollable"
As if controlling Robert Downey Jnr. wasn't hard enough on its own, add in mega-stars Chris Evans, Jeremy Renner, Elizabeth Olsen and Samuel L Jackson, you've got a lot on your plate.
"They're uncontrollable," Whedon says about them on set. Seeing them together constantly making jokes and messing around, it's easy to see why.
Hawkeye's going to get a lot of love
After being unfairly placed on the bench for the first Avengers film it looks like Jamie Renner's Hawkeye may be about to be put front and centre.
The cast were each asked which character's story, other than there own, was the best.
Paul Bettany called Hawkeye's the "heart of the movie", while Mark Ruffalo reflected how his own life was much like the bow and arrow wielder's. Not in shooting arrows at bad guys of course but instead being away from home fighting "imaginary" vaillains.
Access unlimited streaming of movies and TV shows with Amazon Prime Video Sign up now for a 30-day free trial
Sign up
What's going to happen to Hulk?
With the next slate of Marvel films already confirmed, many people have been left wondering "where is the Hulk going to be?" While confirmed by Kevin Feige to be in the next Avengers, the green machine has no solo outing planned as of yet. 
When asked where to for the Hulk after this film, Mark Ruffalo simply said: "I can't", with Whedon adding "It's too amazing". What does it mean?!
The superhero genre isn't going anywhere, anytime soon
Currently there are 11 Marvel Studio films lined up for release over the next few years (not including Age of Ultron but including Spider-man), leading many to question whether the genre will grow stale.
"The thing I love about Marvel comics is the thing I love about what Kevin Feige is doing with the Marvel Universe; he approaches every movie as if it is a completely new idea," Whedon says, "as a movie of some particular genre that happens to have superheroes in it.
"He's not interested in creating a formula, he's interested in creating a universe, so as long as he can stay alive.
"He's trying to create new versions of the superhero movie which I think it can sustain for quite a while."
Robert Downey Jnr doesn't want to talk about his trailer
As the cast got ready to leave there was one last question to be ask, this time by a German radio station's reporter: "Why at the end of shooting was your trailer the size of everyone else's put together?"
There was, as you may suspect, no response: "We only want questions about the movie" answered the moderator as Downey's eyes darted around the room, looking to avoid the question.
It looks like we will have to wait a little longer to find out if Downey's pay check really is the size of everyone else's put together.
Register for free to continue reading
Registration is a free and easy way to support our truly independent journalism
By registering, you will also enjoy limited access to Premium articles, exclusive newsletters, commenting, and virtual events with our leading journalists
Already have an account? sign in
Join our new commenting forum
Join thought-provoking conversations, follow other Independent readers and see their replies