The Avengers film takes $1 billion worldwide in first 19 days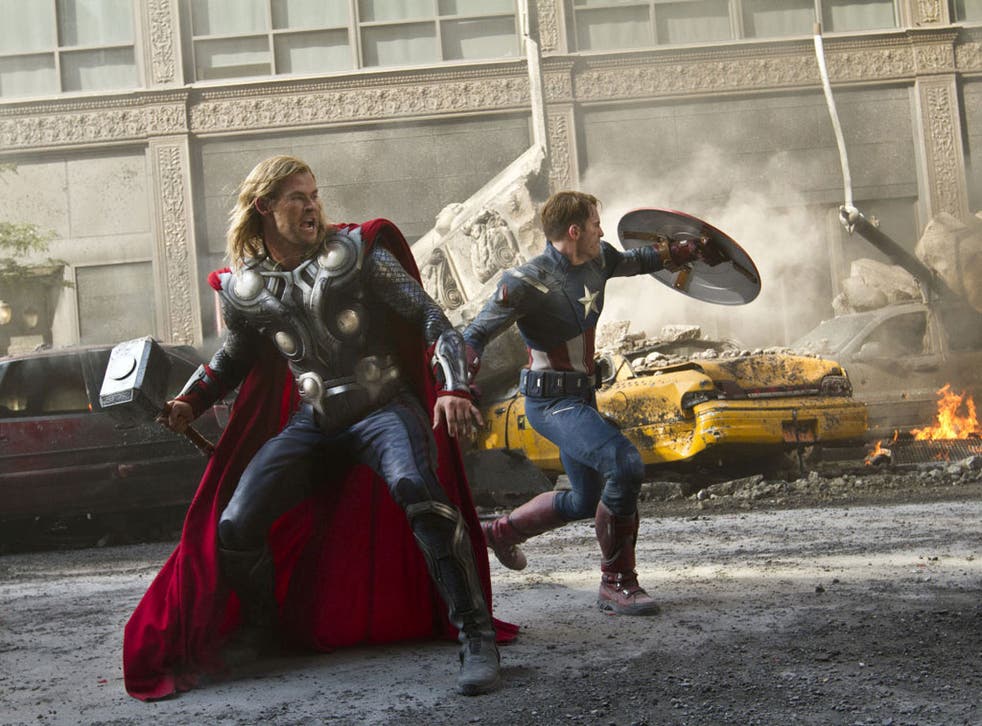 The Avengers movie has topped the American box office for the second week in a row, taking $1 billion in its first 19 days.
The film, which stars Robert Downey Jr, Chris Evans, Mark Ruffalo, Chris Hemsworth and Scarlett Johansson, and was written and directed by Joss Whedon, is set to break into the all-time box office top ten, with industry insiders predicting it will eventually knock Harry Potter and the Deathly Hallows from third spot.
Known as Avengers Assemble in the UK to avoid confusion with the television series of the same name, the Disney-produced film is already the highest-grossing superhero movie of all time, surpassing The Dark Knight and all three Spiderman films.
It also broke the second week revenue record, taking $103.2 million - $25 million more than the current highest grossing film of all time, Avatar.
Dave Hollis, head of distribution for Disney, said: "You never think that it can happen this quickly…You hope you can get to this day, and the fact that it is happening this early is a testament to a lot of work that went in on the Marvel side over the last six years to get us to a place where people wanted to see the Avengers assemble."
The Avengers easily beat Johnny Depp and Tim Burton's vampire film Dark Shadows, which took $28.8 million this week to hit second place.
Dark Shadows fell way below previous Depp/Burton collaborations such as Alice in Wonderland and Charlie and the Chocolate Factory.
Top 20 highest grossing films of all time
1. Avatar - $2,782,275,17
2. Titanic - $2,183,394,188
3. Harry Potter and the Deathly Hallows - $1,328,111,219
4. Transformers: Dark of the Moon - $1,123,746,996
5. The Lord of the Rings: The Return of the King - $1,119,929,521
6. Pirates of the Caribbean: Dead Man's Chest - $1,066,179,725
7. Toy Story 3 - $1,063,171,911
8. Pirates of the Caribbean: On Stranger Tides - $1,043,871,802
9. Star Wars Episode I: The Phantom Menace - $1,026,284,487
10. Alice in Wonderland - $1,024,299,904
11. The Avengers - $1,002,082,000
12. The Dark Knight - $1,001,921,825
13. Harry Potter and the Philosopher's Stone - $974,755,371
14. Pirates of the Caribbean: At World's End - $963,420,425
15. Harry Potter and the Deathly Hallows - $956,399,711
16. The Lion King - $951,583,777
17. Harry Potter and the Order of the Phoenix - $939,885,929
18. Harry Potter and the Half-Blood Prince - $934,416,487
19. The Lord of the Rings: The Two Towers -$926,047,111
20. Shrek 2 - $919,838,758
Join our new commenting forum
Join thought-provoking conversations, follow other Independent readers and see their replies