Avengers Infinity War: Tom Holland burned his script after forgetting to give it back
'Marvel like to keep everything a secret, so to all the producers who are probably freaking out because I forgot to hand in my script here is evidence that I'm destroying it'
Clarisse Loughrey
Monday 20 February 2017 09:17 Comments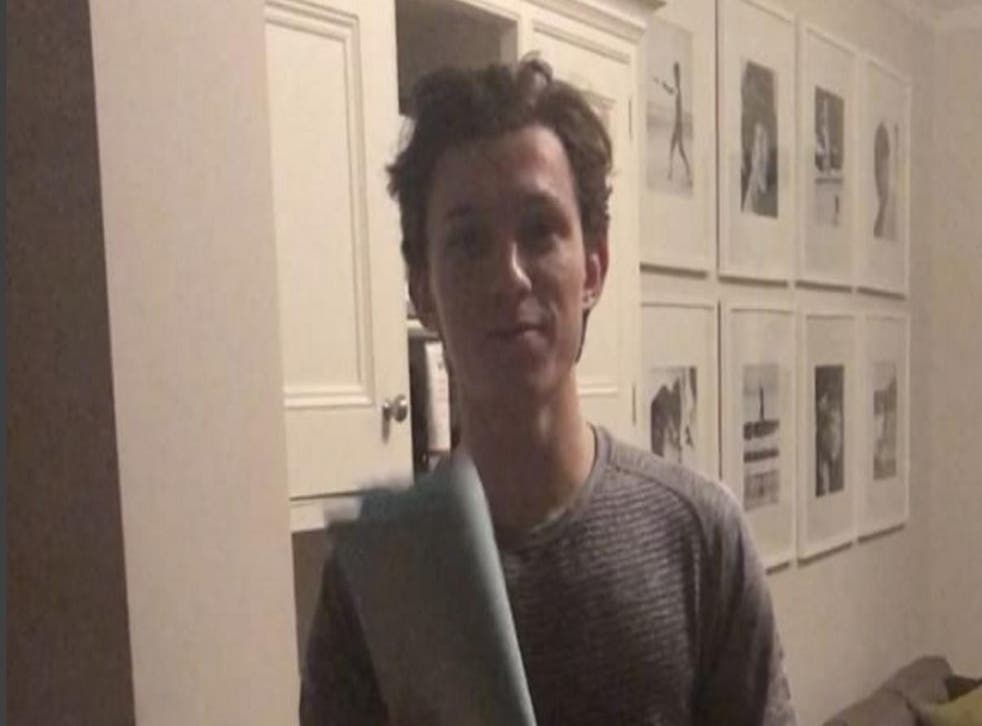 Everyone can be a little forgetful sometimes, but the consequences usually aren't quite as serious as invoking the wrath of Marvel.
Tom Holland is currently on the set of Avengers: Infinity War, having made his introduction to the MCU as Spider-Man in last year's Captain America: Civil War, now returning as part of a momentous cast that even sees the Guardians of the Galaxy and Doctor Strange joining in on the fun.
However, it looks as if the actor may have made a slight mistake and forgotten to return his script - and who knows what Marvel would do if any the secrets contained within happened to leak out.
"Marvel like to keep everything a secret, so to all the producers who are probably freaking out because I forgot to hand in my script here is evidence that I'm destroying it," he addressed to camera in a video posted to his Instagram.
He then opened a wood-burning stove, popped the thing inside and ended with a triumphant, "job done".
Indeed, with so many cast members, it's likely Marvel will be keeping extra vigilant. Only recently, Josh Brolin seemed to accidentally confirm that Benicio del Toro's The Collector would also be featured in Avengers: Infinity War.
The film hits UK cinemas 27 April 2018.
Register for free to continue reading
Registration is a free and easy way to support our truly independent journalism
By registering, you will also enjoy limited access to Premium articles, exclusive newsletters, commenting, and virtual events with our leading journalists
Already have an account? sign in
Join our new commenting forum
Join thought-provoking conversations, follow other Independent readers and see their replies