Batman V Superman: Hans Zimmer blames cinema speakers after audiences complain of inaudible dialogue
Cinema-goers said the pounding score created by the Oscar-winning composer drowned out the dialogue in the film - a bonus for some attendees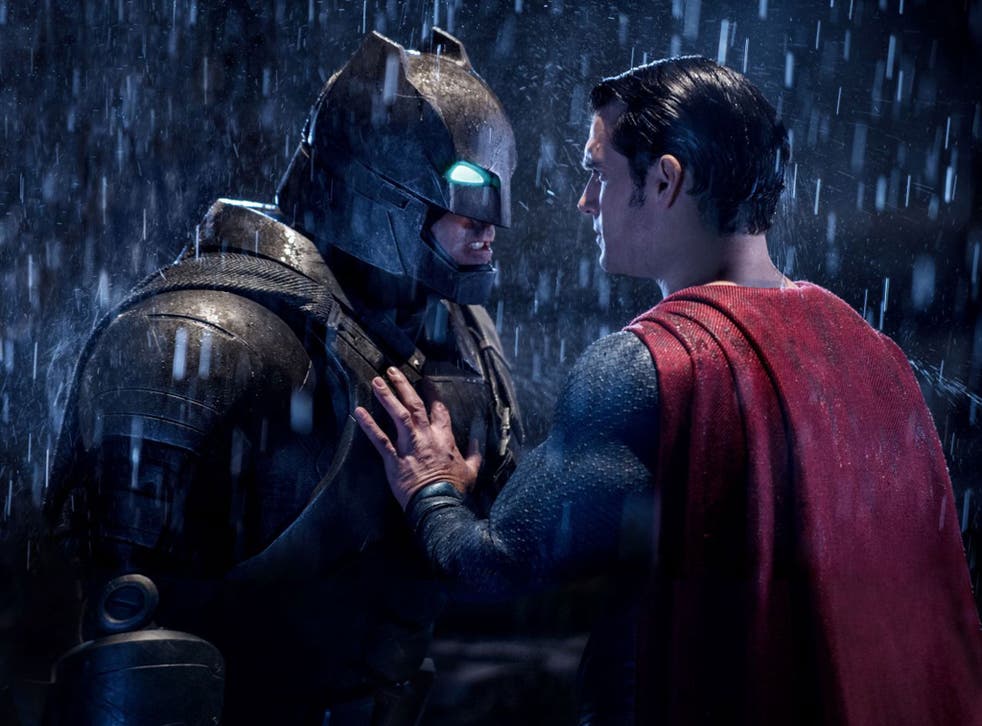 The Oscar-winning composer Hans Zimmer has said poor quality cinema speakers are to blame after audiences complained that his music drowned out the dialogue in the Batman V Superman: Dawn Of Justice blockbuster.
Cinema-goers said the pounding score created by Zimmer, who composed the soundtrack to the Dark Knight Trilogy and Gladiator, made the dialogue in the latest superhero match-up inaudible – a bonus for some attendees.
Batman v Superman picture preview

Show all 5
Challenged on the BBC Radio 4 Today programme, Zimmer said: "No, I don't have control over it. Nobody sets out to make an incomprehensible movie. When we mixed the film, we mixed it to the highest possible standard and we could hear every word."
The German-born composer added: "That doesn't mean every cinema has the same speakers. So what's our choice? To create towards the lowest common denominator or tell people 'make your sound systems better.'"
However cinema operators rejected criticism of their audio systems. Phil Clapp, Chief Executive of the UK Cinema Association, said: "UK cinema operators recognise that the cinema experience is as much about sound as it is about vision and want every guest to enjoy films on the 'big screen' as the director and his team intended.
"The hundreds of millions of pounds invested in digital projection technology in the last few years have been more than matched over a longer period by continued investment and improvement in the quality of in-cinema sound systems.
"Indeed many of the developments now found in the home, such as 'surround sound', were first found in the cinema. That innovation continues, with the increasing prevalence of 'immersive sound' technologies such as Dolby's 'Atmos' system."
Mr Clapp said that cinema operators are "mindful that people have different tolerances to volume and sound quality and seek to strike an appropriate balance in discussion with technology suppliers. While they regularly review and – where necessary – adjust settings on their sound systems, should any guest be unhappy or uncomfortable in a cinema, then they should always make staff aware."
Batman v Superman: Dawn of Justice Interview With Cast & Crew
Zimmer, who performs highlights from his career with a band including guitarist Johnny Marr at Wembley Arena next week, said he was bowing out of scoring superhero films after Batman V Superman, which has proved a box office smash despite a critical mauling. "It was 11 years of my life. I have officially retired from the superhero business. This one was very hard for me to do, to try to find new language," he told the BBC.
Zimmer will reunite with Christopher Nolan, the Dark Knight director, on Dunkirk, the epic story of the World War II evacuation, starring Tom Hardy, which is due for release next year.
Register for free to continue reading
Registration is a free and easy way to support our truly independent journalism
By registering, you will also enjoy limited access to Premium articles, exclusive newsletters, commenting, and virtual events with our leading journalists
Already have an account? sign in
Register for free to continue reading
Registration is a free and easy way to support our truly independent journalism
By registering, you will also enjoy limited access to Premium articles, exclusive newsletters, commenting, and virtual events with our leading journalists
Already have an account? sign in
Join our new commenting forum
Join thought-provoking conversations, follow other Independent readers and see their replies