Beauty and the Beast: Emma Watson on why she chose Belle over Cinderella
'I just felt the character resonated with me so much more than Cinderella did'
Clarisse Loughrey
Wednesday 18 January 2017 09:26 Comments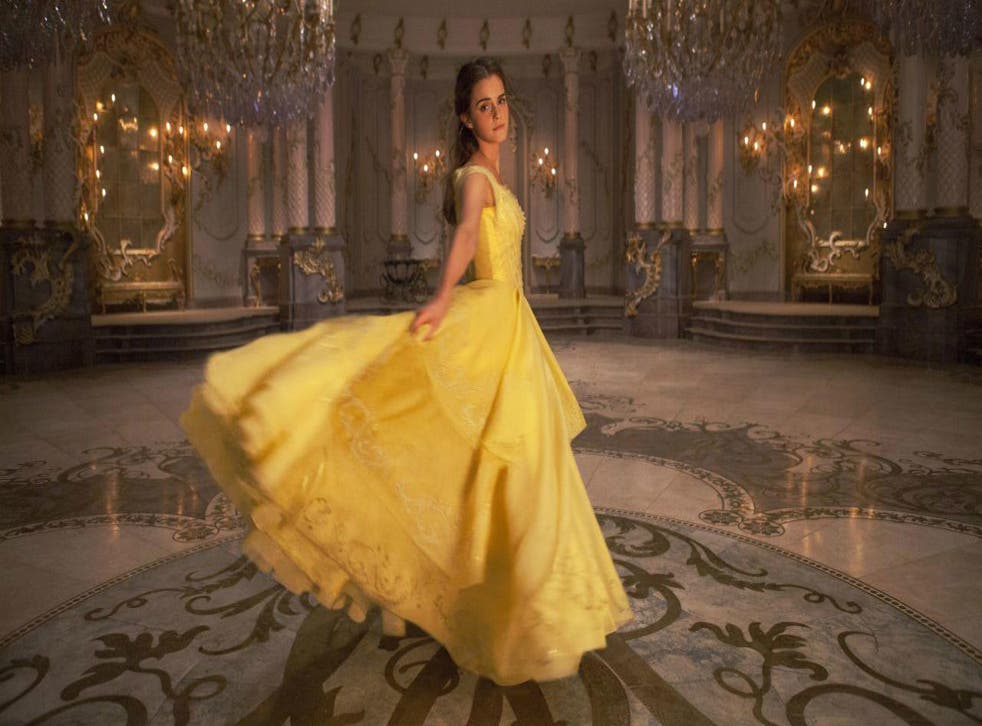 One of the most wondrous things about Disney's great array of onscreen princesses is just how they affect different people.
Everyone has a favourite. Everyone has one who seems to best reflect their personality, ambitions, and dreams; for Emma Watson, that seems to be Beauty and the Beast's Belle, who she's taken on in Disney's live-action adaptation of the classic 1991 animation.
Indeed, Watson revealed to Total Film that she was originally offered the role of Cinderella in Kenneth Branagh's live-action remake, but turned it down, with the role eventually going to Lily James instead.
"I didn't know they were going to make Beauty and the Beast at the time I turned down Cinderella. But when they offered me Belle, I just felt the character resonated with me so much more than Cinderella did," she explained.
"There's this kind of outsider quality that Belle had, and the fact she had this really empowering defiance of what was expected of her. In a strange way, she challenges the status quo of the place she lives in, and I found that really inspiring. And also, she manages to keep her integrity and have a completely independent point of view."
New Beauty and The Beast trailer
Indeed, Watson only accepted Beauty and the Beast on the condition that she could work with director Bill Condon on updating Belle's character; for example, suggesting that she take over her father's job as inventor.
Beauty and the Beast sees director Condon, best known for The Twilight Saga: Breaking Dawn, take on a script by Stephen Chbosky, who directed Watson in The Perks of Being a Wallflower. Watson stars alongside the likes of Dan Stevens, Luke Evans, Josh Gad, Ian McKellen, Ewan McGregor, Emma Thompson, and Gugu Mbatha-Raw.
First Look at Disney's live-action Beauty and the Beast remake

Show all 5

The animated original grossed more than $375 million at the global box office and earned an Oscar nomination for Best Picture; this version sees Oscar-winning composer Alan Menken re-recording songs from the original alongside fresh material from himself and Tim Rice.
The much-hyped remake is set to reach cinemas on 17 March.
Register for free to continue reading
Registration is a free and easy way to support our truly independent journalism
By registering, you will also enjoy limited access to Premium articles, exclusive newsletters, commenting, and virtual events with our leading journalists
Already have an account? sign in
Join our new commenting forum
Join thought-provoking conversations, follow other Independent readers and see their replies