Beauty and the Beast costume designer on recreating Belle's iconic yellow dress for Emma Watson
'I really embraced working on the dress, making sure that it was utterly whimsical, and magical,' Watson said of the gown's importance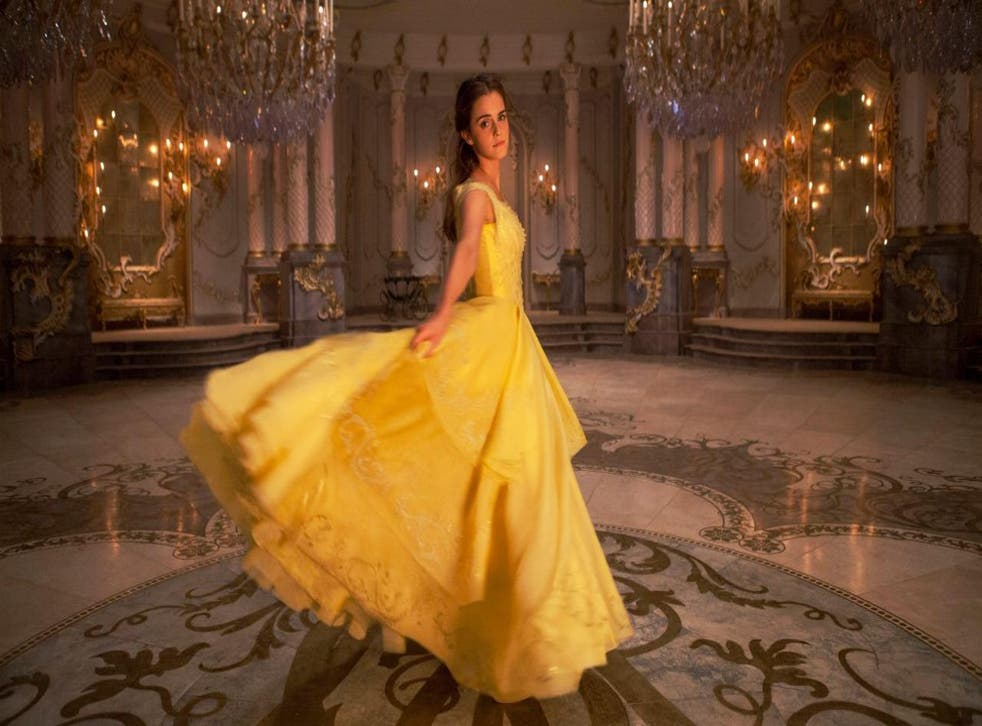 There are plenty of questions on our mind when it comes to Disney's live-action take on the 1991 animation classic Beauty and the Beast; admittedly, a pretty big one of those is - what exactly is Belle's iconic yellow dress going to look like in the flesh?
We've seen our first few glimpses of the garment, though we're yet to see it in action; with Entertainment Weekly going behind the scenes to spill a few secrets about its making, speaking to the film's costume designer Jacqueline Durran.
Durran revealed the gown is made of silk with a satin finish, "so it's less transparent than other organza"; having screen-tested a wide array of yellow tones and fabrics to find the perfect combination. Though a cage was used to create volume in the dress, the effect was mainly achieved through layers of organza to offer star Emma Watson freedom of movement and give the piece a certain "lightness".
The dress also works into Belle's feminist reinvention as a more active character in her own story, alongside the revelation she will be the inventor in her family; "For Emma, it was important that the dress was light and that it had a lot of movement," Durran said. "In Emma's reinterpretation, Belle is an active princess. She did not want a dress that was corseted or that would impede her in any way."
"I really embraced working on the dress, making sure that it was utterly whimsical, and magical," Watson said of the importance of the gown. "The scene that I wear that dress in, and I have that dance in, it really tells the story of Beast and Belle falling in love. You know, we don't have a huge amount of time in the story to tell that story. The dance, for me, is really where the audience starts to see it happening and starts knowing that it is happening."
First Look at Disney's live-action Beauty and the Beast remake

Show all 5

"This is total, blissful escapism," she continued. "You are transported to another world. The dress, and the dancing, and the candlelight, and the music — it was really fun to work on every aspect of that. Jacqueline Durran is just such a wonderful person and costume designer. I think she did such an amazing job."
Beauty and the Beast sees director Bill Condon, best known for The Twilight Saga: Breaking Dawn, take on a script by Stephen Chbosky, who directed Watson in The Perks of Being a Wallflower.
Beauty And The Beast - Trailer
The animated original grossed more than $375 million at the global box office and earned an Oscar nomination for Best Picture; this version sees Oscar-winning composer Alan Menken re-recording songs from the original alongside fresh material from himself and Tim Rice.
The much-hyped remake is set to reach cinemas on 17 March 2017.
Join our new commenting forum
Join thought-provoking conversations, follow other Independent readers and see their replies