Best films to watch on Netflix this Christmas from the festive to the just plain brilliant
Home Alone still wins all the prizes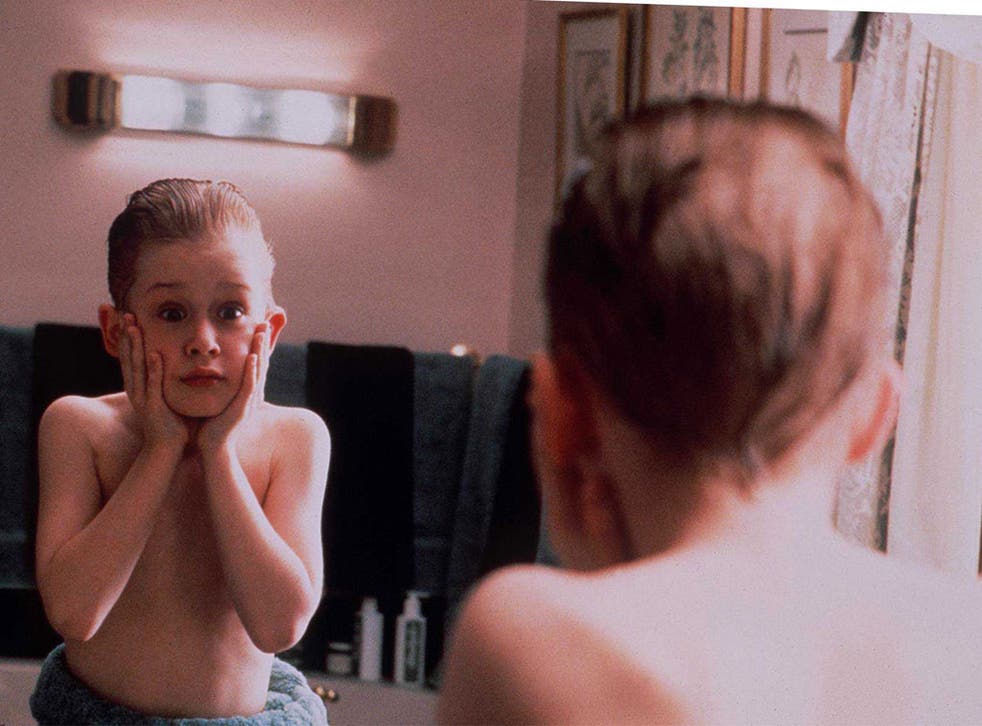 It's Christmas time, mistletoe and wine, and hopefully you have already stocked up on a decent supply of mince pies to scoff as you settle down to watch some great movies.
From old favourites like It's A Wonderful Life to recent Oscar winners such as The King's Speech, Netflix has a first-rate range available to stream from your sofa.
Here's our pick of the best:
From the festive...
A Very Murray Christmas
This new Netflix original a follows a night of improvised antics in New York's Carlyle Hotel where Bill Murray, playing himself, is supposed to be hosting a live Christmas broadcast. Naturally, everything goes wrong, but hey, George Clooney, Amy Poehler and Miley Cyrus make appearances so what's not to enjoy. Right?
A Christmas Carol
Charles Dickens' 19th century tale is brought to life in black and white in this 1938 film about Ebenezer Scrooge and the ghosts who visit him on Christmas Eve to help him find some festive spirit. Bah humbug!
It's A Wonderful Life
George Bailey is contemplating suicide on Christmas Eve when his guardian angel Clarence is sent to earth to show him what other people's lives would have been like without him, and how much of a difference he has made. Heartwarming family fun from the Forties.
Home Alone
This is really *the* Christmas movie, starring Macaulay Culkin as an 8-year-old forced to protect his home when the family accidentally leave for Paris without him, leaving it open to burglary from two con men.
Home Alone 2
This time, Kevin ends up on a plane for New York while his family are flying to Florida. When you're alone in the Big Apple, there are all sorts of adventures to be had, and crimes to be stopped.
12 Underrated Christmas films

Show all 12
The Nightmare Before Christmas
This animated Tim Burton classic tells the story of what happens when the 'king of Halloweentown' decides he wants a taste of Santa's Christmas glory, so kidnaps him and delivers all the presents himself.
The Santa Clause
When Scott accidentally kills a man in a Santa suit, he is transported to the North Pole with his son where an elf tells him that he must step into his boots. It's all very silly, but it's Christmas after all.
...to the just plain brilliant...
Dallas Buyers Club
Matthew McConaughey and Jared Leto deliver Oscar-winning performances in this poignant movie about two AIDS patients who start smuggling unapproved drugs into the US to sell them onto those desperately needing them.
The King's Speech
Colin Firth stars as King George VI as he battles to conquer his stammer so that he can speak confidently to the nation. Geoffrey Rush shines and brings warmth as speech therapist Lionel Logue.
Nebraska
Nominated for six Oscars, Nebraska follows an elderly father as he makes the long trip from Montana to Nebraska with his estranged son to claim a million-dollar prize.
Beasts of No Nation
Idris Elba plays a fierce and brutal warlord in this Netflix original film about a young orphan who joins a group of guerrilla soldiers fighting in an unnamed West African civil war.
Still Alice
Julianne Moore scooped all the big awards for her turn as a reputed linguistics professor faced with early onset Alzheimer's disease, much to the devastation of herself and her family.
Join our new commenting forum
Join thought-provoking conversations, follow other Independent readers and see their replies