Big Lebowski spin-off based on John Turturro's Jesus Quintana reportedly being filmed
The character is said to be appearing in a remake of a 1974 French comedy
Jacob Stolworthy
Friday 28 October 2016 16:40 Comments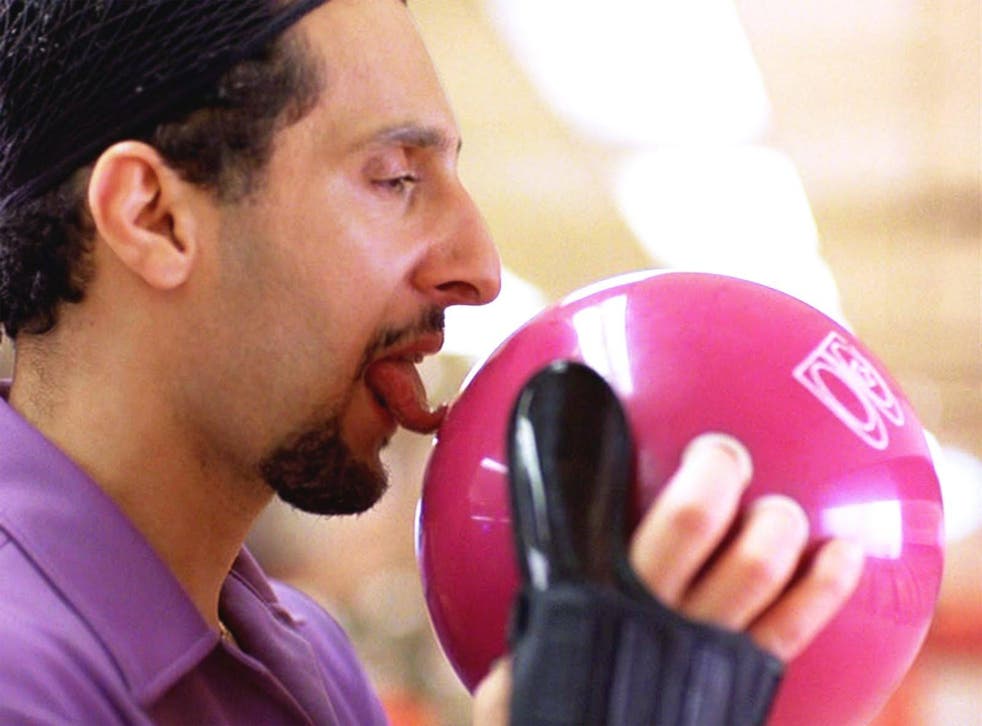 A continuation of The Big Lebowski has seen many a rumour over the past five years, mainly fuelled by actor John Turturro who suggested an idea for a spin-off film featuring his character Jesus Quintana.
Now, it seems as though this could actually be happening under the world's nose: reports suggest that the actor-director is reprising his role of the purple clad bowling enthusiast for new film Going Places.
Turturro's film, according to Birth.Movies.Death, is a remake of French comedy Les Valseuses (1974) which tells the story of two petty thieves who attempt to couple with a woman hoping to experience her first orgasm.
One of the two central thieving characters is said to be Quintana - unsettling considering The Big Lebowski moment which sees Walter Sobchak (John Goodman) refrence Quintana's sexual deviancy.
Which recent movies will become classics?

Show all 21
It seems this character is the only thing Going Places will share with the Coen Brothers' 1998 cult comedy; the directors recently trounced rumours of a follow-up.
The film's lead actor Jeff Bridges, however, admitted he'd be up for playing "a little cameo" of The Dude in the future. Who knows - perhaps he'll briefly show up in Turturro's film.
Going Places will co-star Bobby Cannavale, Audrey Tatou and Susan Sarandon.
Quintana appeared in one Big Lebowski scene which memorably saw him bowl to the Gipsy Kings' version of "Hotel California" before uttering the immortal line: "Nobody f*cks with the Jesus."

We're going to assume that line will make it into Going Places.
Register for free to continue reading
Registration is a free and easy way to support our truly independent journalism
By registering, you will also enjoy limited access to Premium articles, exclusive newsletters, commenting, and virtual events with our leading journalists
Already have an account? sign in
Register for free to continue reading
Registration is a free and easy way to support our truly independent journalism
By registering, you will also enjoy limited access to Premium articles, exclusive newsletters, commenting, and virtual events with our leading journalists
Already have an account? sign in
Join our new commenting forum
Join thought-provoking conversations, follow other Independent readers and see their replies