Black Panther: Release date, trailers, cast, plot, director, soundtrack - everything you need to know
Marvel's next movie looks ready to amaze audiences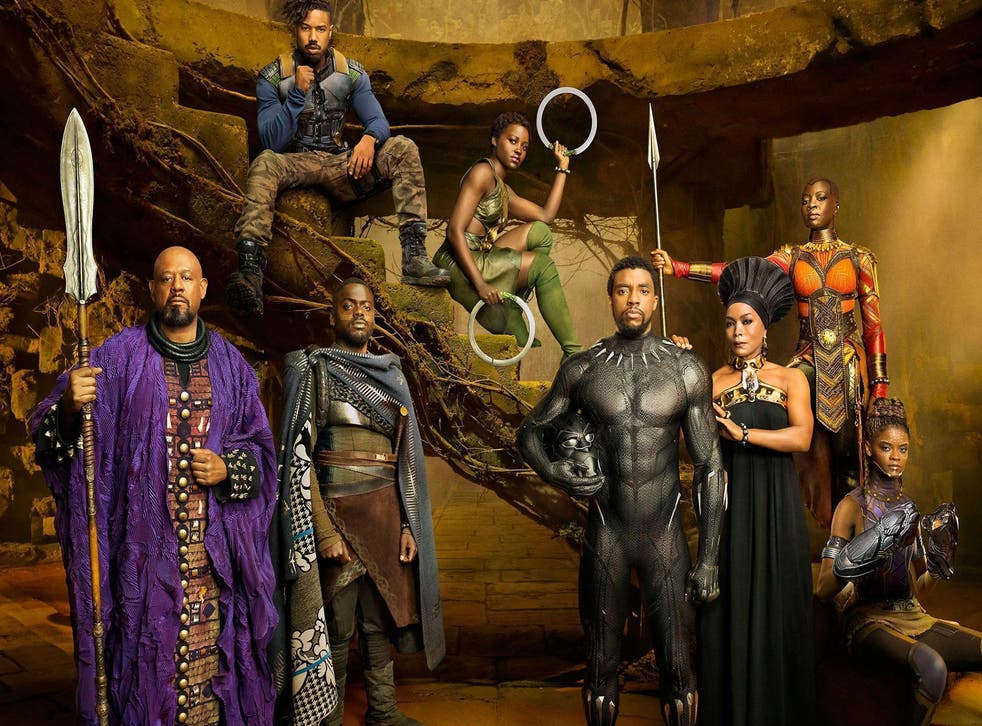 Before Avengers: Infinity War reaches cinemas, there's one other major Marvel blockbuster ready to astound audiences: Black Panther.
Having debuted in Captain America: Civil War to a roaring reception, anticipation for the Chadwick Boseman-led movie has reached an all-time high.
So, what do you need to know about the Wakanda-based adventure? Look no further, as we have all the key information below.
Release date
Black Panther reaches cinemas on the 12 February in the UK, touching down across the pond in the US on the 16 February.
The major trailers
Black Panther Teaser Trailer
Black Panther - Trailer 2
The plot
During Civil War, we witnessed King T'Chaka die, blown up by Daniel Brühl's Helmut Zemo (although blamed on the Winter Soldier). With T'Challa now the King of Wakanda and the new Black Panther, the son must become a ruler. However, an outlawed warrior named Killmonger — played by Michael B. Jordan — opposes the new leader and wants to command the nation. Along with Martin Freeman's Everett K. Ross and the Wakanda's special forces, the Dora Milaje, Black Panther must try and prevent a war breaking out.
The cast
First look at Marvel's Black Panther

Show all 13
Boseman returns as the titular character, while Freeman and Andy Serkis (who appeared as Ulysses Klaue during Age of Ultron) also return to the Marvel Cinematic Universe. Joining newcomer Jordan are Lupita Nyong'o and Danai Gurira, who play Dora Milaje members Nakia and Okoye respectively. Get Out star Daniel Kaluuya joins the series as W'Kabi — Black Panther's closest friend — while Letitia Wright will play Shuri, the King's sister and designer of new technologies (basically the Wakandan equivalent of James Bond's Q). Angela Bassett will play their Share and T'Challa's mother, Forest Whittaker plays the elder statesmen Zuri (an Obi-Wan Kenobi-type character), and Winston Duke plays the supervillain M'Baku (a reinterpreted version of the comic-book character Man-Ape). Recent Golden Globe winner Sterling K. Brown also has a minor role, and Stan Lee will have a cameo. That's one star-studded cast.
The director
While Ava DuVernay may have passed on Black Panther, Marvel eventually found an astounding filmmaker to helm the project: Ryan Coogler. The 31-year-old first made headway after directing the Michael B. Jordan-starring Fruitvale Station, which itself was soon followed by Creed.
The soundtrack
Ludwig Göransson — who worked on both Coogler's other films — will compose the majority of the score. Along with movie soundtracks, Göransson has produced tracks for Childish Gambino, including 'Redbone' and '3005'. Meanwhile, Kendrick Lamar has produced the movie's curated soundtrack. Titled Black Panther: The Album, the leading single 'All the Stars' has already been released, as has the Lamar, Jay Rock, Future, and James Blake collaboration 'King's Dead'.
Black Panther reaches cinemas 12 February.
Join our new commenting forum
Join thought-provoking conversations, follow other Independent readers and see their replies