Blogger sparks backlash after branding The Revenant too 'brutal' for women
Hollywood Everywhere's Jeffrey Wells has been criticised for his sexist comments before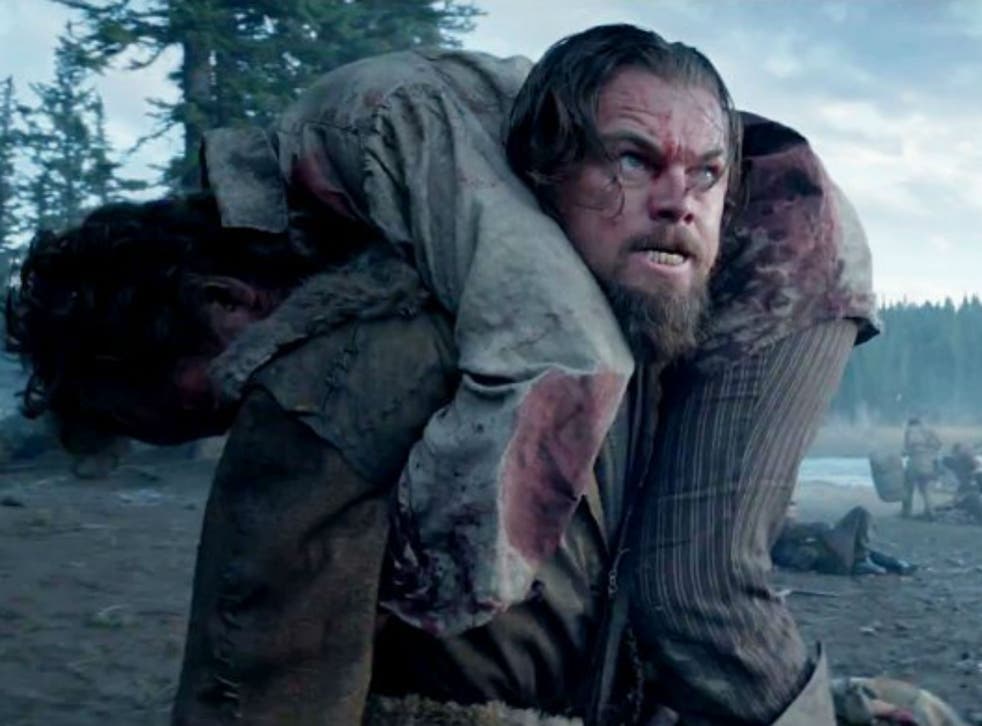 The film blogger who stated that Leonardo DiCaprio's new movie The Revenant would be too "brutal" for women has refused to back down.
Controversial journalist Jeffrey Wells was one of a number of US critics to attend the first screening last weekend and soon afterwards, shared his reaction on his Hollywood Elsewhere Twitter feed.
"The Revenant is an unflinchingly brutal, you-are-there, raw element immersion like something you've never seen," he wrote. "Forget women seeing this."
DiCaprio plays 19th century fur trapper Hugh Glass in the film, which follows his battle for survival and quest for vengeance when his comrades leave him for dead after a horrific bear attack.
Predictably, Wells' tweet quickly sparked an outcry, with both men and women branding him sexist and reminding him that watching The Revenant will be a walk in the park compared to childbirth.
Wells responded to the controversy with another tweet and blog post, apologising for his "gross simplification" but confirming that his opinion remains unchanged.
"If you had been watching The Revenant with a friend who was shielding her eyes every five or ten minutes and even going into a curled-over, fetal-tuck position at times, literally bending over and almost chirping like a chipmunk during the extra-violent or extra-gross scenes and being such a total candy-ass that I nudged her a couple of times ('Pssst c'mob, show some respect for the filmmaker!'), what would you have been thinking?
"And what if you'd heard a fellow female journalist, sitting two seats away, call it 'brutal'? And if you'd been told by a fellow male journalist after the screening that his wife 'wouldn't last five minutes with this thing', what would you be saying to yourself?"
This is not the first time Wells has been criticised for his comments about women. Earlier this year he described Amy Schumer as looking like "Jennifer Anniston's somewhat heavier, not-as-lucky sister" in the Trainwreck trailer.
Memorably, in 2007, he wrote an email to director James Mangold thanking him profusely for "persuading Vinessa Shaw to do her first flat-out, boob-baring nude scene" in 3:10 to Yuma.
"Please tell me there's somebody on the Yuma team who can slip me some stills of the shooting that day," he wrote, as the world collectively gagged. His response when questioned was even worse and you can read it on Deadline here.
Leonardo DiCaprio's career in pictures

Show all 26
Still, apparently he's the one feeling like "a wildebeest being surrounded and torn apart by hyenas or wild dogs".
"It's a fascist dictatorship out there and if you don't step very carefully you'll be stabbed and clubbed and the dogs will lick your blood," he wrote. Bless.
Join our new commenting forum
Join thought-provoking conversations, follow other Independent readers and see their replies