British film producers warn of new EU threat to industry
New plan to standardise distribution across Europe could damage funding model
Kaleem Aftab
Monday 09 February 2015 19:21 Comments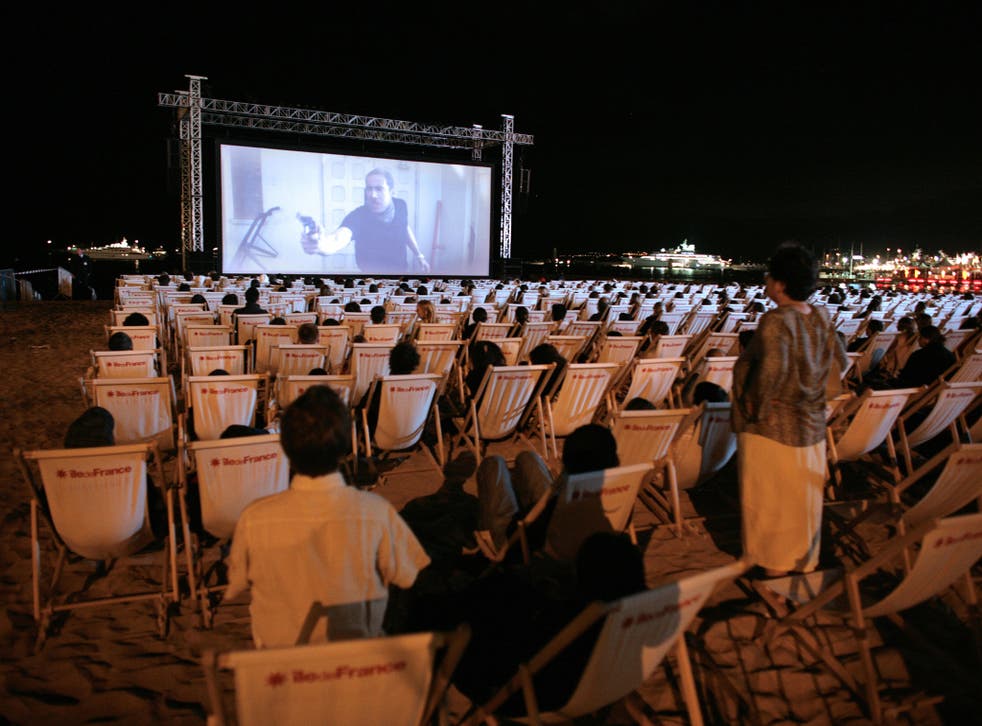 The British movie industry and European art-house cinema are at risk of being decimated by EU plans to shake up the online distribution of films, leading producers have warned.
There was consternation when Günther Oettinger, the EU Commissioner for Digital Commission and Society, announced today that he would like internet movie services to be made available across the whole continent, so that someone in UK would not be blocked from buying or streaming films from another European country.
"On iTunes, for example, the vast majority of hit films are available in the European Union but only in a certain number of country stores," said Mr Oettinger.
But Andy Paterson, producer of The Railway Man, starring Colin Firth, told The Independent: "The proposal being mooted would destroy the European film business completely. This is not about consumer access, it's about the way that films are made.
"None of the films that were at the BAFTAs last night would have been made if it becomes impossible to make individual territory sales around the world."
Recent British hits, Mr. Turner, The Railway Man and Salmon Fishing in The Yemen have all relied on sales made to other European countries to get made.
Deals typically involve an advance being given on films in exchange for exclusive rights to market them within a given territory. But if they are made available online across Europe, it's argued the market would collapse.
Baftas 2015: The winners in pictures

Show all 18
"The only films that could be sold on this basis are huge blockbusters and sequels," said Paterson. "So far as giving people increased choice, you would decimate the business. What it means for the British Film Industry is that there wouldn't be one."
Speaking about a Single Digital Connected Market at the European Film Market event in Berlin today, Mr Oettinger said: "I want more choice for consumers. They should also benefit from the advantages of digitalisation and be able to shop for more films across borders."
Access unlimited streaming of movies and TV shows with Amazon Prime Video Sign up now for a 30-day free trial
Sign up
Consumers would benefit from the plans in the short term because when they sign up to the likes of Netflix or Sky on-demand, as they will no longer be blocked from using the service when they travel to countries within the European market.
But Jean Prewitt, CEO and President of the Independent Film and Television Alliance argued: "The Commission's proposal would seriously damage the ability of independent producers to finance their films, which depends on exclusive licenses to local distributors. Ultimately, it would not benefit consumers.
"If the only issue is getting large blockbusters delivered to them on multi-territorial online platforms, maybe that will happen. But the vast majority of independent films, including European art house films, will not prosper in this environment."
The Commissioner said consultation for the new process will start in the spring, to be put before committees in the autumn, and he hopes it will be put before the European Parliament next summer.
Mark Batey, Chief Executive, of the UK Film Distributors Association, said: "We emphasise the need for a flexibility – a 'one size fits all' digital release model would clearly not be appropriate for the entire spectrum of European film productions, and most importantly would not best serve the interests of today's diverse audiences."
Register for free to continue reading
Registration is a free and easy way to support our truly independent journalism
By registering, you will also enjoy limited access to Premium articles, exclusive newsletters, commenting, and virtual events with our leading journalists
Already have an account? sign in
Join our new commenting forum
Join thought-provoking conversations, follow other Independent readers and see their replies