Captain Phillips actor Barkhad Abdi struggles financially despite Oscar nomination
Abdi's role has brought him fame, but it's yet to bring him fortune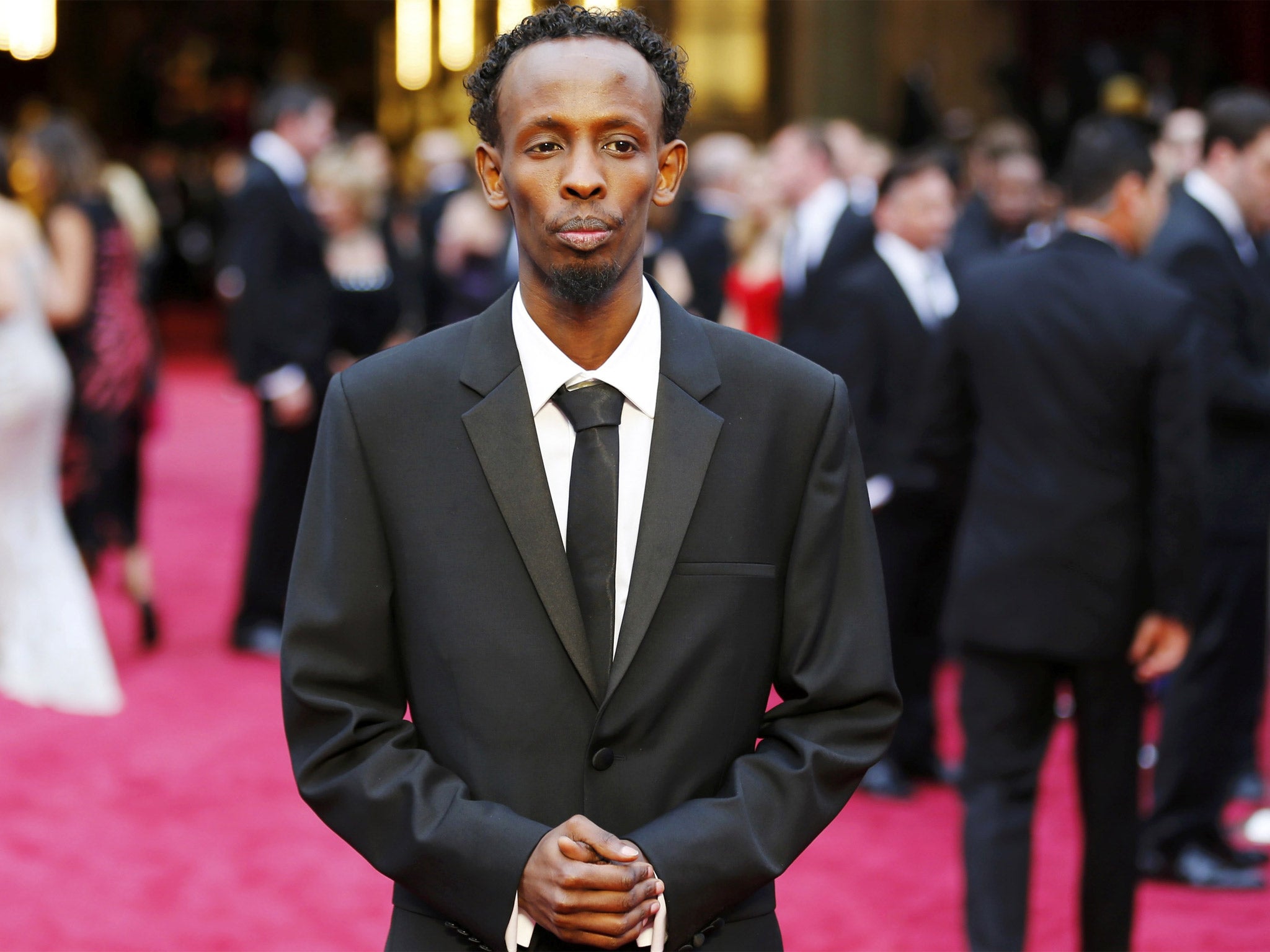 Barkhad Abdi's first film role may have brought fame, but it has yet to bring him a fortune. According to a profile published this week in The New Yorker, the 28-year-old Somali-American star of Captain Phillips, who was nominated for Best Supporting Actor at Sunday's Oscars, has struggled to support himself financially through the awards season.
Abdi was working as a limousine driver in Minnesota when, in 2011, he attended an open casting call for Captain Phillips, which was directed by Paul Greengrass and stars the two-time Oscar winner Tom Hanks. The film tells the true story of the 2009 hijacking of a US cargo ship, the Maersk Alabama, by Somali pirates, who subsequently held the ship's captain hostage. Abdi was cast as the leader of the pirates, Abduwali Muse.
The film had a budget of $55 million (£33 million), relatively modest by Hollywood standards, but has since taken almost $218 million at the worldwide box office. Abdi, who had never acted before, was paid $65,000 for his performance, little more than the mandated Screen Actors Guild (SAG) minimum of $60,000 for a feature film.
When production wrapped, Abdi returned to Minneapolis and a job at his brother's mobile phone shop. During the publicity campaign for the movie, Sony Pictures – which produced Captain Phillips – would put him up at the Beverly Hilton hotel. The studio also provided clothes and a car, though only for official publicity events. Recently, The New Yorker reported, "Abdi requested that he be allowed to stay at a commuter hotel near [the airport] to be closer to his friend, a Somali cabdriver from Minneapolis, who shuttles him around for free."
Abdi was born in Mogadishu in 1985. In an interview with The Daily Beast he described the Somalia of his early childhood as "a very peaceful place. Everyone loved each other, everyone was a neighbour, there was a community." The country's crippling civil war broke out in 1991, when he was six. "It turned overnight to chaos, killing and guns," he said. "It was a very scary time for me and my family." His family fled for Yemen the following year, and emigrated to the US when Abdi was 14, finally settling near Minneapolis, which has a large Somali population.
After the premiere of Captain Phillips, Abdi moved to Hollywood to pursue a career in acting, and he now lives in Los Angeles with his friend from Minnesota, Faysal Ahmed, who played another of the film's pirates. Abdi said: "How I thought about it was like, 'When the movie came out reviews either gonna be good or bad. Either way, I cannot be working here.'"
The reviews were good, and the first-time actor went on to win the Bafta award for Best Supporting Actor. He was also nominated for a SAG award, not to mention the Oscar. Captain Phillips was nominated for six Academy Awards, including Best Picture, though the film eventually left Sunday's ceremony empty-handed. Abdi has no future projects listed on his IMDB profile, but he is said to be in talks to star in The Place That Hits The Sun, a biopic of the South African athlete Willie Mtolo, who ran the 1992 New York marathon.
Abdi was not the only nominee in the Best Supporting Actor category to be paid less than the standard star salary. Jonah Hill, who was nominated for his performance in Martin Scorsese's The Wolf of Wall Street, recently revealed that he took the SAG minimum of $60,000 for the role. Hill already has a net worth of several million dollars, but said, "I would sell my house and give him all my money to work for [Scorsese]."
Join our commenting forum
Join thought-provoking conversations, follow other Independent readers and see their replies