Carrie Fisher: Star Wars braintrust meeting to decide whether to use CGI Princess Leia in Episode 9
How Disney will proceed remains unclear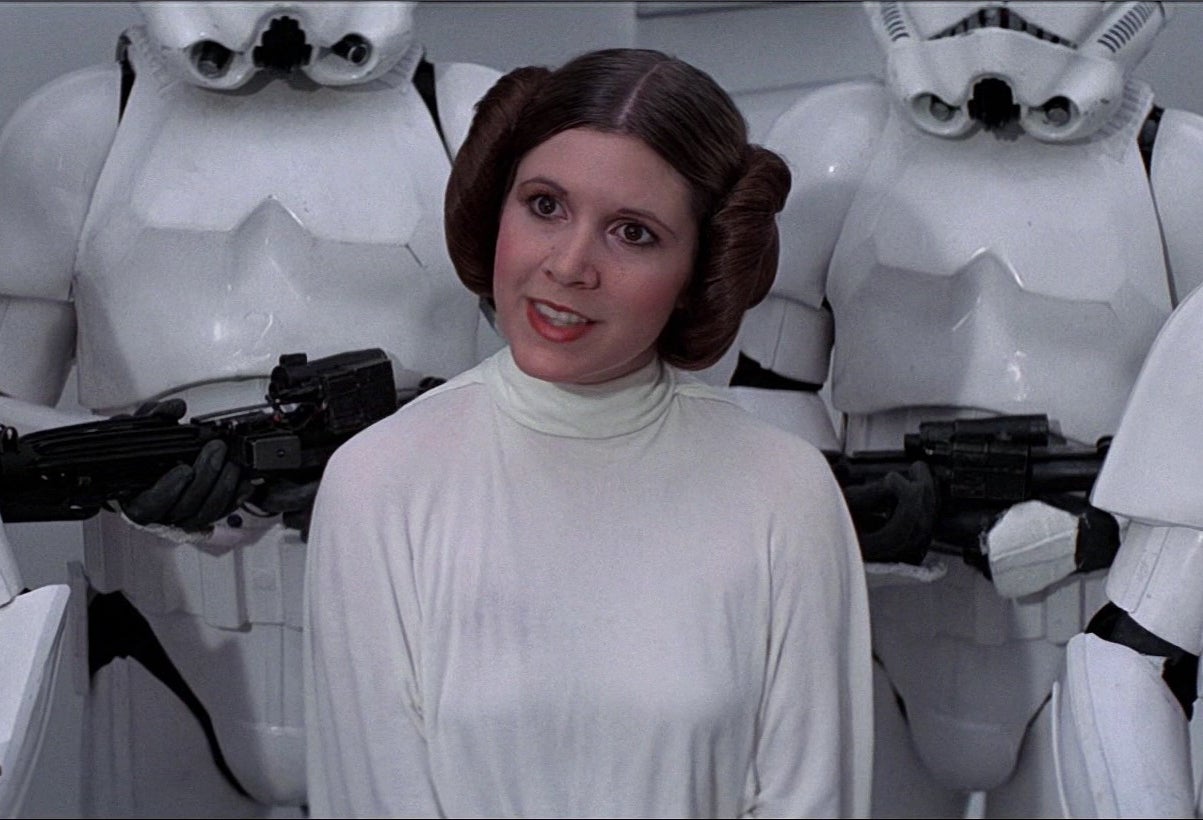 Following the tragic death of Carrie Fisher late last year, questions were raised about the future of her iconic character Princess/General Leia in the Star Wars saga.
According to The Hollywood Reporter, Leia was expected to play a fundamental role in both upcoming films, VIII and IX, including two major reunions.
Sources told the publication that, while details aren't exact, the character was supposed to play a bigger part in Episode IX, which has not started filming, than Episode VIII, which finished filming.
The status if the script for Episode IX - by director Colin Trevorrow and Derek Connolly - is currently unknown, Disney deciding not to comment.
According to THR, Trevorrow is set to meet Lucasfilm's Kathleen Kennedy to discuss solutions, whether that is rewriting the part or using VFX to 'resurrect' Fisher (like how Peter Cushing was brought into Rogue One).
Star Wars: The Force Awakens ILM concept art
Show all 45
There is also the option of re-shooting some of VIII to write the character out: the film already went through a major retool after JJ Abrams significantly changed The Force Awakens in post-production.
** Possible spoilers ** Those two aforementioned reunions? They have also been detailed, but whether they have been filmed remains unconfirmed.
One reportedly featured Luke and Leia meeting once more, the other, with her son Kylo, who murdered Han Solo in The Force Awakens. Whether these can be written out remains to be seen.
Meanwhile, fans of Fisher are pressing to make the iconic Star Wars character an official Disney Princess, starting an online petition that has been signed over 25,000 times.
Join our commenting forum
Join thought-provoking conversations, follow other Independent readers and see their replies