Christopher Lee was such a huge Lord of The Rings fan he sent Peter Jackson a personal letter asking to be in his films
Lee took a role as a wizard in a rubbish TV show just to prove himself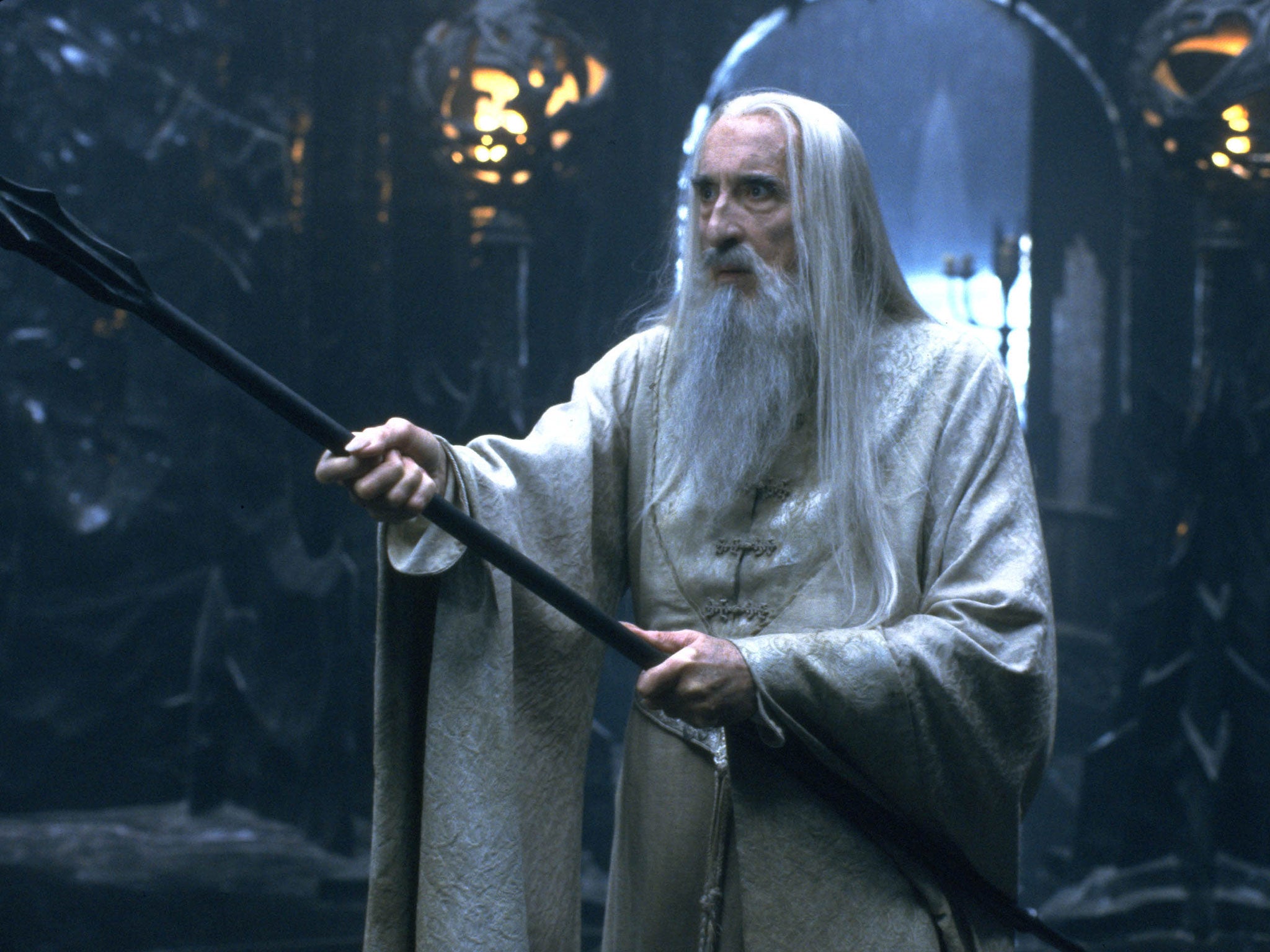 When many film fans remember Christopher Lee, his role as evil white wizard Saruman in The Lord of the Rings will be one of the first to spring to mind. But while that performance was brilliant, the ingenious way Lee bagged it is even more awesome.
The British actor, who died aged 93 on 7 June, was such a mammoth Tolkien fan that he re-read the fantasy books every year without fail.
When he once met the author in a pub (yes, in real life, he's the only cast member to have done so), he had a total starstruck meltdown and could barely speak, despite being a horror movie legend for the likes of Dracula already.
So, understandably, when Lee heard on the grapevine that a Lord of the Rings movie was in the pipeline, he was determined to do everything in his power to make director Peter Jackson summon him.
Christopher Lee: Career in pictures
Show all 8
Here's how he did it in two hilarious steps, according to FactFiend:
1). Lee realised that if he wanted to play a wizard, he needed it on his CV. Cue the decision to intentionally accept a role as one in rubbish TV show The New Adventures of Robin Hood, purely to prove his wizarding credentials.
2) As soon as Jackson was confirmed as director, Lee snapped a selfie of himself in said wizard's outfit and sent it to New Zealand, along with a message reading: "This is what I look like as a wizard, don't forget this when you cast the movie".
Bearing in mind that Lee was also known for his heavy metal music tastes and generally badass ways, it was inevitable that Jackson had already decided he would play Saruman anyway. But wasn't that a cool story?
Join our commenting forum
Join thought-provoking conversations, follow other Independent readers and see their replies