Daisy Ridley and Naomi Watts to star in Hamlet spin-off, Ophelia
The adaptation of Lisa Klein's novel will retell Shakespeare's classic tragedy from the perspective of its female characters
Clarisse Loughrey
Thursday 05 May 2016 08:16 Comments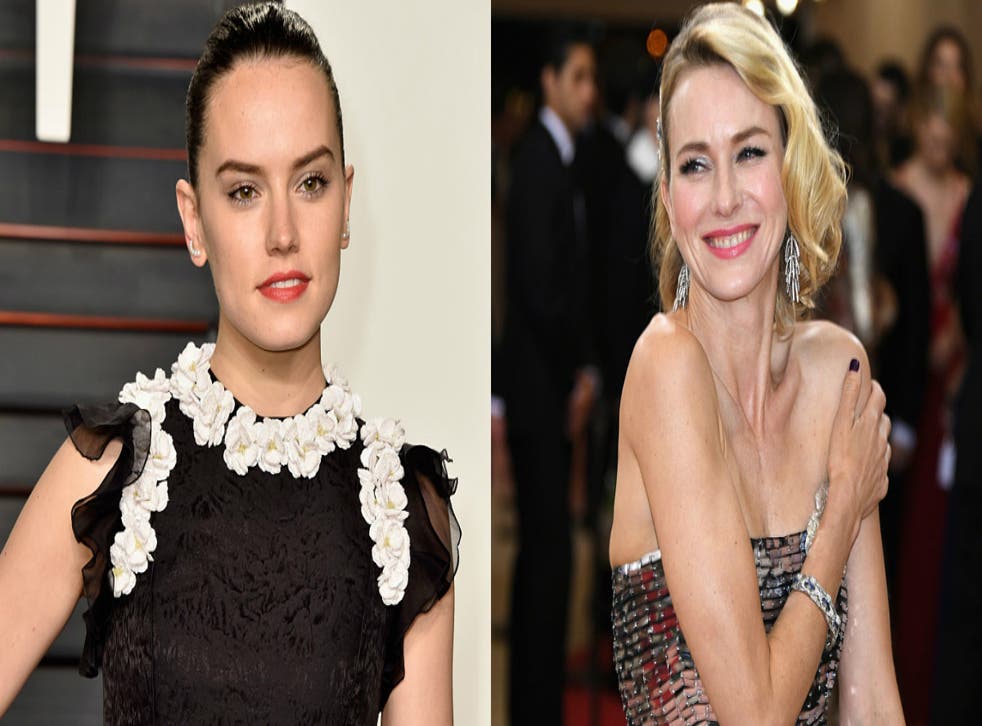 Lost inside the profound musings of one of Shakespeare's most iconic characters, Prince Hamlet of Denmark, the world's never quite given Ophelia the attention she deserves.
She is an utterly magnetic, tragic character; almost celestially intertwined with Hamlet in the magnitude of their madness and grief, yet her character also has a history of being subject to the impositions of male perceptions of female insanity. She is inflicted not with the deep-rooted intellectual madness suffered by Hamlet, but by a madness affixed by her rejected body and unrequited passions, an erotomania.
However, the awakening feminist movement has brought fresh perspectives on Ophelia, and a chance to reclaim her from the tropes she's been burdened with; now, Daisy Ridley and Naomi Watts both hope to bring a new focus to the character, and to the women of Hamlet at large.
They'll both star in Ophelia, a re-imagining of the Hamlet story from an altered point of view (via Variety); Ridley will play the titular heroine, with Naomi Watts playing Hamlet's mother Queen Gertrude. Claire McCarthy is set to direct, which will be an adaptation of the novel by Lisa Klein.
It's certainly a fantastic addition to Ridley's burgeoning slate; though she may have lost the iconic role of Lara Croft to Alicia Vikander, she's already joined the J.J. Abrams-produced Kolma and historical romance The Lost Wife.

BFI's Shakespeare On Film collection

Show all 22

And, of course, she'll be returning to the role of Rey when Star Wars: Episode VIII hits UK cinemas 15 December 2017.
Register for free to continue reading
Registration is a free and easy way to support our truly independent journalism
By registering, you will also enjoy limited access to Premium articles, exclusive newsletters, commenting, and virtual events with our leading journalists
Already have an account? sign in
Join our new commenting forum
Join thought-provoking conversations, follow other Independent readers and see their replies